Sangkat Bei, Sihanoukville, Sihanoukville
With more infrastructure developments and improvements being made in Sihanoukville, it's no wonder why investors and developers would choose the province for their next projects. Once dubbed as the alternative condo hub for Phnom Penh, some have recognized that Sihanoukville is more than just an alternative. It has its own character that makes it unique. And that's what makes it so attractive to so many people.

But just because Sihanoukville is different from Phnom Penh doesn't mean that the predictions are too. Various condominiums have also chosen to build their developments on this once quaint beach town. And of these is the Blue Bay complex. It is a new condominium development that offers luxurious and beautiful private beach accommodations.


Located at Sangkat Bei, the Blue Bay project is being developed by Shu Jian Tian Yu Development Co., Ltd. It is just a 5-minute drive from the center of the city. And it has been constructed with the highest quality. They have been meticulously designed to have a modern and elegant vibe.


These units have various amenities that come with it. The Blue Bay complex has a stunning swimming pool that's faced toward the sea, s Sky Garden, a shopping center, a variety of bars and restaurants, and a number of entertainment facilities that include a casino.


The Blue Bay Condo development has a range of rooms available. These units can range anywhere from one bedroom to three bedroom apartments, with sizes starting from 55 square meters to 113 square meters. Regardless of the design, however, each condominium has a lot of space to move around in and is beautifully decorated with a light and vibrant theme.


Blue Bay Condominiums is a good choice for short-term or long-term stays. So, investors or buyers may opt to either live in the vicinity or have someone else rent it out for rental returns.


So, if you're looking for a home with a good view and a home where you can live or invest in for profit, the Blue Bays condominium project is definitely one of the places that are worth checking out.
Project Information
Unit Type: Apartment
Price: $137,500
Price per m2: $2500.00
Developer: Shu Jian Tian Yu Development Co., Ltd
Listed: 1 month, 1 week ago
Project Features
Air Conditioning
Balcony
Car Parking
Furnished
Garden
Gym/Fitness center
Lift
Non-Flooding
On main road
Swimming Pool
Shu Jian Tian Yu Development Co., Ltd
Blue Bay adopts the fine-decoration turn-key mode, with unified purchasing and unified decoration...
Location Profile
Sihanoukville
Sihanoukville province is located in south west of Cambodia, approximately 232 kilometers from the nation's capital, Phnom Penh. It sits on a peninsula within the Gulf of Thailand and is the kingdom's premier seaside destination with various beautiful beaches along the coastline and...
View location profile
Shu Jian Tian Yu Development Co., Ltd
SHOW
More from Shu Jian Tian Yu Development Co., Ltd
Contact Agent
Sangkat Bei, Sihanoukville, Sihanoukville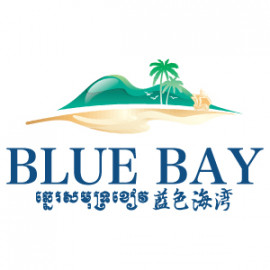 Shu Jian Tian Yu Development Co., Ltd