3 Bed, 3 Bath House for Sale in Kampot
Kampot, Kampot
ICON Kampot Borey - Touk Chhou - Kampot
Invest for the Future
Lux Realty is proud to offer this fantastic investment opportunity to the local and international market.
Icon Kampot is located along National Road 3 , 4.2km from Kampot Town and has a direct view of the spectacular Bokor Mountain. Travellers using the N3 will be able to see Icon Kampot when they travel from Kep & Kampot to Phnom Pehn and vice versa.Kampot visitors has been increasing in the past 2 years, and despite Covid Kampot City still registered an estimated 1mil visitors in the first 6 months of 2020.
Borey ICON Kampot endeavours to be the first residential project with a tourist-focused commercial center in the city. Both its residential and commercial components are topped with a 23.9m high Buddha monument, making it the premier contender for Kampot's most iconic developments in the next few years.
This serene and quiet environment is what Borey ICON Kampot is building its residential portfolio on. The project measures a total of 4 hectares with 152 Shophouses surrounding the commercial area. Shophouses have up to 3 floors and are designed with a modern take on the popular Cambodian home, all while keeping the aspects that made it so well-loved in the first place.
Complementing every home interior is a facade crafted to create a quality residential mini-district that ties well into Borey ICON Kampot's vision of being a landmark shopping complex in the city. This is a gated community with 24/7 security and monitoring for your peace of mind and your family's safety.The ICON Kampot Market, the center-piece of the project, ties the whole district together with over 500 retail spaces providing a variety of goods and services to the whole community.
Borey ICON Kampot is expected to be a wonderful addition to the Kampot city's charm as it develops as a more urban city while maintaining its quaint charm of being a serene getaway from the larger but busier cities. The entire development is set to provide well-connected routes to support the commercial uses by the residents and to provide comfortable accessibility to downtown Kampot city and wider areas of the country.
Why Icon Kampot?
Additional projects that adds value to your property:
Education: International School, University, General Knowledge School.Coffee Brand: Amazon Star, several branches of Brown Arabica Coffee.Health Care: Hospital, Maternity Clinic, Pharmacy.Financial Institutions: Microfinance Institution Bank.Entertainment Center: Cinema.Sports & Health: Steam Sauna, Gym, Swimming PoolAir ConditioningBalconyFully FurnishedInternet / WifiPet FriendlyParkingCommercial areaGardensGym/Fitness CenterOn main roadPlaygroundSports FacilitiesBackup Electricity / Generator
 
Pricing by Room Type
TypeSizePrice RangeNo. of UnitsFloorplansShophouse Type A1294m²$198,888AvailableShophouse Type A2277m²$198,888AvailableShophouse Type A3289m²$238,888AvailableShophouse Type A4284m²$202,888AvailableShophouse Type B1209m²$123,888AvailableShophouse Type B2209m²$128,888AvailableShophouse Type B1-C216m²$142,888AvailableShophouse Type B2-C216m²$147,888Available
For enquiries or viewings, please feel free to contact us via Facebook messenger, at , or on
Agency and Location Profiles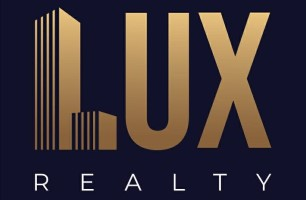 LUX Realty Cambodia
View Profile
Price Trends for Properties in Kampot
---
Loan Calculator