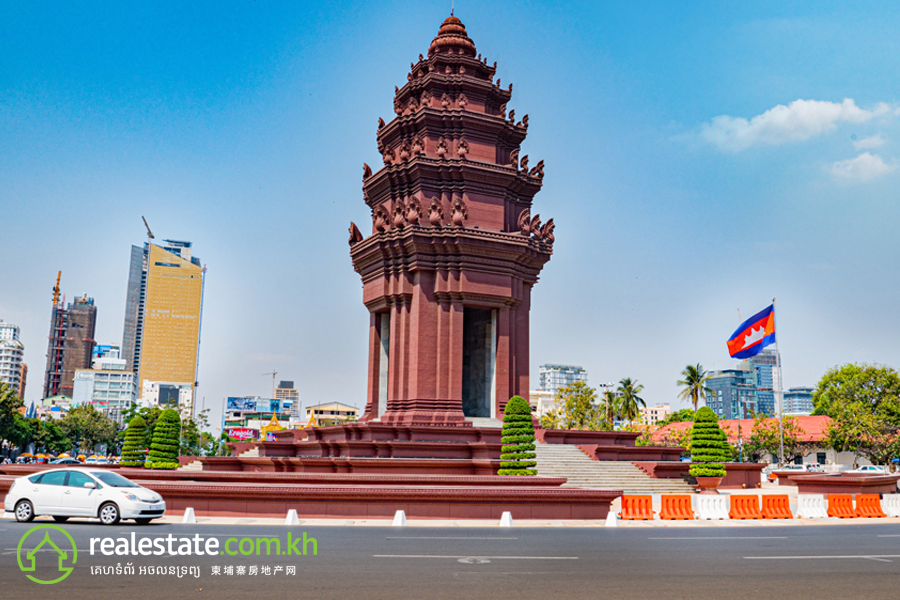 (The Kingdom of Cambodia's rapid real estate development has been a boon to land-owners across the country. Photo by Ly Vanna.)
One of the first things you learn in real estate is that land value continuously appreciates. In the Kingdom of Cambodia, it's a reality that's only becoming more apparent, especially around rapidly developing population centres (such as Phnom Penh) and major public works (such as National Road 3).
According to CBRE's Fearless Forecast 2020 report, land prices across Phnom Penh's districts have risen significantly. The districts of Daun Penh, Chamkarmon, and 7 Makara have seen the largest appreciation as these started the decade with prices around 2,000 USD per sqm. These same districts closed 2019 at almost ~6,000 USD per sqm; racking up a 200% increase in value. Toul Kork, one of the most recently developed districts in Phnom Penh, has spiked in land value started from ~1,000 USD per sqm in 2010 and closed 2019 at an average price tag of around ~3,500 USD per sqm.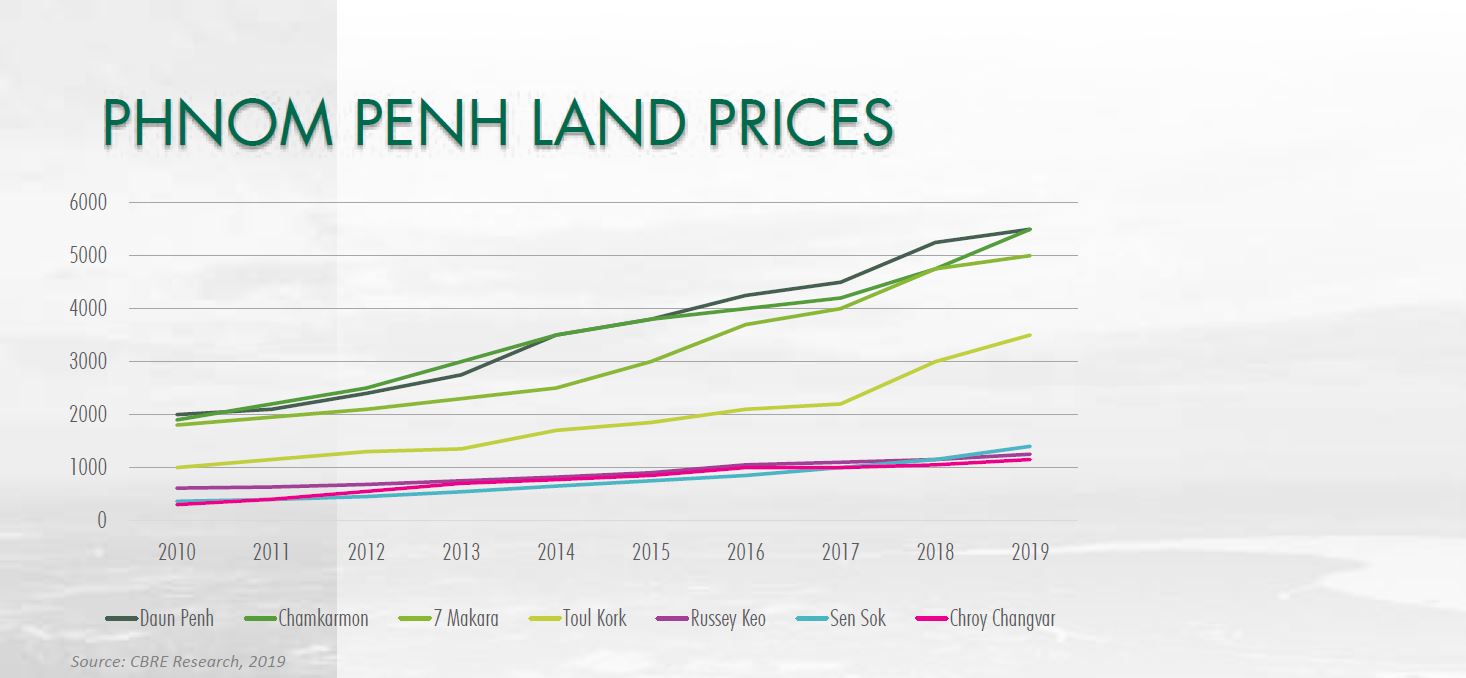 (Phnom Penh's land prices have been on a steady increase since 2010. Source: CBRE Research 2019)
Property in the countryside has risen as well due to the rehabilitation of major road networks. In the Kandal province, for example, per square metre of land was reported to cost 5 USD. But when road works began for the National Road 3, prices spiked to 13 USD per sqm. That may not sound like a lot compared to prices in Phnom Penh, but you have to remember that land in the countryside is bought in hectares and not at a few hundred square metres.
The uptick of land purchase and development is showing no signs of slowing down anytime soon either. And that's why you should consider buying landed property while they're still a dime a dozen!
But before you buy, let's understand the factors influencing the appreciation of land values.
Why does land value appreciate?

(The inherent value of land is tied with the versatility it provides when it comes to development.)
Land has intrinsic value
Land has unquestionable intrinsic value since it can always be used for something that can produce valuable goods and services - something the Cambodian government, the private sector, and a few enterprising individuals in the countryside duly understand.
For a better understanding of how intrinsic the value of land is, let's take a look at cryptocurrency as a store of value. Without anyone accepting cryptocurrency as a medium of exchange, it cannot be used to produce anything else.
On the other hand, even if land cannot be used as a medium of exchange, it can be used to build a house or a condominium that can be rented out. It can also be built into a mall to house shops selling a variety of products. If you don't have any capital, you have the option of converting the land into a simple parking lot where you can charge cars for parking fees.
With a few improvements here and there, a land's inherent value further increases when there's adequate infrastructure - which leads us to our next reason.
Availability of infrastructure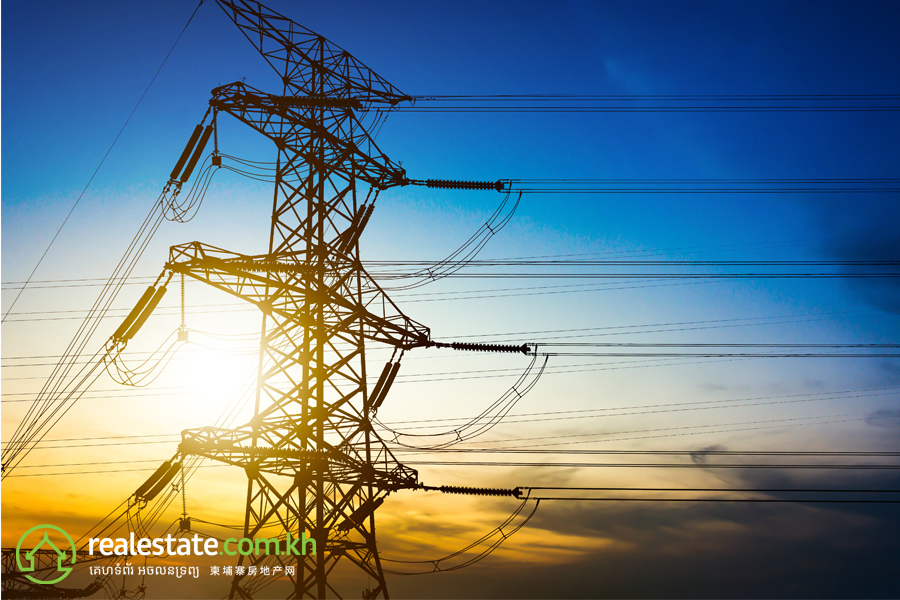 (Electricity in the Kingdom is of particular importance to continue its industrial growth.)
While this problem isn't unique to Cambodia, it still does greatly influence the development and pricing of property in the Kingdom. This holds true in major economic hubs like Phnom Penh and Sihanoukville - cities which are seeing the fastest rates development of residential, commercial, and industrial projects which stretch the capacity of existing infrastructure to support them. For landed property developers, such as boreys, some developers have to construct their own electric/water supply infrastructure, further driving up the cost of the development.
Land, by itself, is mostly useless for most modern-day purposes. This highlights the need for adequate infrastructure to support residential, commercial, and industrial endeavours. In particular, infrastructure for electricity and running water are key factors in the viability of any residential or commercial prospect. Hence, land property with access to the necessary electric and water supply makes for a valuable purchase for most developers.
Location, Location, Location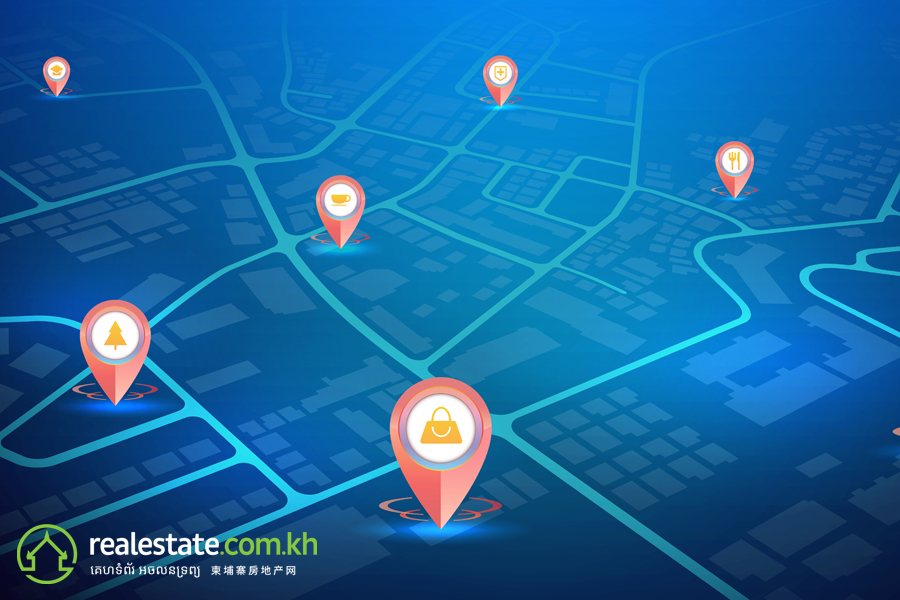 (Real estate is business, and business is heavily dependent on location.)
As Mark Twain once said, "Buy land, they're not making it anymore"
There is only so much land available that's proximal to any city center. The areas around the busiest and most populated parts of a city or a province will be much sought after due to its proximity to where people want to have convenient access to. And as a city like Phnom Penh expands, it only follows that the accompanying land prices surrounding its busiest commercial and most popular residential areas rise as well.
4 Reasons you should consider buying land property today
Land appreciates, your money does not. As Cambodia grows, so does its need for more residential, commercial, and industrial development. More projects from the government and private sector will be unveiled hence buying bare plots of land today, at incredibly low prices, can be a good means of protecting your wealth from inflation and grow it at a pace no savings account ever will.
Here are a few reasons why you should consider buying land:
Boreys are becoming more popular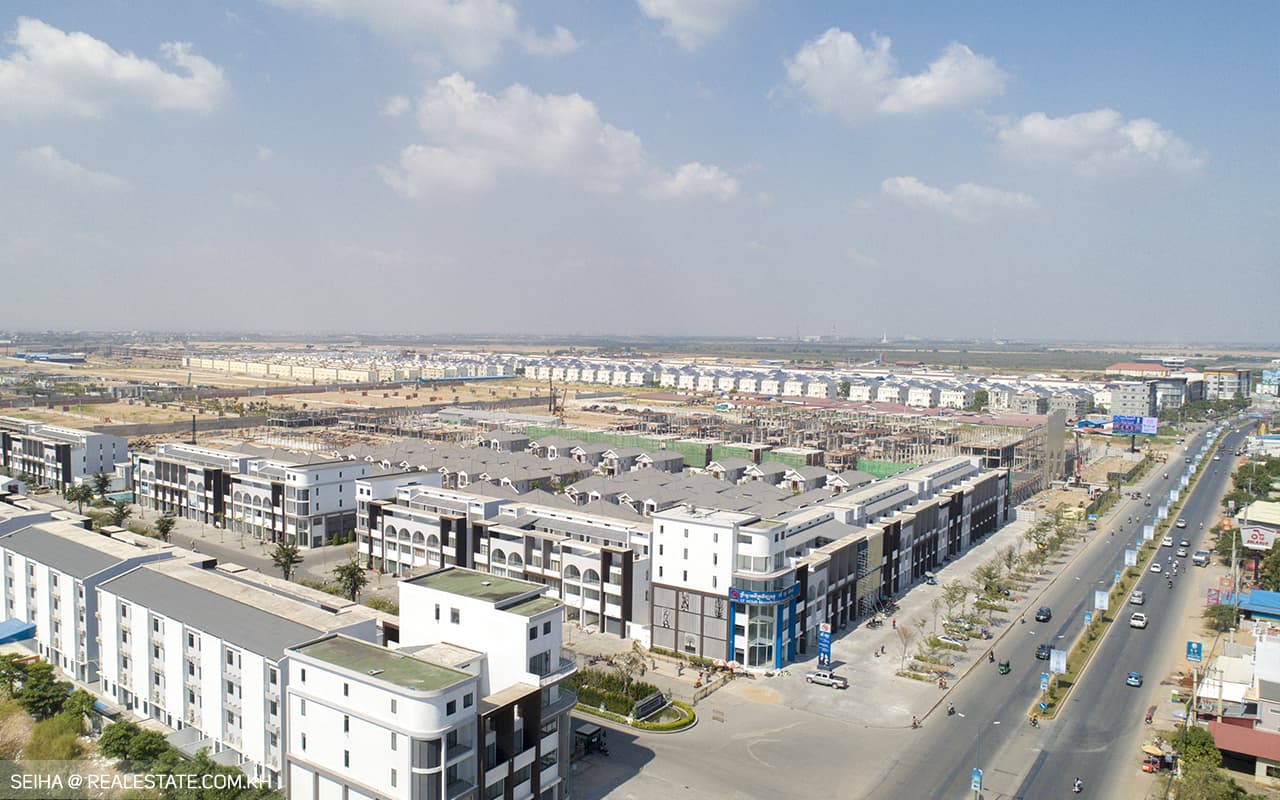 (Boreys are gated communities in Cambodia offering shophouses, linked houses, and villas to the local real estate market. Phorn Seiha / Realestate.com.kh)
Boreys have become increasingly popular among Cambodians as these gated communities provide a sense of community and security to its residents. Amenities such as parks, pools, and activity centers also have value-added appeal to buyers. Developers have also taken interest in the mid-range market to appeal to more Cambodians looking to buy a home.
To give you a measure of how popular Boreys are, let's crunch some numbers: According to Knight Frank's H1 2019 report, there were a recorded 51,278 Borey houses distributed across 131 Borey developments in Cambodia. By the end of that period, there were 18 more Borey developments launched with more than 22,500 units expected to be added by 2021. Borey developers are also seeing up to 80% sales rates for their projects.
In a few years' time, more than 80,000 Borey units consisting of villas, shophouses, and linked houses will be available to local buyers. It probably goes without saying, that's a lot of landed residential property coming into the market very soon.
Rehabilitation of national roads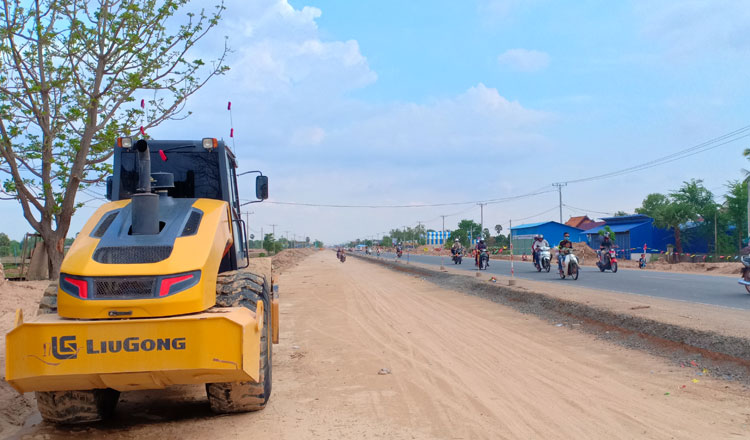 (The rehabilitation of National Road 3 has caused surrounding land prices in the Kandal prices to increase. Photo by Valinda Aim from Khmer Times.)
Development is stretching outward the major economic centres (Phnom Penh, Siem Reap, and Sihanoukville) every year. The Cambodian government has announced several major road rehabilitation projects stretching out of Phnom Penh, most notable of which are National Road 2, National Road 3, and National Ring Road 3.
It's also important to note that each of these major national roads is linked with other national roads leading to other parts of the country. It would be best for you to consult your local google maps to see where you can potentially buy land.
Less management required
Maintaining an empty plot of land doesn't require much work or attention. As opposed to managing a business or rental property, all an empty plot of land probably needs is a fence and the ocular inspection every now and then, or maybe even a post to say that someone owns the property. Either way, maintaining a plot of land has comparatively fewer headaches than most other investments.
Competition doesn't exist
No two lands are exactly the same. At least one or more major factors (available infrastructure, access to roads, proximity to city centre, land quality, etc.,) will always be different from each other. Comparing that to condominium or borey property developers who have to spend a lot on marketing their projects, you as the owner of a bare plot of land will not have to go through the same level of competition acquiring buyers.
What to do with the land you bought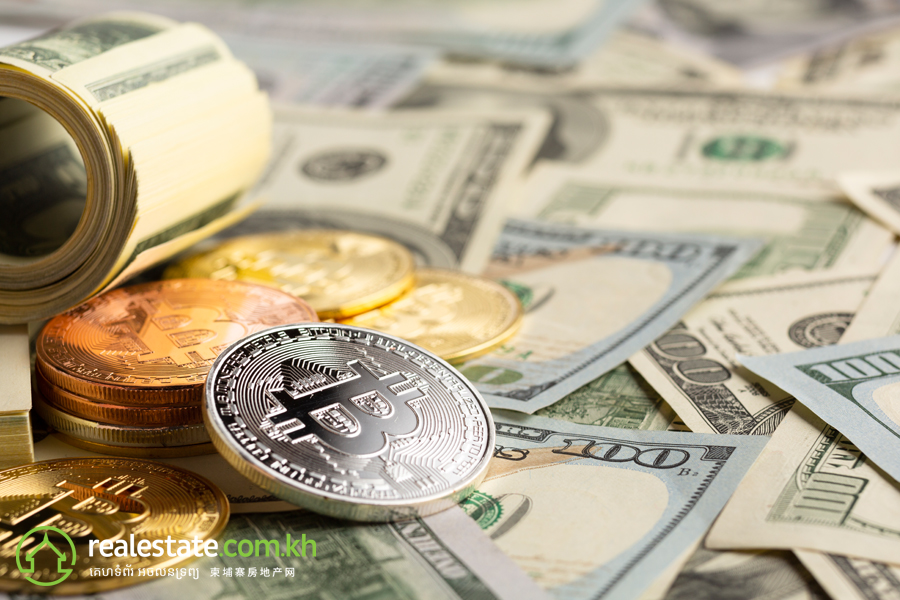 (Over half of the respondents from the Realestate.com.kh Consumer Sentiment Survey 2019 indicated they would buy real estate property as an investment over as a place of residence.)
As anti-climactic as it may sound; this entirely depends on you. Most people, according to realestate.com.kh's consumer sentiment survey, indicated that they wanted to buy land property mainly for investment purposes. And that's not far from what's actually taking place.
In a story previously posted on realestate.com.kh, a local of Kampong Speu along with his friends bought several plots of land around National Road 3 prior to the announcement of its rehabilitation. They expected their investment to profit in a few years but little did they expect they would more than double their earnings in just a few months once the government officially announced the rehabilitation project.
If you're not savvy when it comes to flipping land, and you don't have a home to call your own, there's always the option of using the land you own to finance a house.
There's also the option of leasing your land. This is a different process altogether but it's essentially renting your property to an individual or entity that can make better use of it. This keeps you as the owner of the land while you're paid fees for simply owning property.
Again, this entirely depends on the land you have and what your future goals are. If you want to get started, you may check our listings page for properties you may be interested in!
Stay up-to-date on the real estate industry in Cambodia and get real-time updates on real estate news as they happen. Download the Realestate.com.kh App now!

Article by: