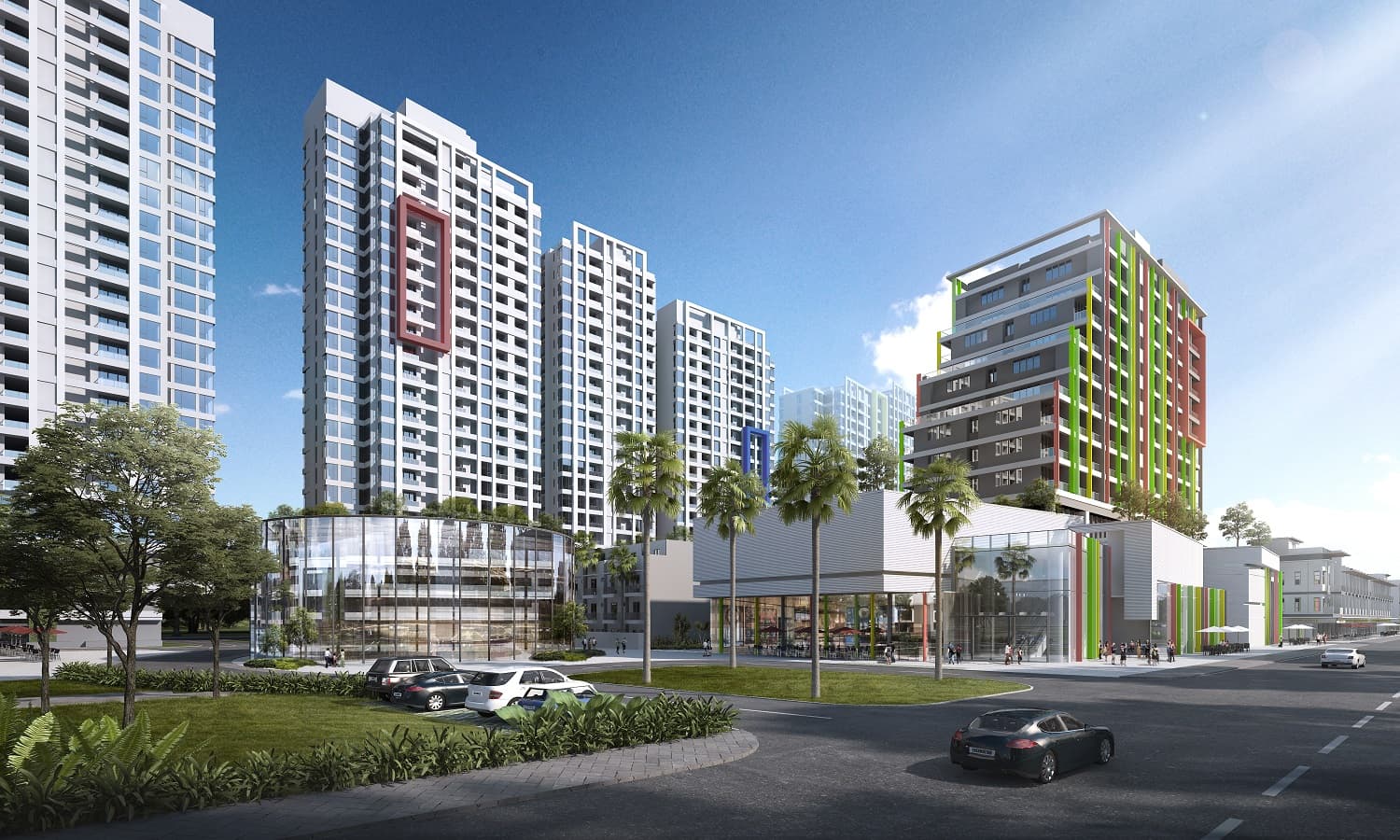 Modern sports villages primarily feature sporting facilities to support physically active residents. Supplied.
The surge of residential projects has made property markets quite difficult to stand out. As a response, many developments have adopted niches to appeal to buyers looking for a certain lifestyle. The most popular of these is the high-street shopping lifestyle, usually taking the form of retail podiums.
For the past few years, the popularity of healthy living and an active lifestyle has become a consideration for a growing number of property seekers. Most developments include a gym/fitness centre and even a sauna to accommodate these requirements. But we all know living a genuinely active lifestyle requires more than infrequently going to an in-house gym.
If you're someone looking for a new home and living a healthy lifestyle is one of your main considerations, then sports villages are something you should be looking at!
What are sports villages?
Sports villages are sprawling mixed-use projects that take inspiration from the Olympic villages built around the Olympic Games. For those unfamiliar, Olympic villages are residential accommodations where competing athletes from all over the world train for events, socialize with other athletes, and most importantly, a place they will call home for the next 2 weeks.
Olympic villages house several sporting facilities outfitted with equipment athletes use to train and stay in shape for the duration of the 16-day event. These sports facilities are designed/retrofitted to support rigorous physical training and host international-level competitions.
People choosing to live in modern sports villages don't necessarily have to be athletes. Nonetheless, living in a sports village gives physically active residents (and those looking to be active) more than enough space to stretch their legs, in more ways than one.
The benefits of living in a sports village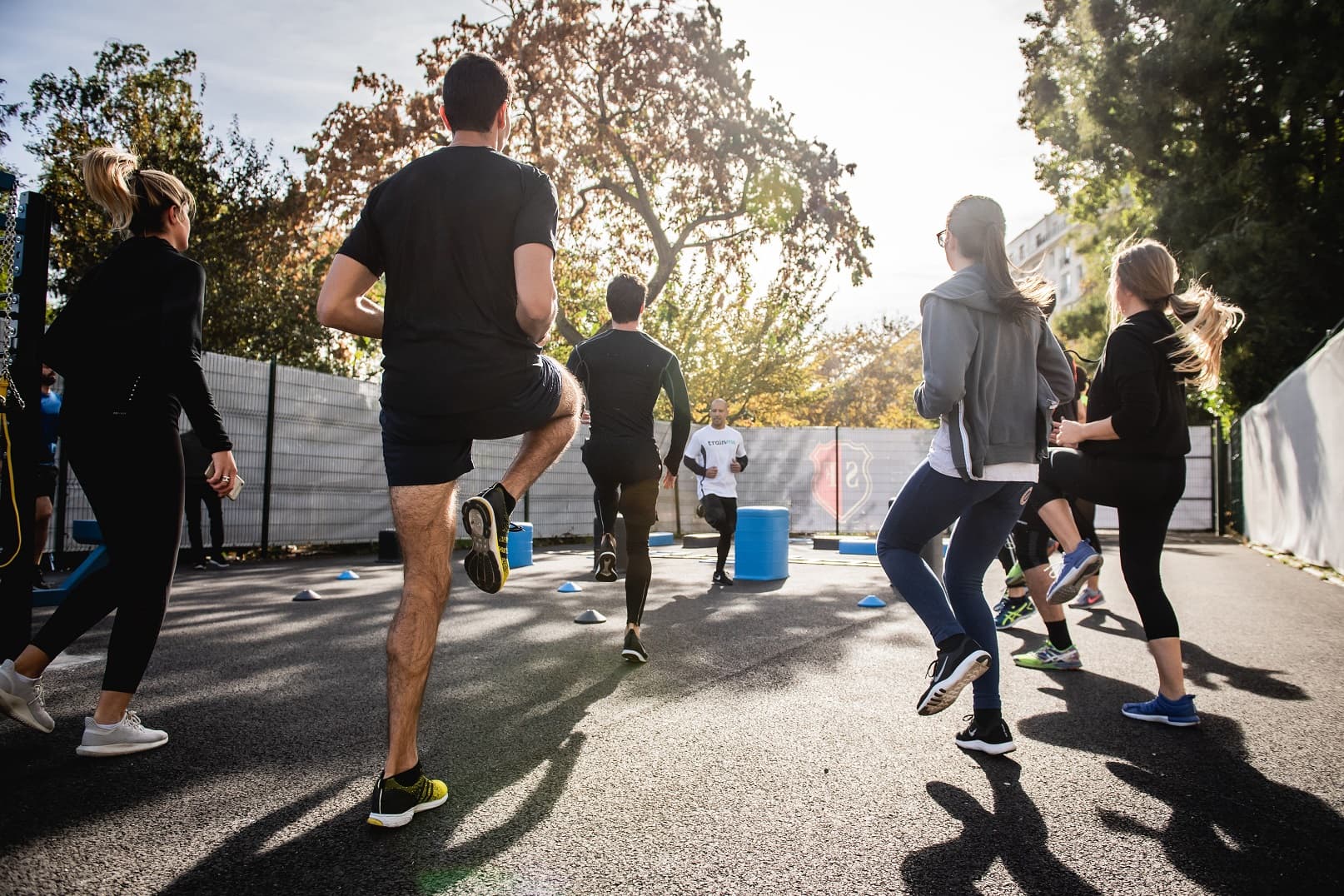 It's easy to find people who share common interests in working out in sports villages. Supplied.
Living in a sports village offers considerable advantages in a market rife with residences whose only claim to "healthy and active living" are a few pots of plants and a gym tucked away on a random floor.
A breath of fresh air is integral to the idea of living healthily and is the reason why sports villages are built on land measured in hectares, and not in square metres. This amount of space additionally gives developers the opportunity to build adequate sporting facilities to support the lifestyle endeavours of physically active residents, whichever their choice of activity may be.
Facilities often found in modern sports villages:
Running tracks
Gymnasiums
Olympic-sized swimming pools
Basketball/Tennis/Badminton courts
Medical centres
These facilities (possibly more, depending on the developer) create an environment that encourages residents to pursue their choice of sports or means of staying fit and healthy.
Modern sports villages often complement this lifestyle by incorporating urban conveniences. Depending on the developer, these may include facilities such as medical centres, shopping areas, and even office spaces. This is where the "village" part comes in as sports villages today endeavour to create a space that supports the needs of their residents.
The WorldBridge Sport Village, Cambodia's first sports village
Cambodia's property market has been a hot topic among regional property investors. The Kingdom's real estate industry has been one of the fastest-growing in Southeast Asia for the past half-decade, only seeing a slowdown during COVID-19. But even that has not deterred big developers, especially those part of local conglomerates, from pursuing plans on delivering the first and grandest development in Cambodian real estate.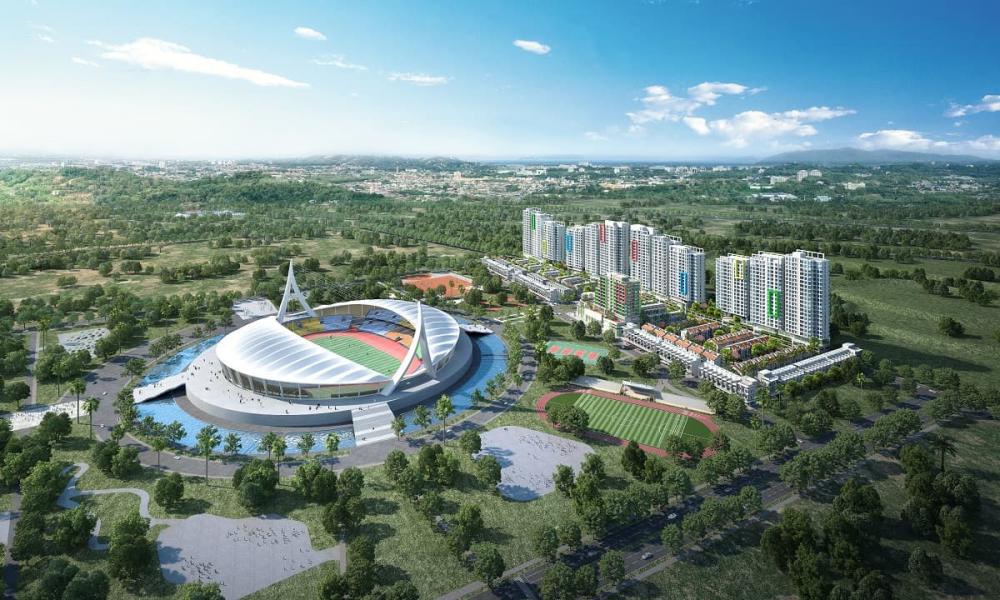 The WorldBridge Sport Village is set to open in time for the SEA Games 2023. Supplied.
The WorldBridge Sport Village (WBSV) is a massive project occupying 8 hectares of land being developed by the WB Sport Village Co., Ltd, a real estate developer part of Cambodia-based conglomerate WorldBridge Group. But the WBSV is not just massive in terms of the project area, it is equally significant in terms of milestones it achieves for the Cambodian real estate market.
The WorldBridge Sport Village will be the first sports village in Cambodia featuring a mix of landed and high-rise residential properties complemented by urban conveniences like shopping centres, commercial spaces, and of course, a myriad of sports facilities including the newly constructed Morodok Techo National Sports Complex.
The WBSV will also serve as the venue for Cambodia's first hosting of the SEA Games 2023 and ASEAN Para Games 2023. The opening ceremony of these events will also serve as the opening of the project itself, vastly surpassing all other new development completions in the Cambodian property market.
Project highlights:
Major venue for the SEA Games 2023 and ASEAN Para Games 2023
Mixed-use development featuring high-rise and landed residential properties
Multiple sporting facilities: swimming pools, gyms, tracking fields, and recreational rooftop decks
Surrounded by natural landscape in the peninsular district of Chroy Changvar
Properties eligible for foreign ownership
Interested in learning more about the WorldBridge Sport Village? Visit the full property listing or download the FREE brochure below.
Article by: