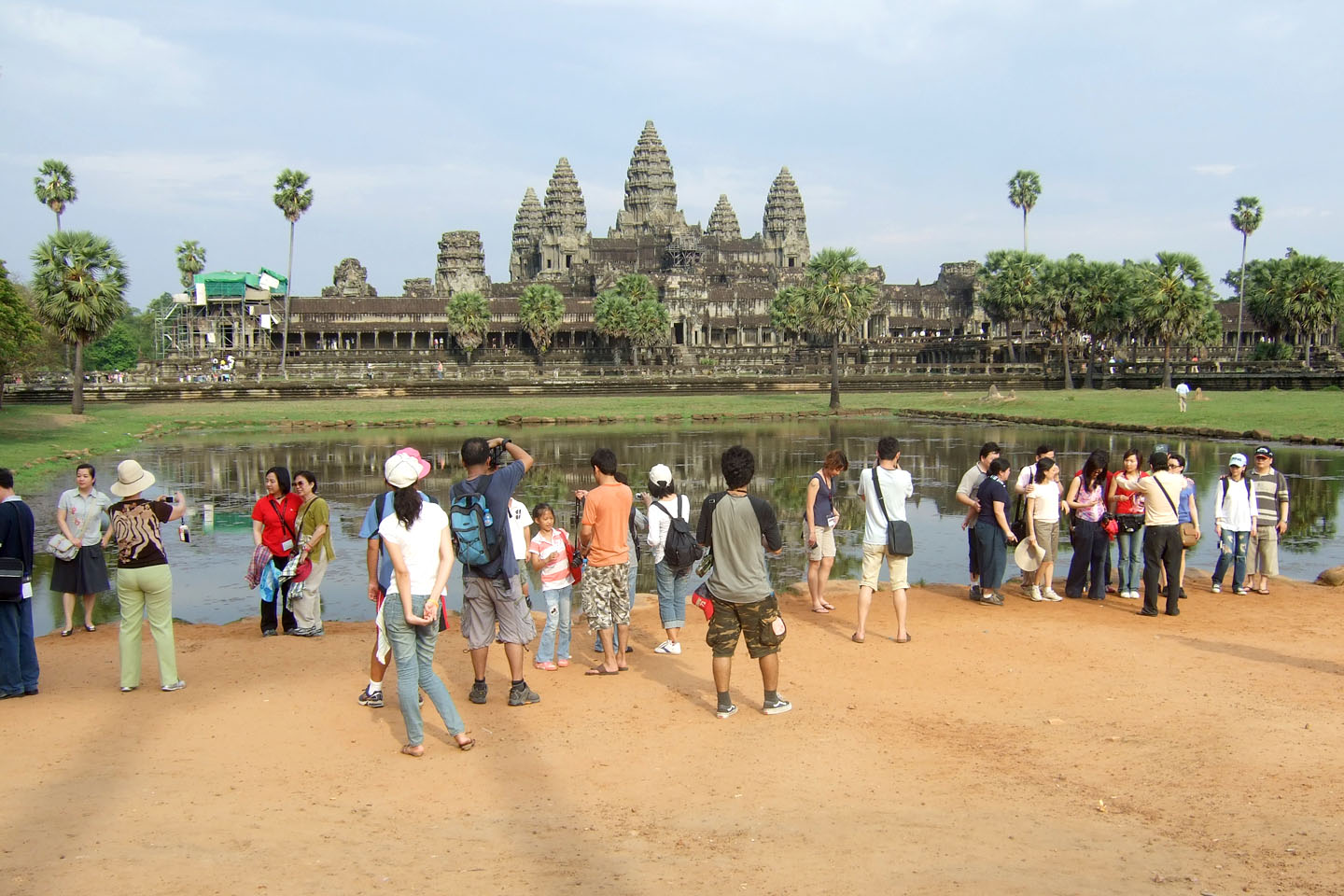 Cambodia's real estate sector growth is set to be pushed further through active efforts by the Government to increase the number of Chinese tourists entering the Kingdom. The second national forum on the "China Ready for Cambodia Tourism" policy initiative took place on the 31st October 2017.
If you are interested in learning more information about the growth of Cambodia's tourism nationwide check out our tourism extract from our upcoming 2018 Cambodian Real Estate Foreign Investment Guide 2018 in Issue 5 of our Cambodia Real Estate Magazine. 
This white paper policy initiative aims to increase annual Chinese tourists visiting the Kingdom by outlining the initial steps to be taken by the Ministry of Tourism to facilitate Chinese tourism, including; encouraging the use of the Yuan currency, tailoring food and accommodation choices and providing Chinese signage and documents for visa processing Cambodia Tourism Minister, Thong Khon, stressed the country's aim is  to attract two million Chinese tourists entering the Kingdom annually by 2020.
Cambodia welcomed 3.5 million foreign tourists in the first eight months of 2017, up 11.8 percent from the previous year, of which 742,586 were Chinese tourists. According to the Minister, this represents a 44 percent increase of Chinese tourists- which is great news for the Kingdom's economy-  especially for the real estate sector, which is buoyed by the continual influx of Chinese investment.
Ms. Somnang Cheam, Director of Lucky Property Service, commented on the effect of Chinese tourism on the real estate sector: "When more Chinese tourists arrive in Cambodia, the real estate market will be more robust, with land prices rising in accordance with the demand for more affordable residential developments; such as condos, hotels, and guesthouses to meet the demand of rising Chinese tourists." Ms. Somnang further believes this will also have a positive effect on Cambodia's economy in the form of more job creation for Cambodian workers in the construction sector.
Ms. Somnang continues: "However, landlords with properties for rent and properties for sale should be cautious with price setting. When there is more demand- especially from Chinese tourists who are looking for rooms for rent, landlords should not intentionally increase the price too high, which is affordable for the Chinese- but unaffordable for westerners or locals"
Echoing Ms. Somnang's view, Mr. Hay Ravy, Marketing and Sales Manager of Daily Realty Group, stated, "More Chinese tourists will lead to demand for more land to build hotels, resorts and guest houses - which means that land price surrounding key tourism hot spots will rise". Mr. Hay believes employment opportunities will extend beyond workers in the construction sector and will create more job opportunities in the hospitality industry - in particular a demand for skilled Chinese speakers in hotels and resorts. "Rising Chinese tourists will also contribute to the nation's revenue in the tourism sector," Mr. Hay said
Mr. Hay believes that the main reason Chinese tourists flock to Cambodia is due to the positive relationship between the two nations in many fields such as diplomacy, trade, and investment. Over the last five years, China has invested heavily in Cambodia's real estate sector- particularly in Sihanoukville. China is dominating the real estate sector in the province, demonstrated by many major developments such as Blue Bay Condominium  and The SeaGate Suite which are underway.
"Another crucial reason attracting Chinese tourists is the low cost of living in Cambodia. Compared to other nations such as South Korea, China and Japan, the prices of food, accommodation and transportation in these countries are five to six times higher than that in Cambodia" He further believes the world famous heritage sites of Angkor Wat, Preah Vihear, and Sambor Prei Kuk temple, as well as numerous natural attractions, also help to lure the Chinese to visit the Kingdom."
Mr. Jin Zhen, Sale Manager of EastLand Hotel and Apartments said: "Cambodia is a fast growing economy with good political stability. Political stability continues to attract both western and Chinese tourists to visit Cambodia."
Commenting on his own developments Mr. Zhen stated "EastLand has limited vacancy at the moment because we continue to provide excellent service to our customers. However growing Chinese tourists in the Kingdom has and will continue to further strengthen our belief that we are making the right investments in the country's hospitality industry."
Tourism is one of the four pillars supporting the Cambodian economy. In 2016 the Kingdom received over five million foreign tourists including 830,000 Chinese and accumulating gross revenue of $3.4 billion, according to the Ministry of Tourism. This year, it is anticipated that Chinese tourists entering Cambodia will hit the one million mark.
Further to this, three more Chinese airlines have commenced plans to enter Cambodia's aviation market in the near future, in response to increasing demands of Chinese traveling for the purpose of conducting business, and tourists traveling to Cambodia.
Mr. Eric Delobel, CEO of Cambodia Airports showed his enthusiasm regarding the new airlines: "Cambodia will welcome three more airlines which will lead to an increasing number of routes connecting both nations. The new proposed routes are Sihanoukville - Guangzhou, Sihanoukville - Kunming, Phnom Penh - Sanming and Phnom Penh- Shenzhen." Mr. Delobel also commented that as it stands Chinese tourists account for approximately one-third of all inbound international air traffic throughout the Kingdom's airports.
With the Government already implementing critical steps of the "China Ready for Tourism" policy and enthusiasm across the board from developers and major players in the hospitality industry, it is likely that the goal of two million tourists per annum by 2020, is one that is both achievable and will have significant positive effects on the Kingdom's economic and real estate development as a whole.