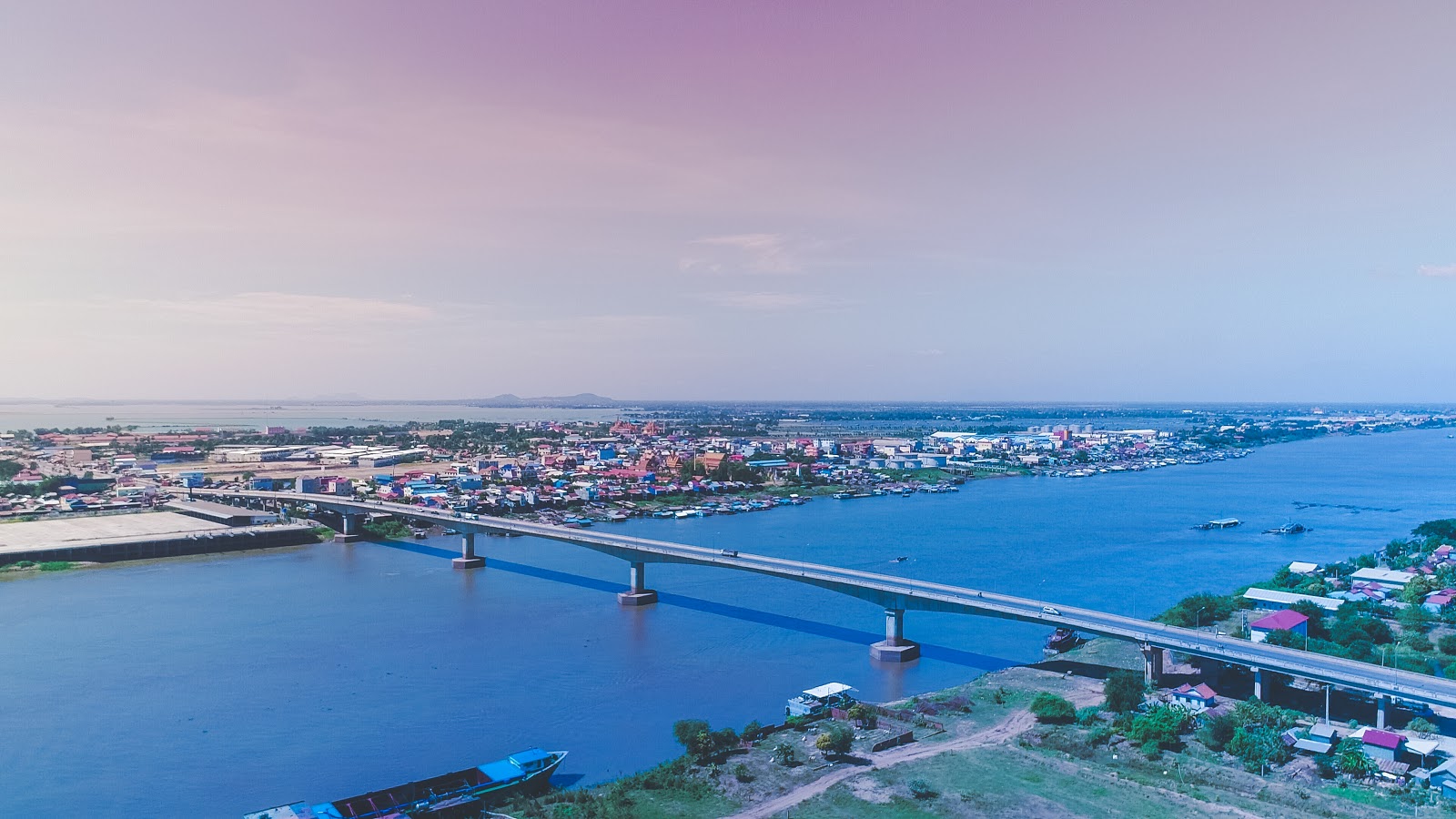 Demand for affordable residential housing within Phnom Penh and its surrounding urban areas has already proven to be a swiftly developing trend in the real estate market in 2017, anticipated by market experts to continue to prosper throughout 2018.
Already, many developers have responded to this shift in demand by proposing and constructing more modestly priced housing projects throughout the capital's suburbs.
One of the areas demonstrating significant potential for the development of low-cost residential housing projects is Prek Pnov- situated Northwest, and approximately 15 kilometers away from central Phnom Penh. This area (Khan) is divided into five key districts (Sangkats) namely, Ponhea Pon, Prek Pnov, Samraong, Kouk Roka and Ponsang.
Market experts have voiced their views on the seemingly untapped potential of this area, voicing that Prek Pnov is an area that developers and investors alike should seriously take into consideration when looking at where to construct their upcoming projects.
Mr. Oung Mean, a local independent plot land agent, said: "Prek Pnov is an economic and tourism area. Among all land surrounding the city, Prek Pnov is relatively cheaper.
"Compared to areas such as Chamkar Doun where one piece of plot land averages $15,000 dollars an amicable plot land investment in Prek Pnov averages at approximately  $7,000 dollars," he continued.
Ultimately with similar land to that of Koh Pich, Mr. Oung believes: "Prek Pnov will be likely to become the second Diamond Island after it reaches its full development potential".
Dr. Kim Heang, President of the Cambodian Valuers and Estate Agents Association, (CVEA) agreed with the positive outlook of the area: "Compared to all suburbs around the city, Prek Pnov is the most attractive location for low-cost housing projects, thanks to its relatively low land price.
"At present, low-cost or affordable housing projects are in high demand among lower-middle and middle-income family and Prek Pnov- being within a distance from the Phnom Penh that still allows ease of accessibility,  is the best location for developers to build projects of this kind," he continued.
Dr. Kim added: "Over the past few years, developers have built Borey projects within the $80,000 to $100,000 price bracket, and those who could afford this price have already bought them."
He believes that projects that are within the $30,000, to $40,000 bracket are reflective of what the majority share of the local market can afford, based on income, and therefore Prek Pnov offers potential in this respect.
Although demand for affordable residential housing is indisputably rising, so too is the demand for plot land that enables investors and developers alike to find inexpensive land to either solely invest in- or host their development projects.
Commenting on the plot land potential of Prek Pnov, Dr. Kim said:"If you are looking to buy plot land for investment or development, you should purchase in Prek Pnov, given that the city's development trend has proven to be focussed on the Northern areas of the capital".
However, Dr. Kim also expressed the paramount importance of having secure ownership rights,warning:"If the land in Prek Pnov has no hard title- do not purchase it."
This advice is a general consensus amongst market experts, as in absence of hard title ownership, the purchaser does not have any legally enforceable rights to their land and therefore no security in their investment should any dispute arise.
Looking further at the investment potential of plot land in general, Mr. Cheng Kheng, Chairman of Cambodia Properties Limited (CPL), said: "Plot land is a prime investment opportunity- as long as sellers have a clear plan for their projects.
"Sellers of plot land should ensure they provide basic facilities such as sewage and electricity systems, as well as ease of road access and other necessary infrastructure if they want to ensure the successful sale of their project to customers."
However, Mr. Cheng explained that in reality, many developers will promise buyers that these infrastructure frameworks will be built, but in many cases, this does not take place.
He continued: "For example, they [developers] will promise to build 200-meter roads when announcing to sell their projects to buyers, but after they sell their projects, they end up only building only 50-meter roads," he said.
Mr. Cheng urges developers to perform their due-diligence and keep their promise with regard to their projects, adding that plot land can significantly help lower-income families to obtain a permanent residence when they can not afford more expensive residential Borey projects in central Phnom Penh. Ostensibly, demand for plot land in Prek Pnov is rising remarkably at the moment.
Mr. Mann Chandy, CEO of Premium Housing Co., Ltd, invested in four plot land projects in Prek Pnov. Speaking of his investment, Mr. Mann said: "With the rising demand for plot land in this area, 70 percent of my project has already sold."
Mr. Mann stated that his plot land project- with a starting price of $2,700 dollars for the size of 5 square metres by 20 square meters of plot land, is the most popular among low and middle-income purchasers.
According to the latest Housing Market & Outlook Report 2017 by Vtrust Appraisal, Prek Pnov, since 2001 has only seen the commencement of 9 major landed house projects and 12 sub-projects, amounting to just over 6,000 units.
There were only two completed projects when the report was released at the end of 2017, totaling 304 units. However, another 3,720 units are expected to finish by the end of the first half of 2018, which exemplifies a significant increase over a short period of time- aligning with the projections of other market experts.
Although there are presently very few projects in the area, Mr. Mann amongst other industry insiders is optimistic that Prek Pnov, as an emerging suburb, will experience expeditious development over the coming years, due to the affordability of land, accessibility to central Phnom Penh, and - as Dr. Kim also alluded to- the undeniable trend of the capital's rapid expansion towards the North.