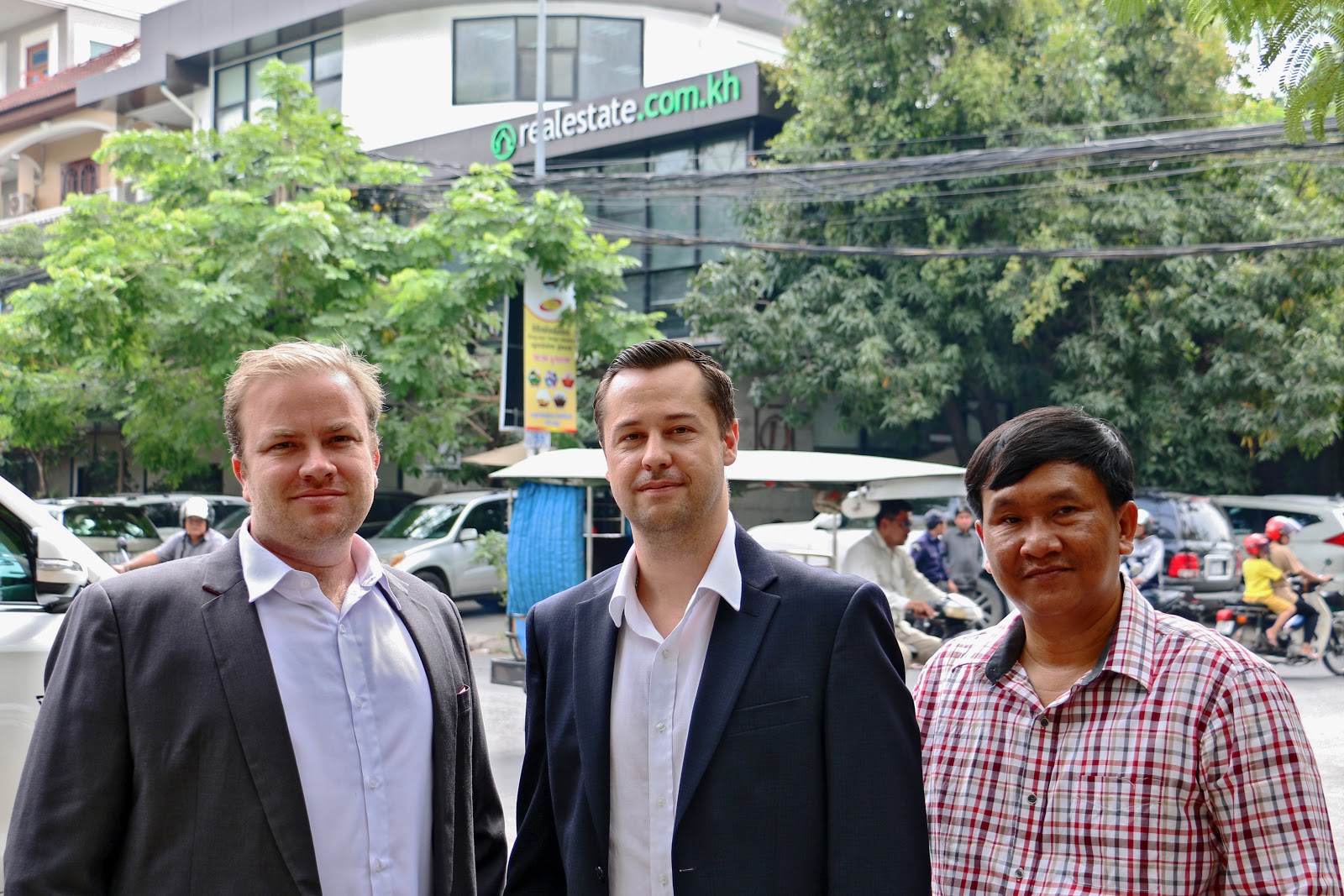 Phnom Penh - Mekong based private equity firm Belt Road Capital Management (BRCM) has made its first ever investment of AUD $2.25 million (USD $1.8 million) into Digital Classifieds Group (DCG), the online classifieds group behind Cambodia's leading real estate website Realestate.com.kh.
The recent investment from BRCM marks one of the largest tech investments in Cambodia history, with much of the funds earmarked for rapid growth in Cambodia and related Southeast Asian markets.
"The company has made major investments in its technology and core human resources, which have increased the interest of investors in recent funding rounds. When we first commenced the business we undervalued the importance of our platform and bootstrapped every part of the business," said Mathew Care, CEO of DCG. "With the benefit of hindsight, we have spent over 18 months developing a world class platform, based on proven Australian real estate portal technology, which is now delivering outstanding results."
Care added: "We are presently reviewing a range of expansion opportunities, particularly in Cambodia, where we have seen a tremendous surge in internet penetration and rapid urbanisation. We believe that our experience, platforms and committed expatriate and local teams are capable of tackling almost any new opportunities - and this additional capital gives DCG and Realestate.com.kh the ability to take on a much larger share of the Cambodian and Southeast Asian online marketplace."
"Having seen the swift growth of Realestate.com.kh, and a high level of professionalism across DCG's local and international operations, I was more than confident to introduce the opportunity to the equity partners of BRCM. I believe this company has a strong future in both the Cambodian market and internationally, and I'm excited that BRCM will now be a part of this journey," said Alex Odom, Chief Investment Officer of BRCM.

"We've previously worked with Alex Odom, the Chief Investment Officer at BRCM, and have always respected his expertise. Whilst we weren't actively seeking funding at the time, we believe Alex and his team will bring a level of experience market knowledge to DCG that is invaluable," said Tom O'Sullivan, CEO of Realestate.com.kh.
O'Sullivan added the additional funding will fuel growth in DCG's existing market, including swift expansion into additional business verticals within Cambodia. The funding is also highly strategic given BRCM's unique focus on countries exposed to China's 'One Belt, One Road' policy, particularly Mekong based countries such as Cambodia, Laos, Vietnam, Myanmar and Thailand.
"DCG is prioritising Cambodia and greater Southeast Asia for investment and expansion," noted O'Sullivan. "Given BRCM's deep experience in Cambodia and related 'Belt Road' markets such as Myanmar and Laos, we are excited about the benefits that their knowledge and connections will bring."
About Realestate.com.kh:
Established in 2009 by Cambodian National Moek Chenda, Realestate.com.kh has grown to be the leading real estate website and marketing company in Cambodia, working with the nation's leading real estate agencies, developers and lenders. In 2015, Australian-based DCG partnered with Moek to develop the business rapidly.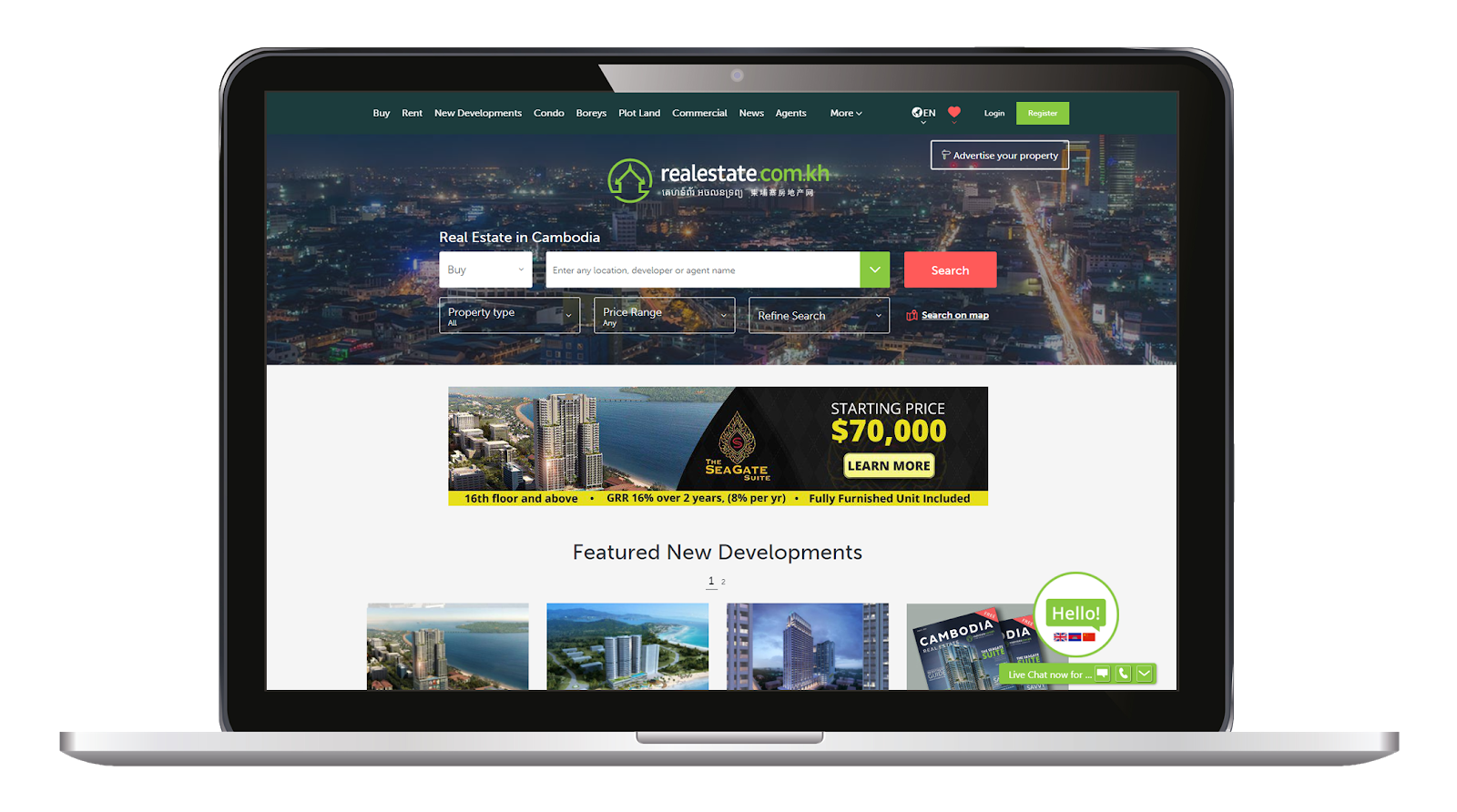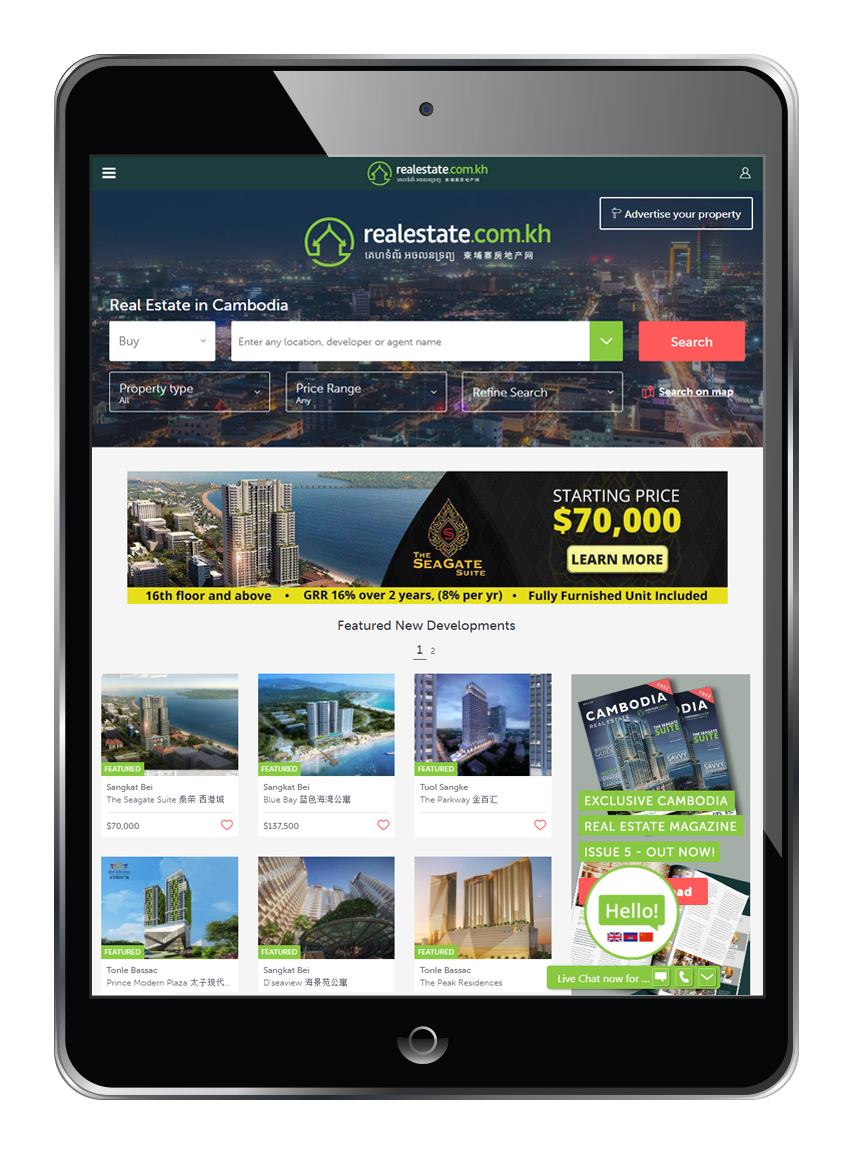 The platform, in Khmer, English and Chinese languages, has over 40,000 properties for sale and rent, with tens of thousands of property hunters visiting the website and app each month. Realestate.com.kh also produce a quarterly real estate magazine entitled "Cambodia Real Estate" in English and Chinese languages, and co-produce a weekly property section with The Khmer Times newspaper. Realestate.com.kh also hosts the "Cambodia Real Estate Show" series, which has facilitated over USD $30m in direct sales in 2017 alone.
For more information please visit official site: http://realestate.com.kh
About Belt Road Capital Management (BRCM):
Belt Road Capital Management is a private equity investment manager based in Phnom Penh, Cambodia which focuses on the Greater Mekong Sub-Region consisting of Cambodia, Myanmar, Lao PDR, Thailand and Vietnam. The company partners with promising small and medium sized enterprises (SMEs) to support the achievement of strategic goals, facilitate sustainable growth and expand access to new markets.
BRCM has launched its initial round of fundraising with value up to USD $50 million and has began deployment and plans to launch subsequent investment funds in the near future.
Fore more information please visit BCRM official site: http://www.beltroadcap.com
About Digital Classified Group (DCG):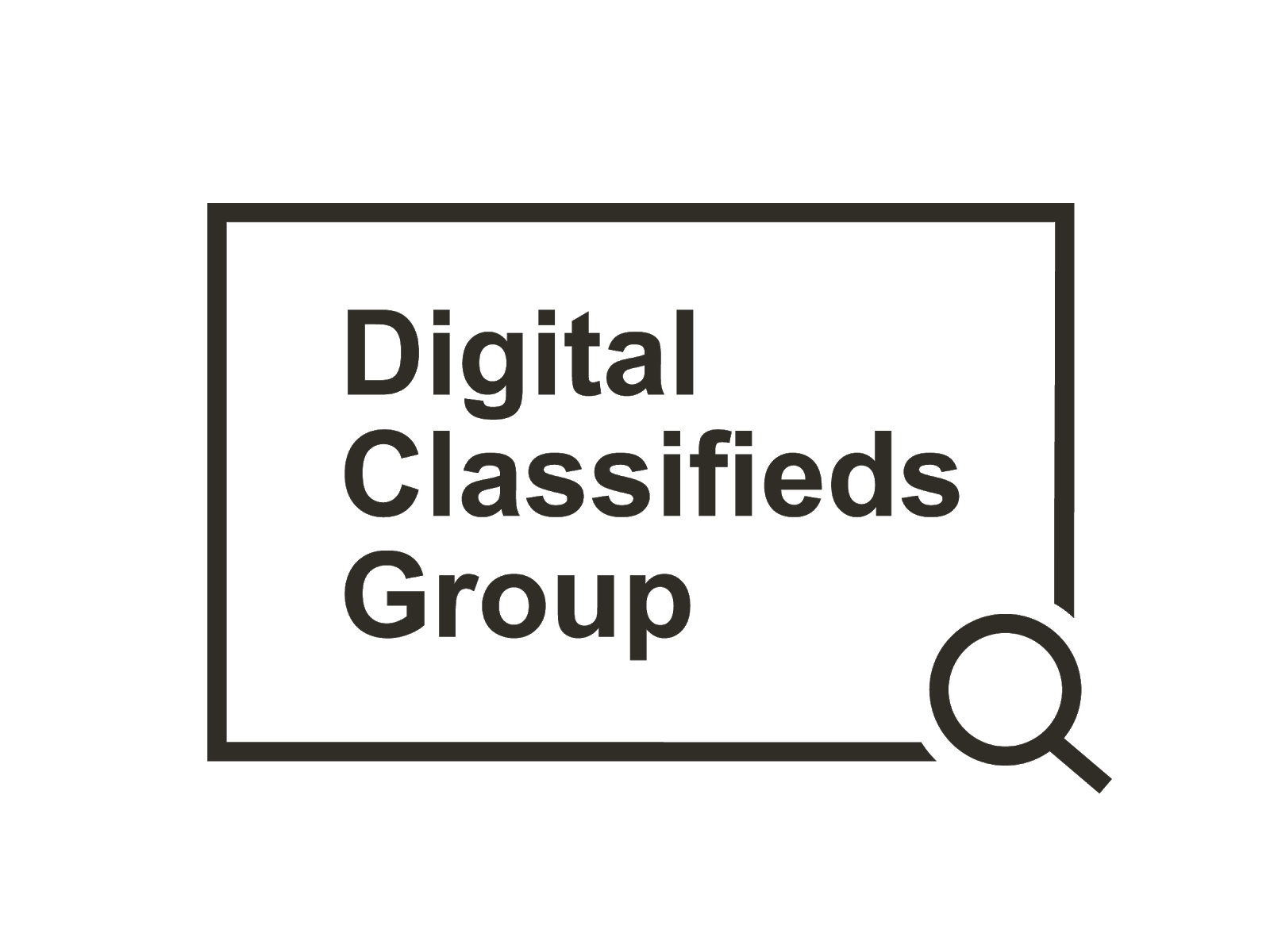 DCG has grown rapidly since its 2014 launch to create the dominant real estate portals in Cambodia (www.realestate.com.kh), Papua New Guinea (www.hausples.com.pg), and Fiji (www.property.com.fj). The group also owns the leading general classifieds websites in Laos (www.yula.la), Papua New Guinea (www.marketmeri.com), and Fiji (www.market.com.fj).
DCG has taken leading positions in all of these markets through innovations such as sophisticated search technology, a localised approach to each market (languages spanning English, Khmer, French and Chinese), CRM and website solutions for real estate agents, and high-value real estate sales events.
DCG believes having the right people is the single most critical factor for success in emerging markets. The business has created an environment in which any member of the team has a clear pathway toward equity participation via an employee share option plan. At board and shareholder level DCG has a huge depth of online classifieds experience, including director Tim White who spearheaded the successful expansion of Allhomes.com.au from humble beginnings to its AUD $50 million acquisition by Fairfax Media.

For more information please visit DCG official site: http://digitalclassifiedsgroup.com
Media contact:
1. Mathew Care, CEO of Digital Classifieds Group, mathew.care@hausples.com.pg | +61 409 598 227
2. Sokunthea Hang, Investment Analyst of Belt Road Capital Management, sokunthea@beltroadcap.com
  +855 12 223 458
Find out the best real estate news on Realestate.com.kh