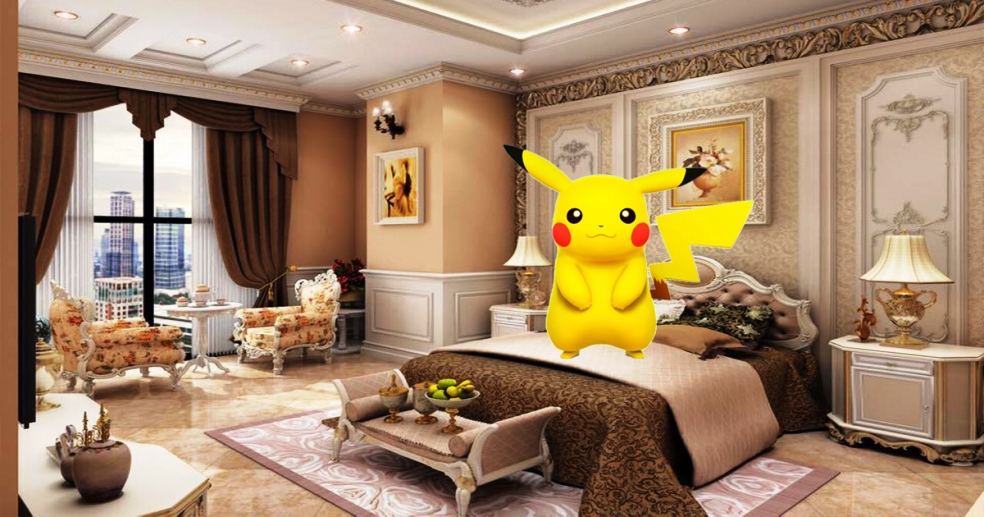 The Pokemon augmented-reality smartphone app has become an online phenomenon the world over. It has caused half the world to stop what they are doing and chase mythical creatures on their smartphones, with crazy outcomes...
It has led to car crashes, huge public gatherings, trespassing, accidental deaths and even robberies.
But lately, it has also influenced the real estate market. Some players are even believing that the sighting of a pokemon might just increase the value of their property for sale or the leasing rate for their apartment for rent…
According to a
CNBC News
report, US real estate agent Jay Glazer, listing a property near Manhattan's Washington Square Park, included in his advertisement for the property that, "I'm fairly certain there is a PIKACHU at this open house, don't miss it."
According to
News.com.au
, Realestate.com.au, Australia's largest property portal, has also been struck with Poke-fever, with listing descriptions such as this: "Just across the road is a huge park with sporting facilities — and we've even spotted some rare Pokemon!" for a property listing in Townsville's Cranbrook.
A two-bed apartment for rent at Playfield Street in Brisbane's Chermside is said to have an "easy five-minute walk to the busway" and "close by to Marchant Park — Pokemon Go Central", claims the agent.
And according to an
atlasobscura.com report
, Craigslisters around the world have also begun using their relative proximity to Pokemon "gyms" and "PokéStops" as a marketing message to catch potential new roommates. For example, a couple from San Francisco have an available apartment for rent near an "awesome Pokemon spawn area!", while a Cincinnati property "has pokestops in range."
How long until an apartment for rent within the radius of Pokemon stops and gyms command higher rental prices than those without? It seems this crazy question may actually soon be a reality is some of the world's real estate markets under the trance of the new Pokemon Go phenomenon.
Rob Levy from Re/Max in Townsville, Australia,
notes that
, "Especially among the under-35 first home buyers market, yes... When you have 300 identical houses to choose from, why wouldn't you choose one near a PokeStop?"
Will Cambodia be next to fall under the Pokemon spell?
If it is, find out what Pokemon are hiding away in your home and you might just get a better price when it comes time to put it on the market...