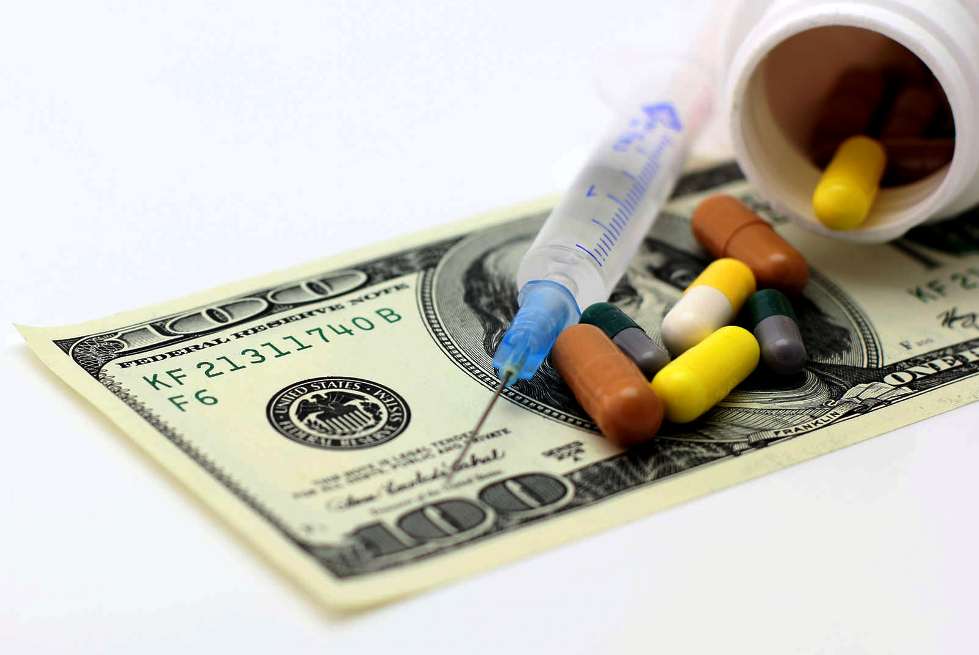 Expats are well aware how essential appropriate health care is living in a developing nation like Cambodia as potential risks and hazards are rife. 
Common hazards of living in a developing country:
Road accidents are one of the most common causes of hospitalisation in the Kingdom due to poor road and traffic conditions.

Exposure to tropical diseases are more significant due to mosquitoes and other insect bites.

Contact with infectious diseases is higher due to contaminated water, unhygienic food preparation and lack of hand washing.  

A lack of medical skills and facilities raises the risks of receiving contaminated blood because of poor hygiene practices or inadequate screening for viruses.

Medications may be counterfeit or not readily available.

Access to first world medical care may mean you have to go elsewhere for treatment and require medical evacuation. Costs can be exorbitant without sufficient protection.
Expats can be caught out! Not only does your physical body suffer but so does your wallet if you are not covered by some type of international insurance plan. It is best to be prepared.
The solution
International health insurance is the perfect solution to protect not only your well-being but also your finances. For expats living or working overseas who wish to ensure their financial security whilst at the same time safekeeping and investing their health, then an international insurance plan is a must. Infinity Insurance, Cambodia's first and foremost insurance company is offering new customers who buy or existing customers who renew with their International or Expat Health Plan between June to September 2016, a chance to win a private four hour boat cruise for themselves and nine of their friends.
The lucky winner drawn in September, and their fortunate friends will enjoy lunch and drinks whilst cruising Cambodia's waterways on the famous Kannika boat for a fun afternoon on us! The trip is valid to use from October to December 2016. Infinity Insurance has access to the world's most respected global health insurers including Aetna, ACS, A Plus International, Cigna, MSH, Now Health International and William Russell all of which are backed by financially secure global underwriters such as AXA and Allianz. You can be confident that the cover we arrange is right for you and backed by established and respected providers.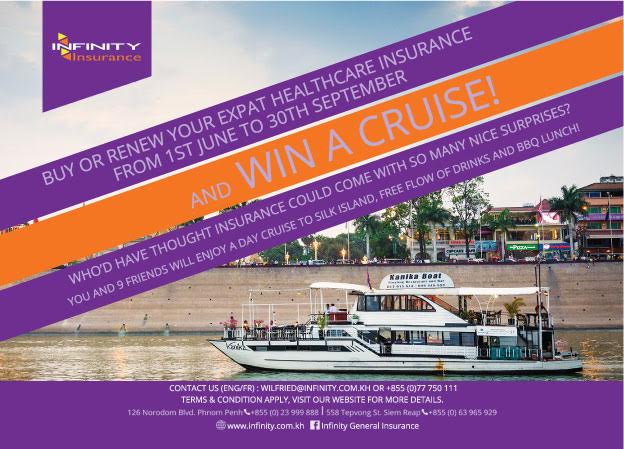 Choose a plan to suit your personal health needs, whether it be a standard cover expat health insurance for accident or emergency illness, or add in outpatient protection to make sure all routine medical expenses will be covered, or include dental coverage. If starting a family is on the agenda then choose to include maternity so you are safeguarded throughout your pregnancy and birth. All health plans include the evacuation in case of emergency and repatriation. Infinity has got you covered!