Borey Kasen's King Villas stand out as the most premium homes in Khan Kamboul's growing residential market. Supplied.
Borey Kasen, the largest Borey project in Khan Kamboul at around 30 hectares, is a prime choice for Cambodians looking for comfort and convenience. Immediately accessible through a short drive from the Chom Chao roundabout, Borey Kasen is located along National Road 3 in Tuol Kei village, Sangkat Phleung Chheh Roteh, Khan Kamboul, Phnom Penh. The area itself is 10 minutes away from Phnom Penh International Airport.
Borey Kasen offers many in-house services for residents to enjoy. Apart from the necessities such as 24/7 security and regular maintenance checks, it boasts an extensive selection of swimming pools, fully-equipped gyms, open-air cafes, and lush gardens where residents can comfortably enjoy the cool Phnom Penh breeze. It also has a shopping center, giving residents access to their daily needs.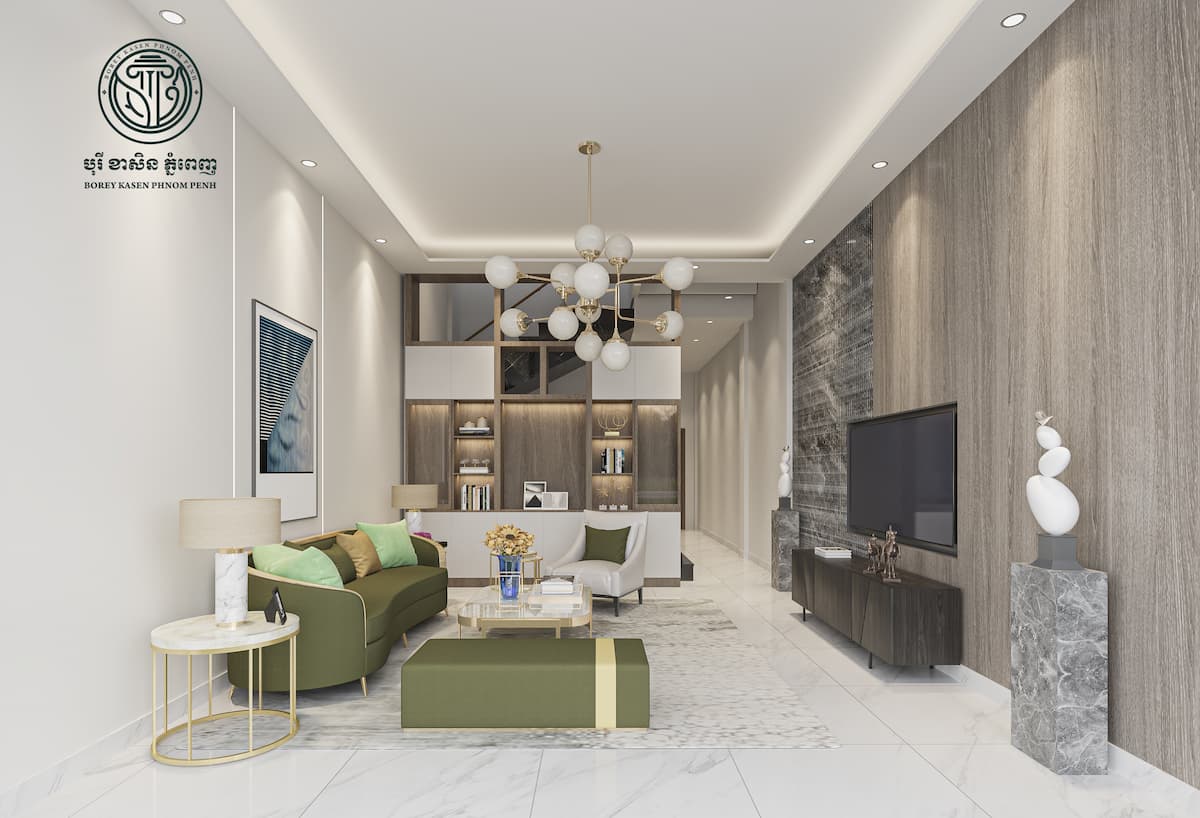 Borey Kasen's developer perfectly captures the Khmer family's need for a modern home in today's fast-growing Cambodia. Supplied.
The project's housing offers distinct architectural features and quality construction, giving its residents a safe and beautiful home to live peacefully in. Interested buyers are provided with various types of housing to choose from. Ranging from residential units to commercial spaces, Borey Kasen is ready to accommodate modern Cambodian needs. Residential units include the King Villa, Queen Villa, Twin Villa A and Twin Villa B, where potential buyers have the freedom of finding a living space most suitable for them. For the more entrepreneurial Cambodian family, the commercial spaces or Shophouse in Borey Kasen come in different variations for almost every business plan in mind. These are located along the main road for shoppers to find and access!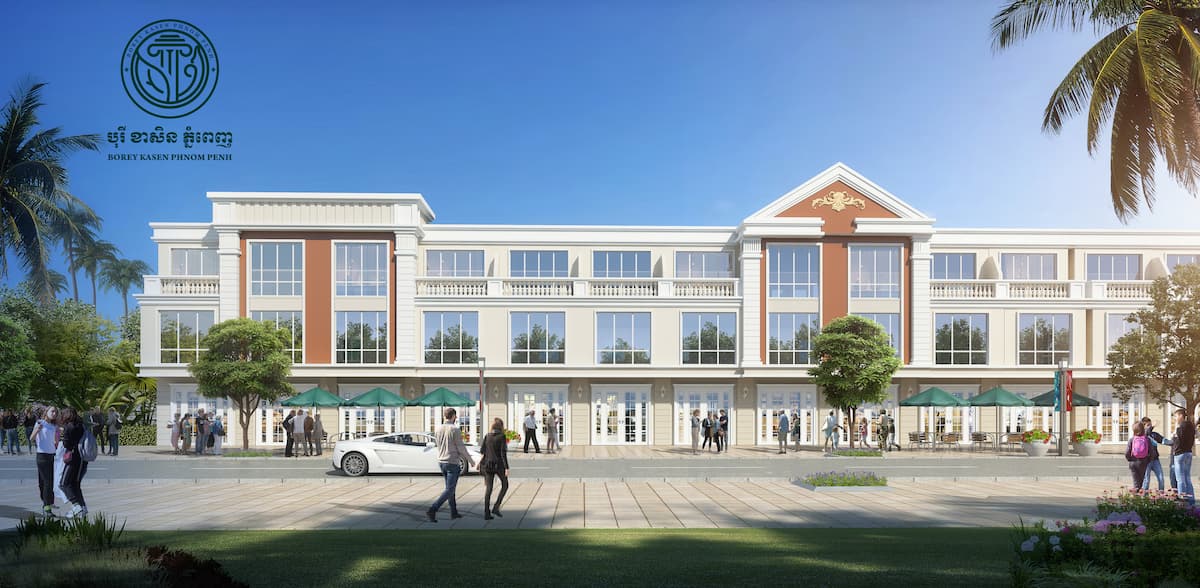 Shophouses line Borey Kasen's busiest areas. This creates the ideal environment for the entrepreneurial spirit of Cambodians. Supplied.
As of now, Borey Kasen has promos up for grabs to interested buyers. The project developer is also offering a massive $10,000 discount on Shophouses - limited to the first few buyers.
Pairing affordability with great quality, living in Borey Kasen is the perfect suburban living opportunity many Cambodian families today will be looking for generations to come!