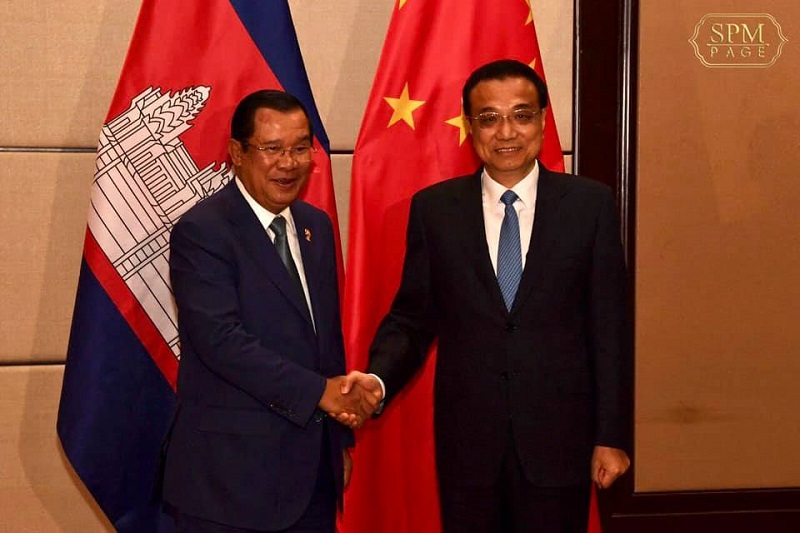 Cambodian prime minister Hun Sen had recently called for support from China for the development in Sihanoukville, a coastal province in the south of Cambodia, which in the past years has become a prime destination for Chinese investors.
On Sunday evening, prime minister Hun Sen met with his Chinese counterpart, Li Keqiang, the premier of the People's republic of China at a sideline meeting at the 35th ASEAN Summit, which is the 22nd summit between China and ASEAN.
The two leaders had discussed and agreed on three significant points during this bilateral meeting, one of which was Prime Minister Hun Sen's request for support from China for the development of Sihanoukville given that there are more and more Chinese investing in the country.
"Prime minister requested for China's support for the development in Sihanoukville because many Chinese companies will invest in Sihanoukville. His Excellency, the Chinese prime minister, supported the development project in Sihanoukville. He added that the two countries would discuss further, especially on giving grants to help with the development in Sihanoukville," reads a post on prime minister Hun Sen's Facebook page on Sunday.
According to a report by Khmer Times, China is Cambodia's biggest foreign investor, accounting for 56 percent of the entire foreign direct investment. It had invested $7.8 billion within the first eight months of 2019.
Want to find out more about housing types in Cambodia? Read our Investment Guide 2019.
Registration for Cambodia Real Estate Awards 2019 is open. 

Article by: