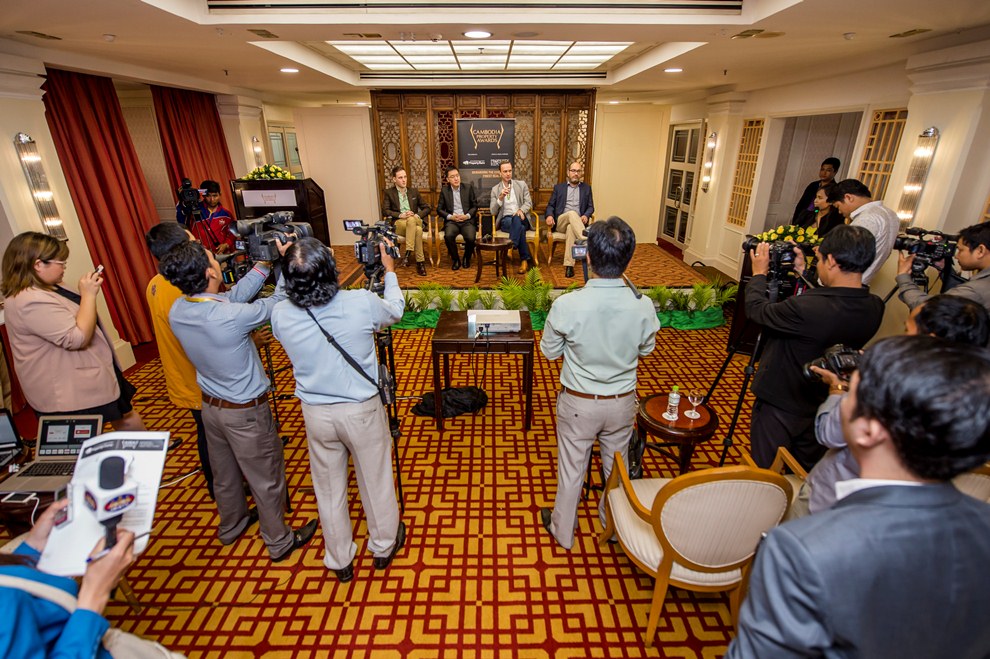 PHNOM PENH, Cambodia – 6 July 2016: After a record-­breaking year in real estate and construction, the Cambodia Property Awards returns for a second year to reward the best developers, projects and designs in the Kingdom. According to the latest research by consultancy CBRE, the capital Phnom Penh's condominium supply is projected to rise by a staggering 794 percent or 19,018 units within the next two years, supported by sustained gross domestic product growth, attractive returns and rapid urbanisation. In another fast ­growing segment, Cambodia's retail market is set to get a substantial boost with new retail supply coming in from foreign investors hailing from ASEAN Economic Community and East Asia. Those impressive developments will be highlighted at the second annual Cambodia Property Awards 2017, the biggest and most exclusive awards programme in the country that forms part of the regional Asia Property Awards series organised by PropertyGuru, Asia's leading online property group. The annual real estate event was formally launched to the media on 6 July 2016 at the Empress Room of Raffles Hotel Le Royal, be to followed by an evening launch party at the historic Chinese House on Preah Sisowath Quay in Phnom Penh. With much fanfare and media coverage, the inaugural ceremony that took place on 25 February 2016 at the prestigious Sofitel Phnom Penh Phokeethra was attended by more than 300 high ­profile guests and VIPs, including His Excellency Dr Pen Sophal, representative of His Excellency Senior Minister Im Chhun Lim, who gave the inspiring keynote address.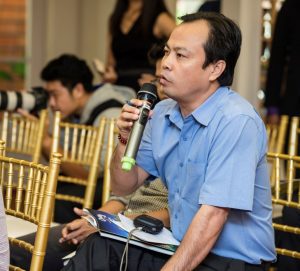 Broadcast live on CTN's Cambodia News Channel, the 2016 Gala Dinner saw Borey Penghouth Group collect five awards including Best Developer (Cambodia), while Mr Rithy Sear, chairman of WorldBridge Land, was named Real Estate Personality of the Year by the editors of Property Report, Asia's leading luxury real estate, architecture and design magazine. Other big winners were The Olympia City Development Co Ltd and Urbanland Asia Investment Co Ltd. "Cambodia joins the other leading economies of ASEAN in hosting its own awards programme," Terry Blackburn, founder and managing director of the Asia Property Awards, said. "It is a testament to the strength and quality of the local industry that we have so many fine developments join our launch year in 2016." The 2017 event aims to surpass last year's guest list and the total number of eligible entries for categories covering the condominium, housing/villa, office and serviced apartment segments. New categories to join the programme include Special Recognition in Sustainable Development and the expanded Best Hotel Development category for Phnom Penh, Sihanoukville, and Siem Reap. Nominations are already open and will close on 4 November. Entry is free.
All entrants for the Cambodia Property Awards can be nominated by a third party, including peers, professionals and consumers, and, if eligible, are rigorously and fairly judged by an independent panel of industry experts, who conduct site visits to long­listed developments in order to determine the official shortlist of nominees comprising one Winner and up to four Highly Commended in each category. BDO, one of the world's largest accounting and auditing firms, returns as the trusted awards supervisor of the Asia Property Awards, which, in its 12th year, is widely recognised for its fairness and transparency. The official list of nominees will be revealed in mid­January 2017, along with the announcement by the editors of Property Report of Cambodia's Real Estate Personality of Year, whose influence and achievements resonate across the kingdom.