Showing a positive turnout for the 1st quarter of 2016 for prime office rentals, Knight Frank has confirmed that there have been various positive effects brought about by incoming investors, government policies, and infrastructure from different markets in the real estate sector in Cambodia.
This is something that the managing director of CBRE Vietnam, Marc Townsend, agrees with.
But in his presentation about Cambodia Property Market Outlook 2016, during the inaugural Cambodia Property Show organized by Realeastate.com.kh and PropertyGuru Singapore, he adds that there are also different factors that affect what the future of the property market in Cambodia will look like.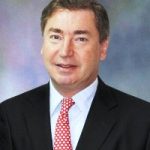 The China Factor:
Townsend explains that much of how Cambodia has progressed and will progress is partially because of its relations with other developed and emerging markets. And these factors have a significant effect on the Cambodia Property Market Outlook 2016.
He says that probably one of the biggest contributors and partners of the country would have to be China, since the two countries share a long history of allegiance.
This probably applies most to infrastructure, but can also be seen through other sectors such as tourism. The China Daily reports that, according to the Cambodian Minister of Tourism, there will be over one million Chinese tourists who will visit Cambodia in 2016, and is expected to rise to two million by the year 2020.
Townsend also says that China very much dominates the policy-making process and the way that investment licenses are granted in Cambodia.
Fluctuations:
During another part of his presentation about the Cambodia Property Market Outlook 2016, Marc Townsend mentions that another important consideration when looking at emerging markets such as Cambodia is inflation, as it can move anywhere from a ¼ to ½ very quickly due to an increase in money supply. He adds that foreign exchange can also behave the same way, and it may play to the interest of investors to keep a close watch on both indicators.
Retail and Psychology:
In his travels and his own analysis, Townsend has seen new businesses rise from the ground - mostly FMCG and FMB operations of which young Singaporean or Malaysian entrepreneurs own.
This will play a big role in residential space sales since people like this like to live in areas where there are large active retail components like malls, gyms and after-school education. This is one of the things investors should also consider.
And it's no longer just Phnom Penh dominating the retail market: Siem Reap and Sihanoukville are now slowly catching up and gaining competitiveness in this segment.
Townsend is also positive that, with new commercial developments like the Aeon Mall and larger populations flocking to the major cities, major retailers will start to flock Cambodia. Being in the crossroads between being an underdeveloped country and an emerging market gives retailers perfect opportunities to do business and invest.
Industry:
One of the types of properties that has shown significant growth and has contributed much to the Cambodian economy is the industrial property market, paving the way for SEZs, industrial parks and similar properties to flourish. Much of this has to do with the consistently strong garment and footwear industries.
Much to people's surprise though, according to Townsend, Cambodia also has a growing technology market. For example, the creation of cellular phone vibrators is a big winner currently. This attraction centers on the cheap cost of labor, that is becoming gradually more skilled.
Townsend warns investors and retailers though that Cambodia is a part of AEC but not part of TPP. And if the TPP goes ahead of the AEC, then investors in these spheres may eventually lose out.
Hospitality and Infrastructure:
In addition to all these new developments and signs of progress, Townsend also mentions that it's a good thing that more airports and infrastructure is being built in the Cambodian market.
This actually not only helps the tourism sector by providing more direct flights from different countries, but it also helps the hospitality industry and investors who wish to create properties that cater to these travelers.
Condominium Market:
Though being flooded by foreign investors, Townsend said that the occupancy of residential condominium units is quite high, especially by Khmer families. This may also be due to the fact that there are now stronger local property management capabilities than previous years.
Taking all of these factors into consideration, along with a stable political standing, Townsend says that Cambodia as a real estate destination is quickly catching up with its neighbors.
There's a ready primary market, although a secondary market that is still to be tested.
So, while it's best to be cautious, in his Cambodia Property Market Outlook 2016, Townsend believes that Cambodia offers a unique chance for investors to enter an exciting emerging market with very attractive potential gains.
Learn more about
investing in Cambodia
…