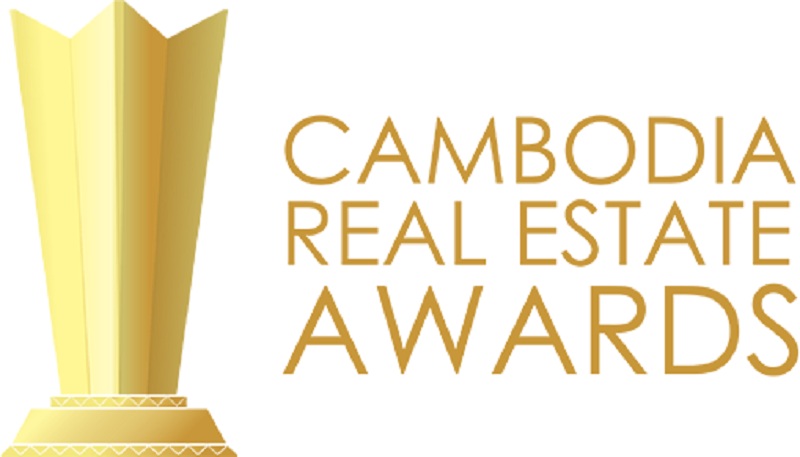 Nominations for the Cambodia Real Estate Awards 2019 closed today with over 100 entries for the prestigious annual awards. CREA 2019 is the second edition of the real estate awards ceremony organised by Realestate.com.kh in partnership with the Ministry of Economy and Finance (MEF) and Cambodian Valuers and Estate Agents Association, (CVEA).
CREA 2019 is an event organised in recognition of the continued excellence and achievements of the leading agencies - and agents - within Cambodia's real estate industry. At the same time, the organisers aim to use this event to help further professionalising Cambodia real estate industry, and to celebrate the finest real estate practices nationwide.
CREA 2019 was officially launched on Thursday last week at Lumiere Residence with representatives from MEF and CVEA and witnessed by a group of local journalists.
More than 20 awards will be given out to the winning agencies and individuals. All the winners will be judged by a committee made up of notable experts and professionals in Cambodia's real estate industry; in combination with public voting online via CREA's social media channels. The public voting for the Agency of Choice Award and Agent of Choice Award will start from 25 November until 06 December. Find out more about the awards here.
Judges of CREA 2019
CREA follows a globally proven model that awards excellence across the industry and guarantees transparency, objectivity and justice. Realestate.com.kh is excited to announce CREA 2019's judges along with their impressive backgrounds.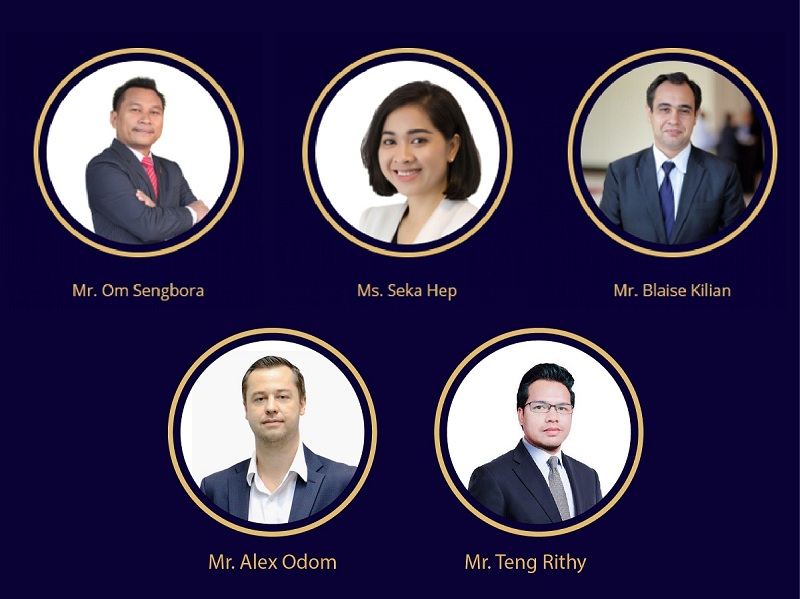 (Judges of CREA 2019. Realestate.com.kh)
Om Sengbora, Founder and Chairman at CEO Master Club
With a degree from Preston University, Mr. Sengbora is a founder and chairman of CEO Master Club. Established in January 2014 in Cambodia, it is the first business coaching, networking and awarding platform in the country that has a strong mission to empower leaders of small and medium-sized enterprises to transform their businesses from a family-style to more standard and organised corporates. CEO Master Club has recently been the first company in Cambodia to receive a fund management licence from SECC.
Blaise Kilian, Executive Director at EuroCham
Graduated from the Paris Institute of Political Studies in 1996 and a higher education degree in applied economics the year after, Mr. Kilian is currently serving as the Executive Director of EuroCham Cambodia, a position he was promoted in 2018 after having joined the chamber as Advocacy Manager in 2015. Having lived in Cambodia for 15 years, Mr. Kilian has a broad knowledge of the country both culturally and economically, given his years of work experience with a number of public and private agencies in Cambodia. Also, he taught economics for seven years at RULE and spent nine years working for UNESCO Phnom Penh office.
Seka Hep, Sarin & Associates Partner
Holding a master's degree in Business Comparative Law from the University Lumière Lyon 2, France, with an exchange program at the University of Montreal in Canada, Ms. Seka is a renowned legal expert specialising in corporate law, real estate and construction. She had previously assisted in many major property projects, including some significant commercial, industrial and residential development in Cambodia, in which she helped on liaison and relationship building with Cambodian ministries and authorities. She has been recognised as a market-leading lawyer in Construction and Real Estate in Cambodia by Asialaw this year.
Teng Rithy, Founder and Chairman of R' Investment Group
With more than a decade of work experience and broad knowledge in Cambodia's real estate industry, Mr. Rithy, Founder and Chairman of R' Investment Group, is well-regarded as an expert in the property sector investment in Cambodia's fast-growing real estate development. Mr. Rithy holds a master's degree in General Management from the National University of Singapore.

Alex Odom, Chief Investment Officer at Belt Road Capital Management
With extensive work experience on corporate advisory, financial structuring and transactional in Cambodia, Myanmar and Lao PDR, Alex is currently serving as a Chief Investment Office at Belt Road Capital Management (BRCM), a private equity investment manager focused on the Greater Mekong Sub-Region. Prior to joining BRCM, he was the CEO of Post Media, a print media and publishing group in Cambodia that owns Phnom Penh Post and Post Khmer. Alex holds a Master of Science in Financial Analysis from the University of San Francisco.
Sponsors and media partners
This event is generously sponsored: by Agile Sky Residence, Cellcard, KW Cambodia, Lumiere Residence, TNAOT News and CEO Masterclub.
Media partners include CTN, Khmer Times, EuroCham Cambodia, Freshnews, Fang.com, Thmey Thmey, BizKhmer and Property area Asia.
For tickets: Please call 092 92 1000 or email info@cambodiarealestateawards.com
For sponsorship or buy the table at CREA 2019: please call
TYLER Stuart (English)
tyler.stuart@realestate.com.kh
+855 12 599 669 | +855 81 599 669

NIN Kang (Khmer & Chinese)
nin.kang@realestate.com.kh
+855 78 637 323 | +855 93 552 305
If you're interested in learning more about the development of Cambodia, download our Investment Guide 2019
Find out more about our Cambodia Real Estate Awards 2019 here.

Article by: