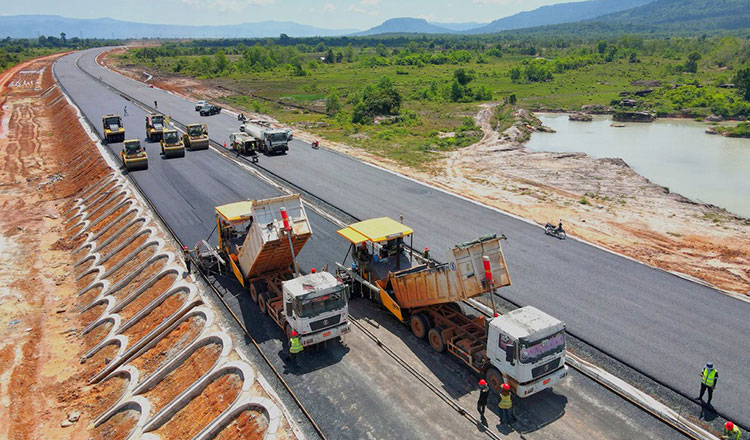 Completion of the Phnom Penh-Sihanoukville Expressway will reduce travel time and transportation costs between the two cities. Photo from Khmer Times.
Cambodia's national infrastructure development for its southern economic corridor is well underway with a key project approaching completion and another renovation project starting this 2022.
According to the latest updates from the Ministry of Public Works and Transport, the Phnom Penh-Sihanoukville Expressway is 80% complete as of January 2022. The expressway is expected to be opened for public use by March 2023.
The Phnom Penh Sihanoukville Expressway is a major infrastructure project spanning 190 km and is being constructed to the tune of over $2 billion. The massive project is funded by a public-private partnership between the China Road and Bridge Corporation (CRBC) and the Chinese government. Work on the expressway broke ground in 2019.
Sihanoukville is one of the major population centres in Cambodia and is home to the country's only major deep-sea port. The seaport is managed by the Sihanoukville Autonomous Port (PAS) and is one of the main gateways for Cambodian exports and imports. In 2021, the PAS oversaw the movement of $2.2 billion worth of imports, up by 42.75% compared to 2020's figures.
The Sihanoukville seaport itself is earmarked for further development this year. According to the Sihanoukville Autonomous Port, the first phase (out of five) is set to begin in mid-2022 and will increase the port's capacity to handle larger vessels up to 60,000 tons. The first phase's target completion date is between 2023-2024.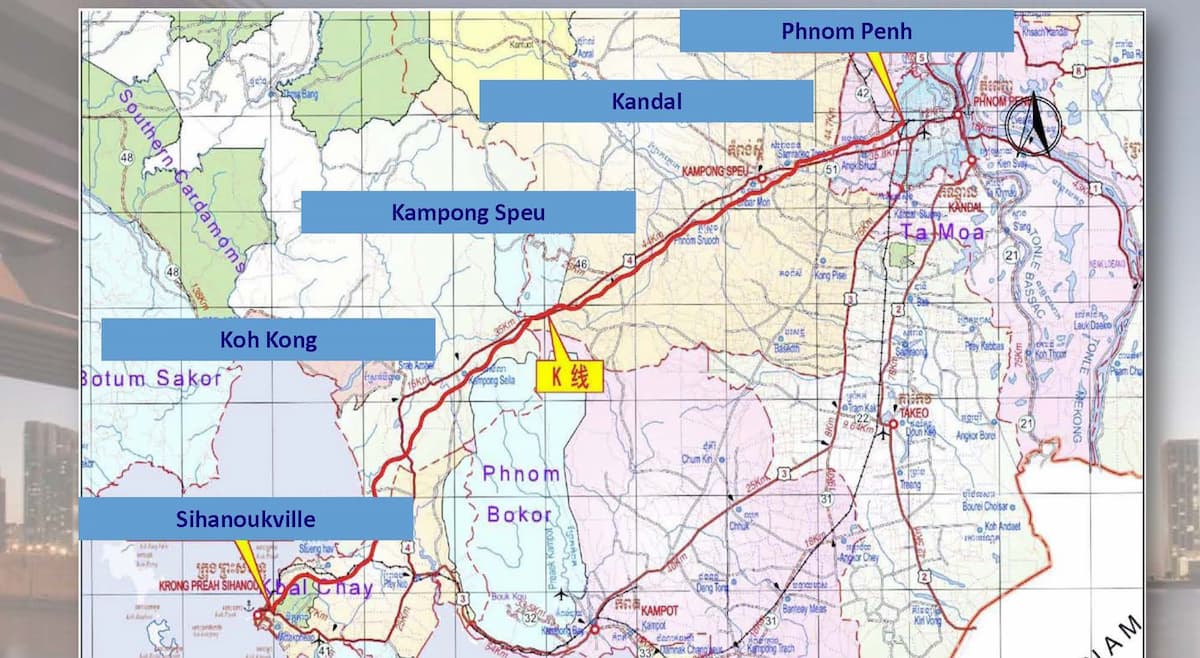 The country's southern economic corridor runs through 5 provinces. Supplied.
Additionally, the new expressway will alleviate the traffic congestion commonly experienced on National Road 4. Also known as NR4, the national highway is presently the main artery connecting Sihanoukville and Phnom Penh.
In January 2022, H.E. Sun Chanthol stated that the remaining bidding procedures for NR4's renovation are scheduled to be completed by March. The Minister added that officials are accelerating the process so renovations and expansions can begin as early as this year.
National Road 4 spans 232 km and runs parallel to the upcoming Phnom Penh-Sihanoukville Expressway. Goods and services currently traveling between the two cities take around 5 hours on National Road 4. Completion of the expressway will significantly cut travel time to just 2 hours and also reduce the cost of transportation between the country's deep-sea port in Sihanoukville and the country's main economic hub: Phnom Penh.