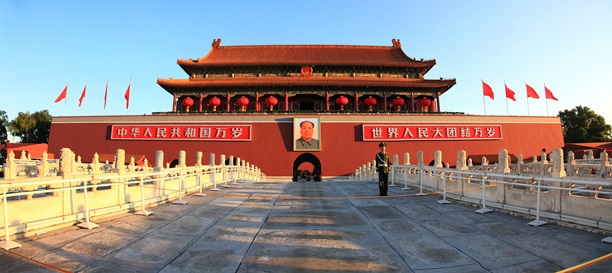 New regulation that has technically limited mainland Chinese residents from converting RMB into foreign currencies for overseas property investments is likely to have little impact of Chinese  investors buying into the Cambodian condo market, suggests local market operators.
From January 1, 2017, China's foreign exchange regulator has tightened scrutiny on foreign currency purchases at banks within mainland China and heightened punishments for illegal outflows.
As reported by Reuters, Chinese citizens withdrawing funds from domestic banks will now have to fill out an application form stating the purpose of their foreign purchase.
Previously, Chinese citizens could transfer up to US$50,000 out of mainland China legally. The new year directive will maintain the same 50K threshold, but individuals must declare the purpose of their foreign currency purchase - and that purpose cannot be real estate investment.  
A recent Bloomberg report also clarifies that Chinese citizens withdrawing their funds in 2017 must sign a pledge that the money won't be used for overseas purchases of property, securities, life insurance or investment-type insurance. They must give a detailed account of the intended use of those funds, such as business travel, overseas study, family visits, medical treatment etc.
Withdrawing citizens must also confirm they aren't lending or borrowing quotas to or from other citizens.
Meanwhile, violators will be be added to the currency regulator's watch list, denied foreign-exchange quota for up to three years and face an anti-money-laundering investigation.
Chinese overseas property transactions worldwide are predicted to hit US$220 billion by 2020 and 70% pay cash for property purchases, according to Juwai.com, the leading property portal for Chinese seeking overseas property investments.
But industry experts in Cambodia suggest Chinese investors in the Cambodian condo and general properties market will quickly find loopholes to the new capital restrictions.
Jasper Shin, Sales and Marketing Manager at Phnom Penh's TK Square, said that, "The airplane from China to Cambodia is still full of property buyers. They come here to find a way to deliver money into overseas property. As the RMB currency has devalued 1:7 in the recent months, it makes sense that the Chinese consumers want to export their money to oversea investment targets, especially one in USD$ such as Cambodia."
Shin notes that there are various ways around the new restrictions: "Often the Chinese developers in Cambodia will have a mother company in China. This resolves the issue as the funds can remain in China, but the overseas property asset is still captured by the Chinese buyer. When this isn't possible, Chinese investors in Cambodia can use financial companies to manage their capital transfers and dodge the domestic regulation.Yet this may be on table or under table, we don't know for sure."
Chinese mainland investors have traditionally tapped policy loopholes such as pooling the quotas of family and friends to move larger funds off short, or utilised "grey market" banks to transfer money into overseas markets.
Nevertheless, it is natural that these regulations are being tightened by the Chinese Government and keep the RMB strong: "efforts such as this seek to avoid the next economic crisis striking China," says Shin.
Victor Chao, Project Manager at NC Max World Co. Ltd., a Cambodia-based Real Estate Development & Management company, believe Chinese buyers aren't yet relevant in the Cambodia residential market.
Chao said that, "There are no lines of Chinese buyers waiting outside showrooms and there has never been any. The China real estate buyer is primarily looking at America, Canada, Australia, and parts of Thailand - Cambodia is not yet a target. And what we never had, we won't miss."
"I'm more concerned about the rental market in Cambodia, as most condo unit buyers have bought as an investment with little to no leverage from mortgage financiers. We need the Chinese middle management personnel to flood the market as tenants to fill the void," continues Chao.
Thomas Lam, a Hong-Kong based senior director at property consultancy Knight Frank, said in a South China Morning Post report that, "The new policy may hit some middle-class Chinese who have just started to consider overseas asset allocation. But for high net-worth individuals, I don't see any impact, as most of them already have offshore bank accounts and investments."
Anthony Galliano, ceo of Cambodian Investment Management, says that, "The Chinese government is dealing with significant financial challenges, primarily an 8 ½ year low in the depreciating  Yuan, a five low in foreign reserves, approximately $ 762 billion in capital flight in 2016, and persistent money-laundering.  While the Chinese economy is suffering from poor economic growth, the capital outflows have been supportive of property market in Canada, the U.S., Australia and Southeast Asia.  The stricter measures taken by the government will likely stabilize capital outflows and potentially reduce them."
Galliano continues, however, "The impact on Cambodia's residential property market will not be material given the average unit price and the fact that Chinese citizens are not among the leading buyers in the Kingdom.  The enforcement of the restrictions may be harsher and more administratively burdensome, however the door still remains open."
Ultimately, it would seem that the impact of the new regulations on Cambodian Investment, and international property investment generally, will depend heavily on the ability of China's State Administration of Foreign Exchange (SAFE) to implement the new directive.
By James Whitehead, director of content @ Realestate.com.kh
This story was a co-production of the Khmer Times & Realestate.com.kh "Property" Liftout. The section is available every Wednesday in the Khmer Times newspaper, with 10,000 copies distributed across Cambodia every day. Contact us today for advertising opportunities in the Khmer Times/Realestate.com.kh Property liftout. 
Find the latest real estate news now on Realestate.com.kh