Phnom Penh's Condominium market has boomed recently owing to the sudden increase of demand on housing of international purchasers who buy condo units for investments or expect to resell at profitable prices, the rising need of housing among the local population, and the expected market demand bolstered by ASEAN market openness by the next coming year.
"Cambodia is the most eye-catching market in Asia for investors most of who are Taiwanese, Japanese, Chinese, and Singaporean" Said Mr. Kuy Vat, Chairman of Century 21 Cambodia. ​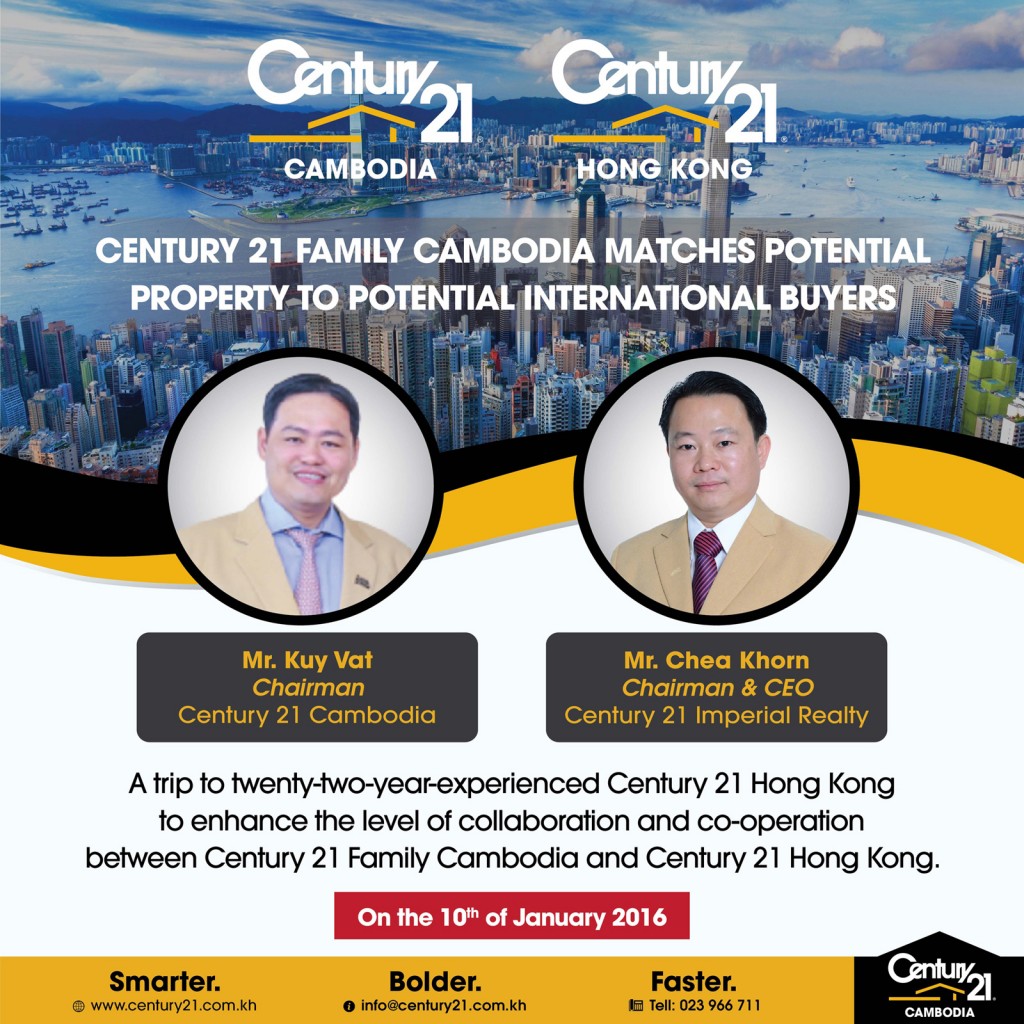 As the number of developers with a good prices grows, these major areas should be archery target to boost the networking as well as to broaden the market and opportunities. He continued.
Having officially operated in Cambodia for two years, now Century 21 Cambodia has made a remarkable mark in the real estate franchising business signed under the world-recognized brand. Not only does Century 21 Cambodia stimulate benefit from a powerful brand to all franchisees they also have access to a global network– to build a strong co-operations and collaborations among the regional Century 21 especially to bring the key investors.
In addition, Century 21 Cambodia now, after co-operative connecting to Century 21 Japan, is creating another collaboration trip to Hong Kong on the 10th of January 2016 to not only enhance the level of collaboration and co-operation between Century 21Camboida and Century 21 Hong Kong but necessarily to match Potential Property to the Potential Buyers in Hong Kong.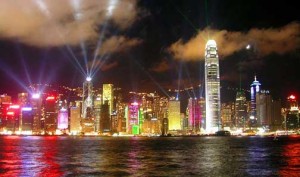 Within its 22 years experienced in Hong Kong, CENTURY 21 Hong Kong actively increases its presences and market shares in Hong Kong, Macau and China. Currently it has expanded to over 140 franchisees. Every CENTURY 21 professional is dedicated to provide buyers and sellers of real estate with the highest qualified services possible.
Realestate.com.kh is proud to support our "featured agents" such as Century 21 Cambodia.
Find the best agents on realestate.com.kh's "find an agent" page today!