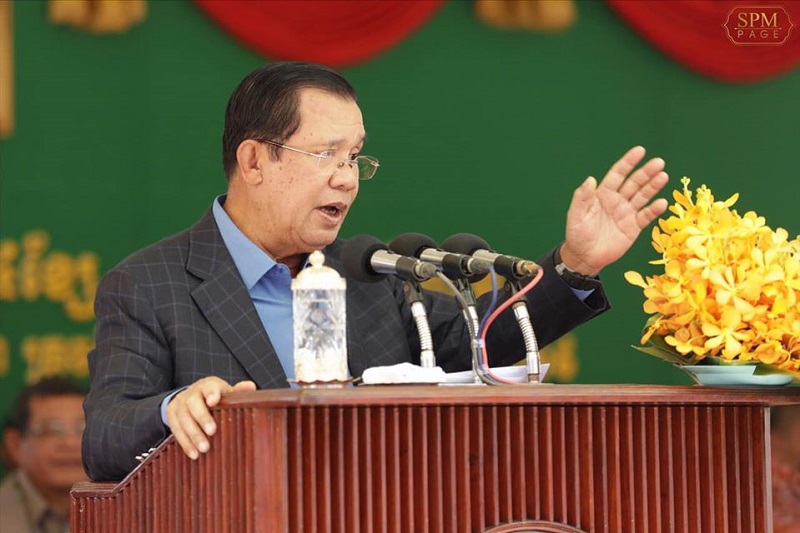 (Prime Minister Hun Sen addresses at the road restoration inauguration in Sihanoukville. Facebook page)
A China-based urban planning and design institute has been recently commissioned to produce a masterplan for Sihanoukville, a southern coastal town of Cambodia where real estate development is booming.
The news surfaced around the same time when the local authorities just kicked off with the most-needed nearly $300 million dollars road restoration project, inaugurated by Prime Minister Hun Sen last week.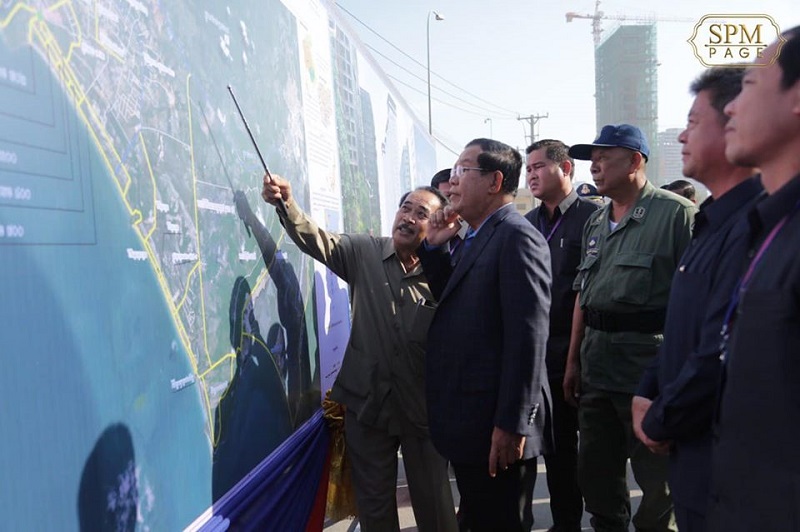 (Prime Minister Hun Sen and officials during Sihanoukville's road restoration inauguration. Facebook page) 
According to a report by Khmer Times published on Friday, The Shenzhen Urban Planning and Design Institute, an agency specializing in planning, consulting, research and design of urbanization, had recently been hired to design a masterplan for Sihanoukville.
With its specialization in integrated planning to cope with problems occurring during urban development, the institute vows to help turn Sihanoukville into a "modern sprawling metropolis" city by adapting its great design experiences in Shenzhen city, the report added.
Representatives from the institute had made three study visits to Cambodia to study and collect information and challenges regarding the production of a masterplan for Sihanoukville's development, in which they met with various stakeholders including government officials, private sectors, non-governmental organizations, civil society organizations and international development agencies such as JICA.
A report consisting of preliminary findings from the trips was compiled and sent to the Ministry of Economy and Finance of Cambodia. The report had been later forwarded to Cambodian Prime Minister Hun Sen for recommendations and approval, the report continued.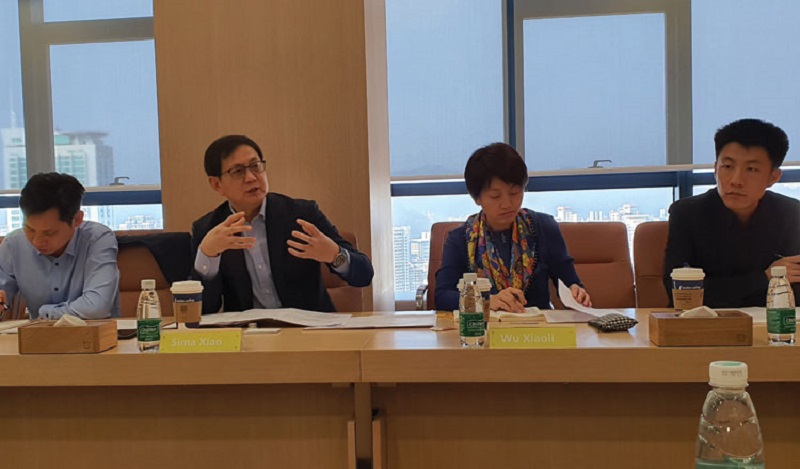 (The Shenzhen Urban Planning and Design Institute's representatives during a press conference held in Shenzhen. Khmer Times) 
Speaking to a Cambodian delegation in Shenzhen city, Xiao Sima, the institute's president and chief technology officer, was quoted as saying, " We have the experience in developing Shenzhen from ground zero to a sprawling metropolis. In Sihanoukville, we are not starting from ground zero and this gives an edge and also a better understanding of the local elements which dictates development there."
"We are under no illusion about the massive challenges we will face in undertaking the master plan. But I am confident that with the support and consultations with the Royal Government of Cambodia, the provincial authorities and other stakeholders, including residents, we will be able to prevail," he added.
The work will take 18 months starting from January 2020.
Want to find out more about housing types in Cambodia? Read our Investment Guide 2019.
Registration for Cambodia Real Estate Awards 2019 is open. More information here! 

Article by: