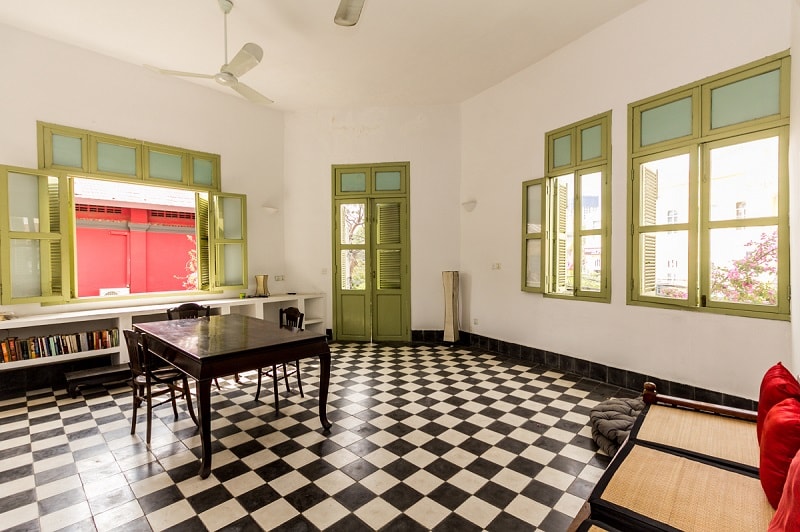 The real estate boom has rapidly changed the landscape of Cambodia's capital of Phnom Penh with many new skyscrapers.
This Southeast Asia city was once known as "the Pearl of Asia" due to its rich French colonial architecture including buildings, avenues and parks. However, it is transforming as many of these buildings are being demolished and replaced with new development projects.
Cambodia was under French colony for almost a century dating back from 1867 to 1953. Although, the French legacies and influences remain strong in Cambodia.
For instance, many French words are still used in Cambodia's everyday language. Many French colonial buildings still stand tall in the city. To learn more about all the colonial buildings in Phnom Penh, make sure to check out our full guide to colonial architecture in the capital.
Number of colonial buildings in Cambodia dwindling
Many French colonial buildings can be found across the country mostly in Kampot, Kep, Battambang and Phnom Penh.
However, a number of these buildings in Phnom Penh were knocked down to make way for new developments including residences, shopping malls and office spaces.
According to a media report, about 40 percent of the colonial buildings that survived various wars including the Khmer Rouge, had been cleared out in the past 20 years.
There is a fear that Cambodia is going to lose all its charms which many believe that are the draws that bring in many tourists in this country that heavily depends on tourism. Concerns are raised and preservations are called for these buildings.
Phnom Pehn houses a significant amount of colonial buildings and houses. Some of them were renovated and are being used as hotels, restaurants, bars, museums, art galleries and residences.
Freer Properties promotes colonial real estate
Paul Ellender, an architect from Australia said, he was amazed by the astonishing designs of those colonial buildings.
After years of having lived in Cambodia, he has accumulated love and interest for their unique designs. He added the fact Phnom Penh has all these old colonial buildings made it different from many cities in the world.
"Once a French colonial urban centre, Phnom Penh is known as one of the most delightful cities in the world. Its wide tree-lined avenues, pretty gardens and exquisite," he said.
"It is this style that I find most attractive and separates Phnom Penh from many cities around the world," he added.
On a mission to preserve colonial properties
Ellender is currently working as a manager at Freer Properties. a real estate agency based in Phnom Penh.
He also mentioned that he is very compassionate about these buildings. He wanted to help preserve them. That's why one of Freer Properties' key focuses is to promote those renovated old colonial buildings mostly around Daun Penh area.
"Colonial buildings are something to cherish and preserve. If all the old buildings are torn down, Phnom Penh will become yet another glass and concrete jungle, inseparable from most other urban centres," he added.
Interested in finding a colonial-style apartment? Browse all of Freer Properties' offerings on Realestate.com.kh.
Want to find out more about housing types in Cambodia? Read our Investment Guide 2019

Article by: