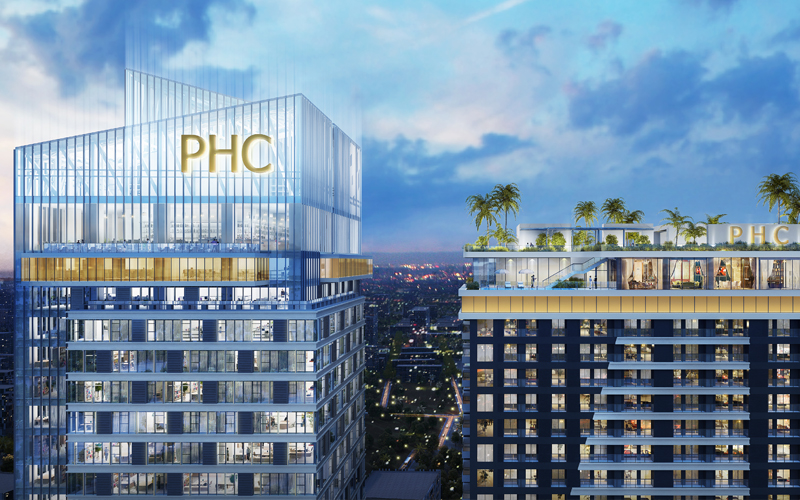 The Chinese New Year also is widely known as the Spring Festival comes in two days. Therefore, have you decided on what you want to buy for yourself or loved ones for the new year yet? If your new year's wish is to buy your first home or start to invest in the real estate sector in Cambodia. Then, grab some of the best opportunities now.

Many prominent real estate developers in Cambodia are kicking off their new year with a lot of special offers to the buyers during this festive period including freebies and discount vouchers. Let's find out who these developers are.
Wealth Mansion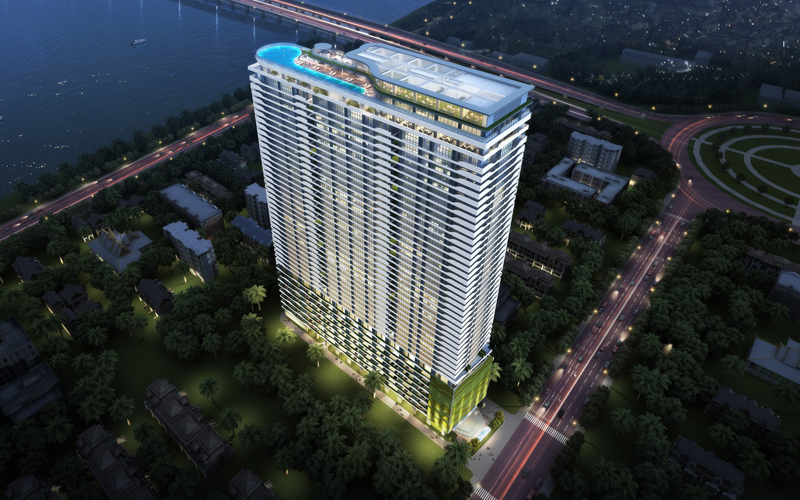 Wealth Mansion is a new luxury condominium development in the satellite city of Chroy Changvar. With 45-storey and 166 meters up in the sky, Wealth Mansion offers breathtaking views of the famous Mekong River. Wealth Mansion features units from studio to two-bedroom with sizes from 62 to 128 sqm.

Buy a unit at Wealth Mansion today in the 9F and 10F floors, you will get a Guaranteed Rental Return from the developer along with a whole set of furniture and house appliances including TV, washing machine, refrigerator, air conditioner, induction stove, cooker, hot water heater, bedroom bedding, sofa and bathroom amenities.
La Vista One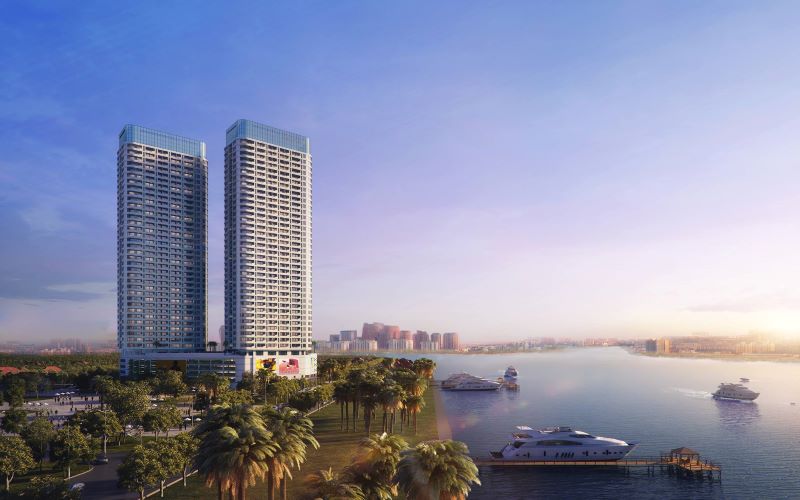 Located in Chroy Changvar district, one of Phnom Penh's fastest-growing districts, La Vista One is a new high-end residential development that will become the new landmark of Chroy Changvar district. With a stunning design, La Vista One consists of two 41-storey buildings, offering a variety of residential units ranges from 48 to 127 sqm with the best panoramic views of the Mekong River and the bustling city of Phnom Penh.

Anyone who buys a property from the La Vista One from 1 to 31 January 2020 will be able to participate in the golden egg event in which you can have a chance to win a lot of big prizes including Phones (iPhone 11 Pro), Tablets, Appliances and Home Purchase Vouchers.
Prince Huan Yu Centre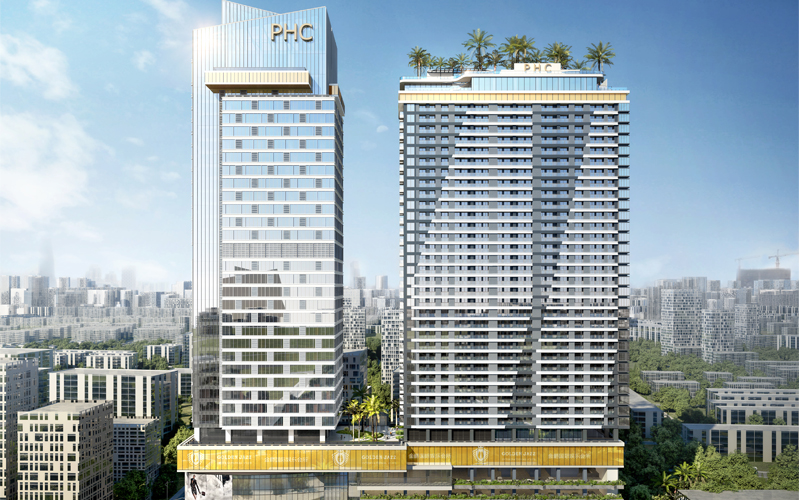 Prince Huan Yu Centre is a new mixed-use development project located in the best district of Chamkarmon that hosts Phnom Penh's important administrative offices as well as the Central Business District. It is developed by Prince Huan Yu Real Estate Group, a subsidiary of China-based famous conglomerate, Prince Holding Group.

It hosts multiple products including top-tier condominiums, top-grade office spaces, retail stores, and business spaces.

If you buy a condominium from Prince Huan Yu Center today, you will get a Guaranteed Rental Return (GRR) of 8 % over the period of three years with a full set of furniture. You will also get a chance to win a lot of big prizes during the golden egg event. For those who are interested in buying the top-grade office spaces, the developer offers a special promotion with 8% of GRR over the period of five years and a chance to win prizes during the golden egg event too.
New Landmark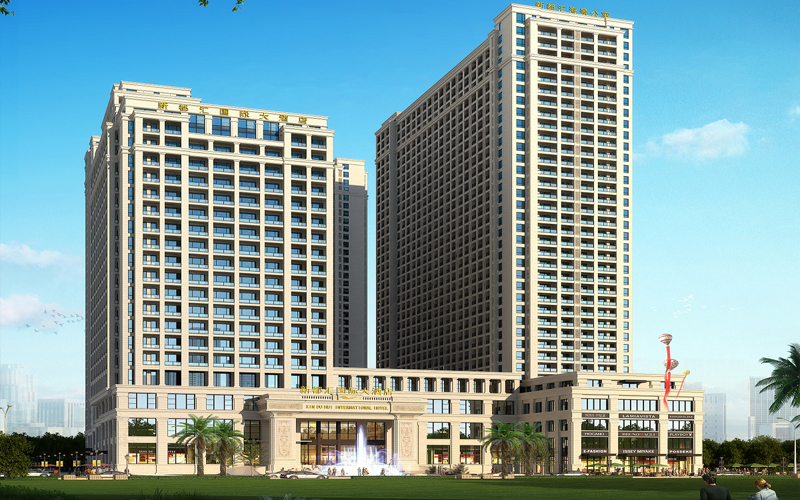 New Landmark is a big new development in Sihanoukville, a real estate booming province in the south of Cambodia. Sitting on a total site of 14,468 sqm, New Landmark is literally, in fact, a new landmark of Sihanoukville city once completed, offering three different kinds of products including seaview apartment, premium hotel and commercial spaces.

From today until the 8th of February, if you buy a property within the New Landmark via Realestate.com.kh, you will get a 5% discount right away.
Prince Golden Bay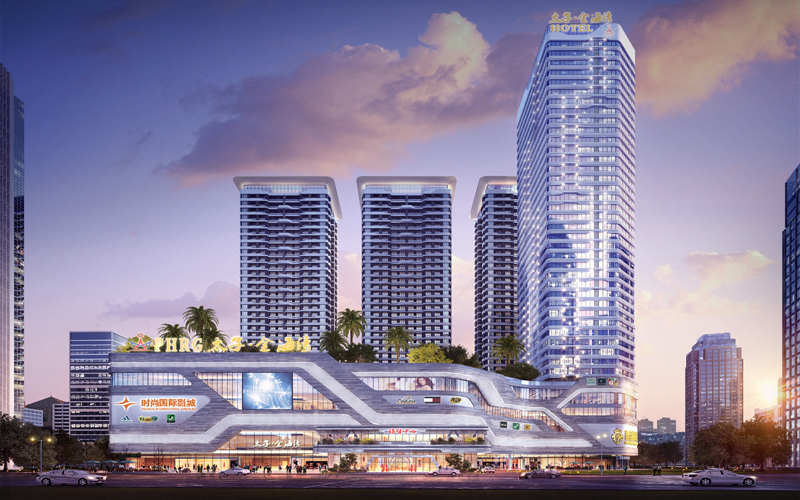 Prince Golden Bay is a new mixed-use development in the coastal town of Sihanoukville. Covering an area of 22,201 sqm, Prince Golden Bay is another project developed by Prince Huan Yu Real Estate Group. Hosting both residential and commercial spaces, its four apartment buildings consist of over 2000 units and its five-storey shopping centre spans across a total area of 50,000 sqm.

If you buy its 32 to 76 sqm seaview apartments via Realestate.com.kh with only $20,000 down payment, you will get a 5% discount immediately.
Huangshan International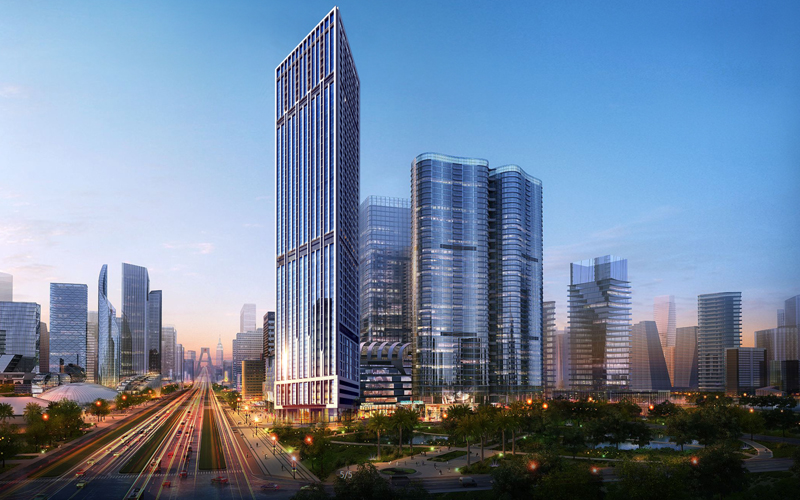 Huangshan International a new luxury mixed-use development by a prominent Chinese developer, Huibang International Investment Group. It consists of high-end residential apartments, official spaces, business centres and luxurious hotels. It is situated in Tonle Bassac commune which is the best area that is close to a lot of foreign embassies, businesses, malls and Phnom Penh's most significant places including the Royal Palace and Independence Monument.

If you buy a condominium unit that ranges from 46 to 227 sqm in the Huangshan International project now, you will get a free set of furniture and international brand home appliances.
CEO KT Pacific


CEO KT Pacific is a top-grade condominium development located in a prime area of 7 Makara district. With a total number of 972 units with sleek designs, CEP KT Pacific hosts a wide range of unit types with floor area from 49 to 95 sqm.

To celebrate this coming Chinese New Year, CEO KT is offering a special promotion. Every purchase of the second unit (only for some specific properties) will cost only $119,000 dollars.
Realestate.com.kh is proud to bring back Cambodia's biggest Property & Lifestyle Market Expo which will be held on April 24 and 25 at Koh Pich Exhibition Center.
Booth sales and sponsorships for Home & Lifestyle Expo 2020 are open. 
For more information, please contact:  
Nin Kang (Khmer/Chinese)
+855 78 637 323
+855 93 552 305
nin.kang@realestate.com.kh
Tyler Stuart (English)
+855 12 599 699
+855 81 599 669
tyler.stuart@realestate.com.kh