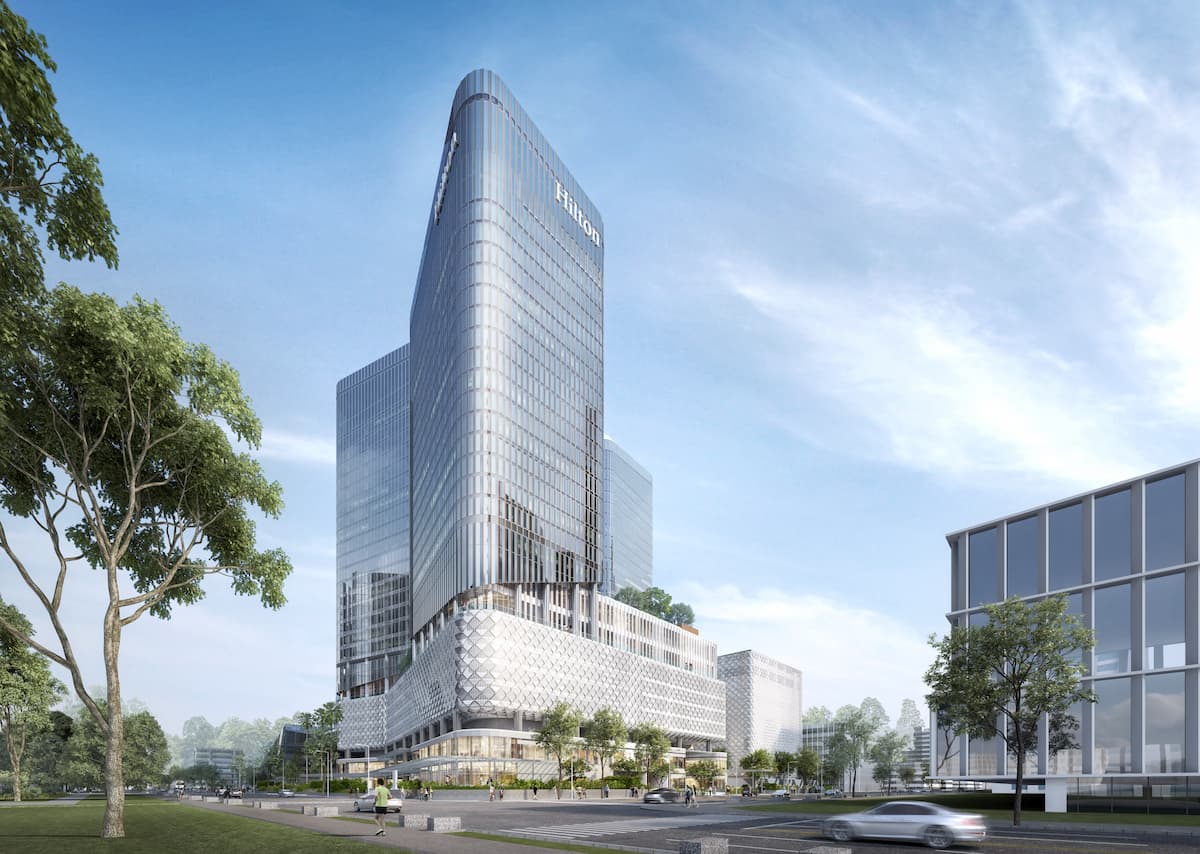 The Global Tech Exchange (GTECH) is  the most anticipated commercial & retail project in Phnom Penh's new city centre. Designed by AEDAS, the mixed-use development consists of two Grade A office towers, a hotel tower with a convention centre; and a dedicated data center. e - all located in Phnom Penh's new up-and-coming downtown, known as Phnom Penh City Center. 
The New Multi-National Hub
The Global Tech Exchange transforms the new city centre into a modern, sustainable, commercial and leisure hub. Complete with purpose-built world-class facilities, the Global Tech Exchange sets up foreign and multinational companies with unrivaled convenience within Phnom Penh.
More than a hub for business, its location within the new Phnom Penh city centre sets up companies at the confluence point of a rich urban fabric meeting with the cultural diversity of the city and where creative ideas and breakthrough information is exchanged globally.
Designed for Business To Flourish
The Global Tech Exchange stands out in the Cambodian capital with its glass facade creating an aura befitting a true business hub. GTECH's glass walls allow for the optimum amount of light to shine and flow through the building, reducing energy consumption of businesses while letting workers bask in natural light - a luxury in today's office market flanked between concrete and steel.
The Global Tech Exchange was purposely built to accommodate the needs of the businesses of tomorrow through efficient use of spaces and expert office design. Much like the natural light that runs through its spaces, GTECH provides a flexible set of conveniences and support for businesses all across its commercial and retail spaces.
The need for flexible yet structured space has been a reality many companies live by today, and GTECH ensures the businesses of tomorrow are well-equipped to take on the challenges of the future.
A Sustainable Legacy
A common concern among urban planners today is a building's sustainability. The era of simply building a commercial and retail space without much consideration for its urban and environmental impact is long gone. The developers of Global Tech Exchange have looked into the needs of a booming city like Phnom Penh and laid itself as the groundwork for a new downtown that will stand the test of time.
The Global Tech Exchange achieves this by making efficient use of its facilities for energy and water management. GTECH is capable of rainwater harvesting, taking advantage of Phnom Penh's rainy season to build a sustainable water management system. Outdoor noise isolation is similarly built into the structure, blocking out the noise of Phnom Penh's busy streets. Naturally vented places are found throughout the complex to allow Phnom Penh's famed city breeze to freely flow from the outdoors to select indoor areas such as the commercial corridor and the car-parking podium.
The Global Tech Exchange is a modern marvel and testament to both Phnom Penh and its developers' commitment to a sustainable city.
Award-Winning Property Management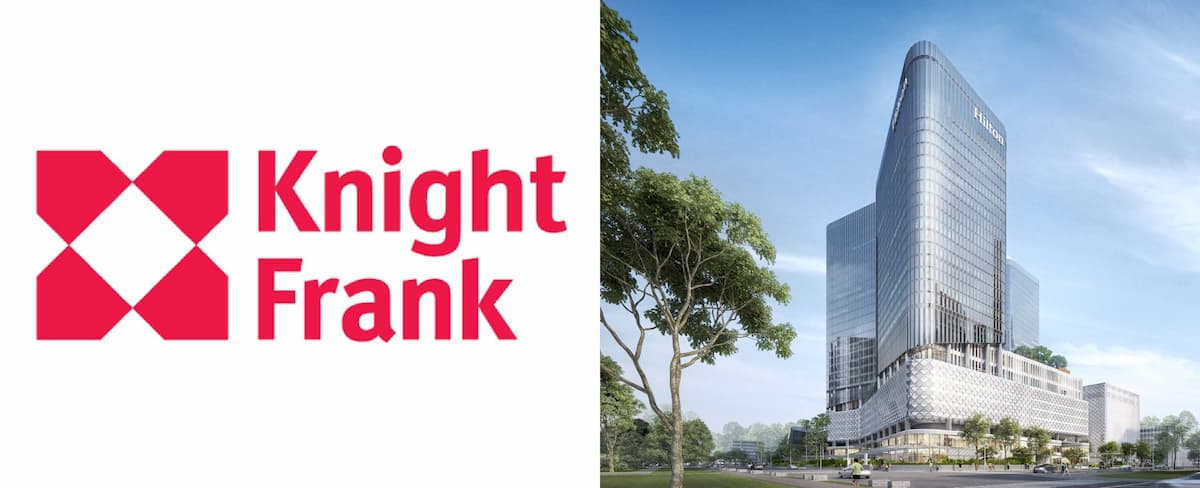 The multi-award-winning Knight Frank Cambodia, the country's premier property management and agency, is the official commercial leasing partner at the Global Tech Exchange.
"We are ecstatic to confirm that Knight Frank Cambodia has been appointed as the Lead Leasing Agent for both the office and retail space, having already previously been appointed as the Property Manager," said Ross Wheble, Country Head of Knight Frank Cambodia. "Knight Frank is well known for dealing with prime and super-prime property across the globe, and we are grateful that the developer, Kingsland Group, has placed its confidence in Knight Frank Cambodia to partner on the leasing and management for GTECH"
"Designed by world-leading architects and consultants, including Aedas and Arup, GTECH is a pioneering tech-enabled development that is set to become Cambodia's premier business address," said Ross on the minds behind GTECH's architectural design.
Ross explains that GTECH features two grade A office towers providing a combined net area of approximately 50,000 sq m, in addition to destination retail levels in the top floors or the office towers, over 8,000 sq m of net retail space on the ground and first-floor podium levels and the first Hilton Hotel in Cambodia. "It is a testament to GTECH's high standard of architectural design, its prominent CBD location, and the overall quality and market positioning of the development," he said.
"GTECH is a unique project, not just in Cambodia but in most major cities, globally." Ross highlighted that having a dedicated data centre attached to the project right in the heart of the CBD is a game-changer. "It will truly position the wider Phnom Penh City Centre project (PPCC) as the first smart city development in the Kingdom, future-proofing GTECH and PPCC for decades to come."