In an effort to connect and empower the real estate, education and business sectors of Cambodia, Realestate.com.kh is very proud to support and sponsor the Phnom Penh chapter of JCI International for its yearly "JCI International Business Exhibition and Entrepreneur Square" event.
Who is JCI:
JCI is a nonprofit organization of young active citizens age 18 to 40 in 5,000 communities and more than 115 countries around the world who are engaged and committed to creating impact in their communities. JCI members seek targeted solutions to the unique problems in our communities to build a better world, creating global impact.
The JCI mission is to provide development opportunities that empower young people to create positive change.
Introducing the JCI International Business Exhibition and Entrepreneur Square:
The primary objective of the exhibition in Phnom Penh this August is to promote the economic advantages of Cambodia through different businesses and investment opportunities for both the local and international market.
This year's expo focus will center on three different sectors – real estate, food & beverage, and the organic product industry. The organizers are hoping that this event and expo will bridge gaps in the market and create new and strengthened ties among the community of professionals who are interested in or are doing business in Cambodia.
What Will Happen at The JCI Expo?
Two events will occur simultaneously on August 27th, 2016, at the 5-Star Sokha Phnom Penh Hotel Residence from 8:00AM to 6:00PM to cater to the needs of the participants.
The International Business Exhibition will be a premium business expo that will allow 500 people to browse and mingle with over 51 businesses – including various suppliers – who will be showcasing their products and services at their individual booths.
Meanwhile, the Entrepreneur Square will be taking place, a premium business seminar that will bring in different industry professionals from each field to talk about the different business opportunities in Cambodia. This event will accommodate anywhere from 150 to 200 high profile participants as there are only limited seats available.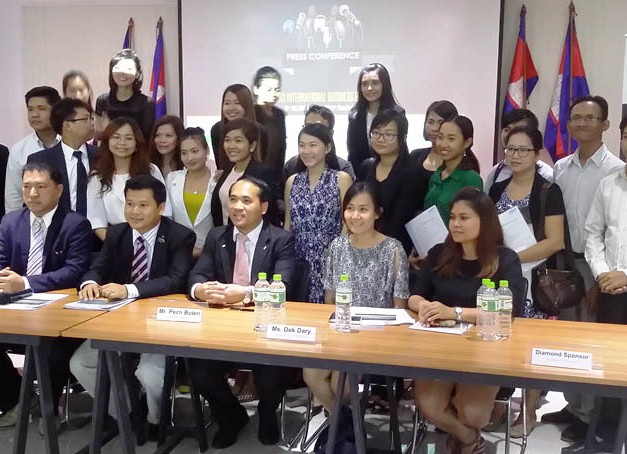 Who Can Participate?
Both the International Business Exhibition and the Entrepreneur Square events are open to business owners, local and foreign entrepreneurs, local and foreign investors, and business associations.
Why Participate in this year's event?
Since this will be an event attended by business entities, suppliers, entrepreneurs and high-profile investors, this may be the best opportunity for you to meet new people and expand your network to form possible partnerships and collaborations inside and outside of Cambodia.
It's also a unique chance to gain exposure for a specific products or services you or your company may be offering. And since there will be a seminar on as well, this is a great time for you to learn new things from seasoned professionals who have made it big in the real estate, F&B, and organic products industries already.
At $50 for a seat at the Entrepreneur Square event and just $300 for those who want to secure a booth at the exhibition, you're sure to get your money's worth.
What if I Want to Sponsor?
Garnering support from partners like the the Young Entrepreneurs Association of Cambodia and supporters like the Business Networking International, Cambodia Woman Entrepreneurs Association, and the Cambodian Valuers and Estate Agents Association (CVEA), the event organizers are still offering competitive packages for interested sponsors starting at $1,000. These packages will get your logos on promotional materials, mentions on the event's social media pages, logos on promotional videos and more.  
What if I Have Questions?
For interested participants, you can contact Mr. Horm Chanreaksmey at +855 12 540 033 or his e-mail hchanreaksmey@gmail.com.
For those who are interested in the sponsorship packages and in public relations, you can contact Mr. Soth Sothearak at +855 17 59 46 19 or you can e-mail him at sothearak2510@gmail.com as well.