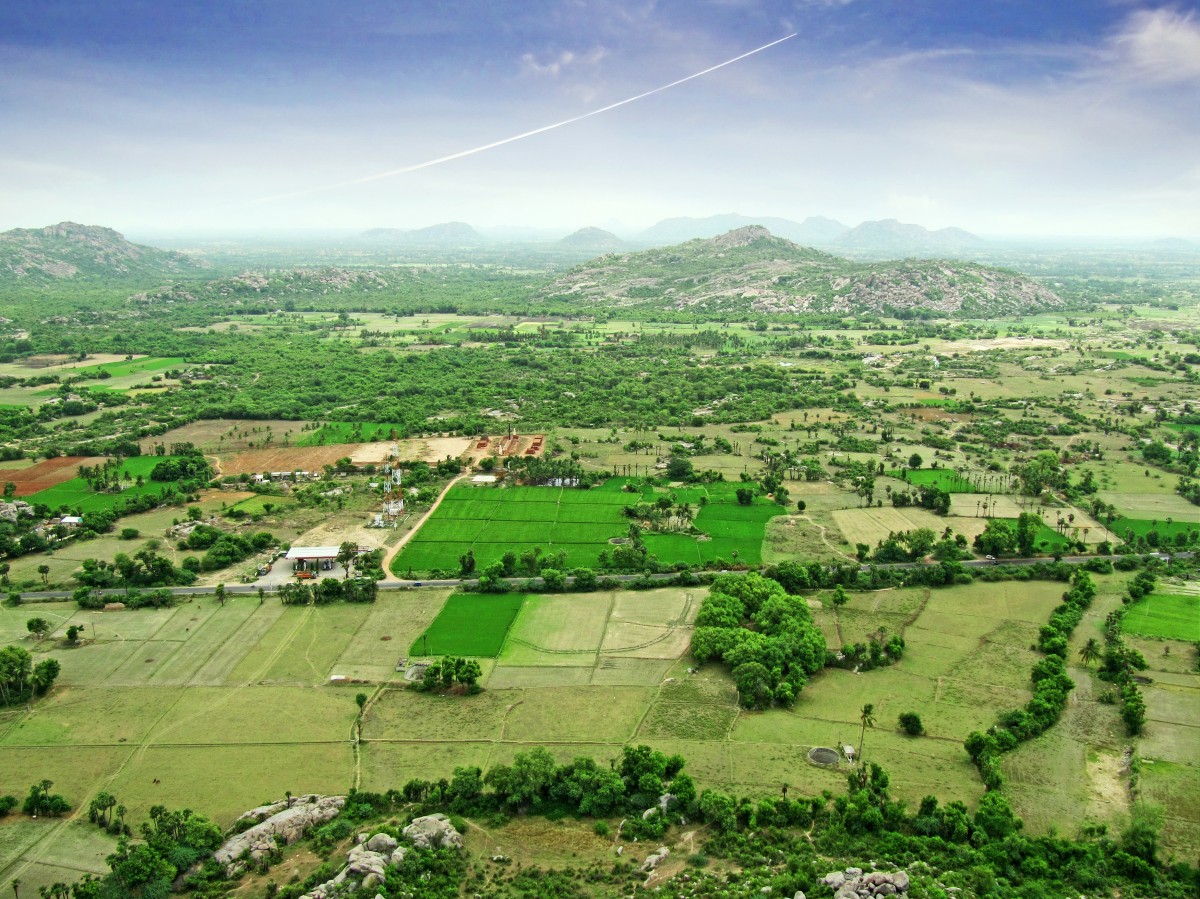 (An aerial view of an area in Kandal province. Realestate.com.kh)
Life in Sihanoukville was good for Nguon Sitha, a long-time resident in Cambodia's southern coastal town. He would begin his day at a posh coffee shop sipping his favorite brew, meet with friends, then start working by networking with landlords and property brokers.
Sitha made quite a good living renting a house in Sihanoukville to Chinese tenants and bridging Chinese house-seekers with landlords. Sihanoukville has, for the past few years, seen an exponential rise in Chinese nationals renting all available spaces in the city. Both residents and property developers were quick to meet the demand for more spaces, leading to the rapid development of condos and office spaces.
But things came to an abrupt end, when in August, the Cambodian government decreed that the government will no longer renew online gaming licenses to combat underground syndicates and money laundering. The mass exodus of Chinese workers in Sihanoukville almost happened overnight, and with them, Sitha's primary source of income.
"I'm very worried about how I'll make ends meet," he said. Rent prices in his area started going down, and commission fees, which added to his monthly income, started to dry up. "You could almost literally hear the city boom with how busy it was here" he said, "But now, it's beginning to get very quiet".
Sitha is among the hundreds in Preah Sihanouk province who saw their livelihoods disappear with the decline in rental & property prices, and early termination of leases after droves of Chinese people left. The decline of property prices, however, did not seem to spill over into other provinces.
Saing Veychenda, Manager of Valuation Services of Knight Frank (Cambodia) Pte., Ltd, said that Preah Sihanouk is seeing a decline in property transactions with a slump starting to take hold.
Land prices were quoted at about US$ 4,000 per square metre before September of 2019. The prices for the same plot of land are now half at US$ 2,500 per sqm.
He estimates that about 100,000 Chinese nationals have left in the two months since the announcement. As a result, demand for hotels, guesthouses, apartments, and other properties, have dropped.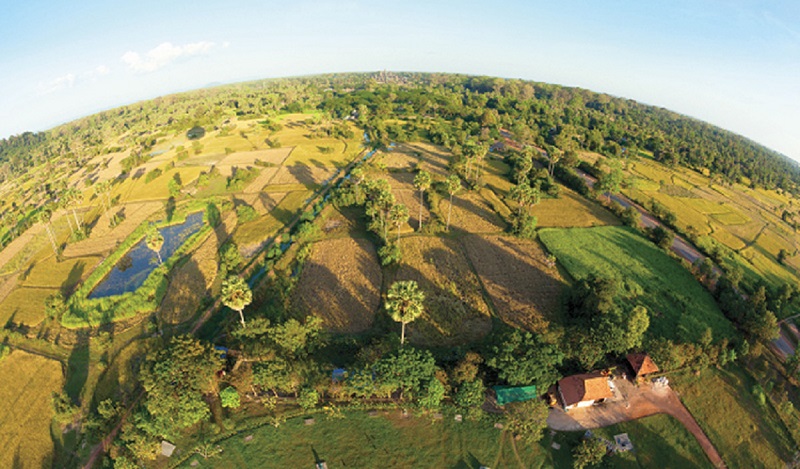 (A view in Kandal province where a new Phnom Penh International Airport is sitting on. Realestate.com.kh)
"Property prices in other provinces are growing steadily despite the slowdown in Sihanoukville." he said. "Koh Kong and Kampot, in particular, did not see the same amount of [Chinese] investment compared with Sihanoukville, so, the impact is smaller".
There have been more than 200 real estate projects in Preah Sihanouk with a majority of these projects funded by Chinese investors.
Leang Long CEO of Eyes Real Estate Co., Ltd, adds that while Poipet and Bavet considered online gambling hubs, they're not a real attraction to a majority of investors. Chinese mostly prefer living near the mountains or by the seaside, making Sihanoukville a natural choice for Chinese investors.
Mr. Long is confident that the decision to ban online casinos will give focus to more critical infrastructure. "While gaming companies begin to close," Long said "other businesses - like hospitals, schools, factories, and farms - are still operating."
"There's no denying that the shut down would impact the properties and real estate market in the province. But its effects would not result in a crisis." he said.
Mr. Long added that Chinese investment in online gaming through real estate overshadowed other [Chinese] investments in healthcare, manufacturing, logistics, and most importantly, tourism - sectors that are still growing at a steady rate.
"At its height, rental fees ranged from $200 to $500 per sqm which didn't reflect the real market value of only $20 to $30 per sqm" he said. Some investors willingly offered these inflated prices as they only wanted short-term gains from reselling, and money laundering.
"The government is focusing on restoring the image of Sihanoukville as they change the provincial structure and assign more development experts to the province," Mr Long said. "They're managing the city towards a more sustainable path. Banks are now lending money for new business projects in Sihanoukville,"
Sy Ratana, General Manager of Syvun Realty Co., Ltd, agrees that the government's decision to crack down on online gaming will have long-term benefits. He says the impact was mainly felt by investors and local residents who took out loans to invest in buildings meant for online casino operations.
"The current issue Sihanoukville faces is the lack of demand in rental spaces and the absence of prospective lessors for unfinished buildings." he adds, "It's not a long-term problem, and we expect reputable and long-term investors to soon see Sihanoukville as a viable destination"
Roads, along with other vital infrastructure in Preah Sihanouk, are currently undergoing rehabilitation since the ban was enforced.
"Those who understand the market, and are flexible enough, will still profit in Sihanoukville. But those who weren't able to spread their assets will definitely see losses" he continues, "It's a good sign that the government is thinking about the long-term sustainability of the province by pushing for its development."
"We're seeing other investors, such as the Japanese, who are expressing interest in Sihanoukville." Sy Ratana said, "We will have a diverse set of investors soon, and hopefully less of those only interested in making a quick profit," he added.
Stay up-to-date on the real estate industry in Cambodia and get real-time updates on real estate news as they happen. Download the Realestate.com.kh App now on both iOS and Android.
Interested in investing in Cambodia? Check out our Cambodia Investment Guide 2019 to learn more!

Article by: