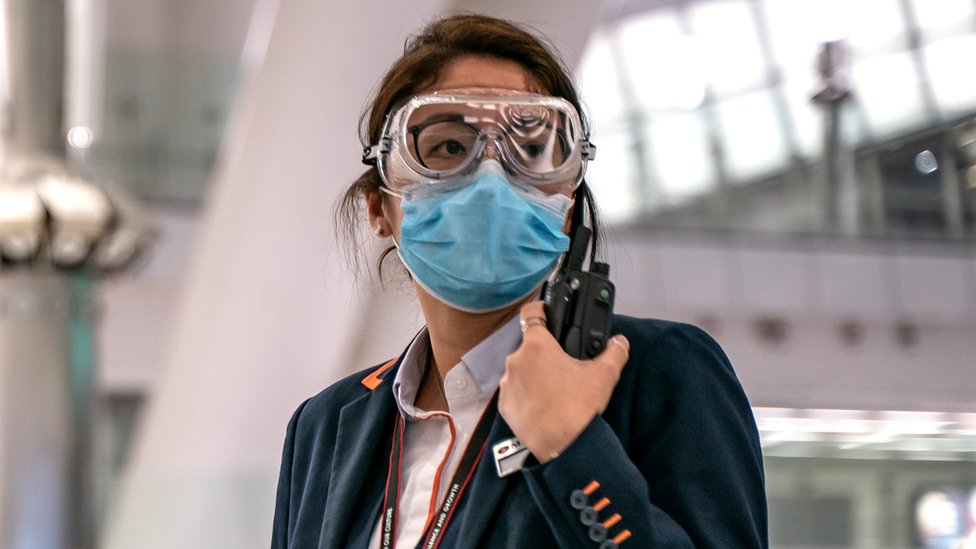 (Major urban areas in China are on lockdown as Chinese authorities work to stop the spread of the novel coronavirus. Image by GETTY)
"When China sneezes, the world catches a cold."
This 21st-century economic proverb has taken a fatal new meaning as the global outbreak of the novel coronavirus (2019-NcoV) puts a strain on international markets dependent on its manufacturing capacity and market demands. The Kingdom of Cambodia's tourism and real estate sectors could experience slowdowns in the first half of 2020 as a result.
Curbing the spread and containing the virus has been the top priority of Chinese authorities. The government has flown in thousands of medical professionals into the Hubei province and other severely affected areas as millions of people have been placed on lockdown - making major Chinese cities seem like ghost towns. For perspective, the Hubei province has a population of over 50 million people, and its capital city of Wuhan, the ground-zero of the outbreak, is home to over 11 million inhabitants.
However, around 5 million people were able to leave the Hubei province before the lockdown. Since then, long-distance travel within China has been suspended. The Chinese government also ordered travel agencies to suspend the sale of tour packages and banned Chinese travelers and tour groups from leaving the country.
As of January 29, over 130 infected have died and a total of over 4,500 cases were confirmed around the world. By January 30, authorities reported 38 more deaths (totaling to almost 170) as confirmed cases climb over 7,000, mostly in China.
Countries like the United States, the United Kingdom, and Australia have advised their citizens to cancel all non-essential travel to China. Airline companies such as British Airways, Asiana Airlines, and American Airlines are part of a growing list of international carriers limiting trips to and from mainland China. The financial sector has also been affected as stock markets in the US, Europe, Japan, Singapore, and South Korea experience tumbles in trade volume and equity values following the outbreak.
While figures of financial losses in the past few weeks are still unclear, previous epidemics such as SARS and MERS suggest that we could expect global economic losses to be in the conservative range of a hundred-billion dollars. The Asia Development Bank, however, estimates that the coronavirus may have a bigger impact.
The Kingdom of Cambodia (as of January 30) only has 1 confirmed case of infection. Hoping that this would be the only instance of 2019-NcoV, the country could be facing bigger threats in the form of slowdowns in tourism and real estate growth.
A rough start to 2020 tourism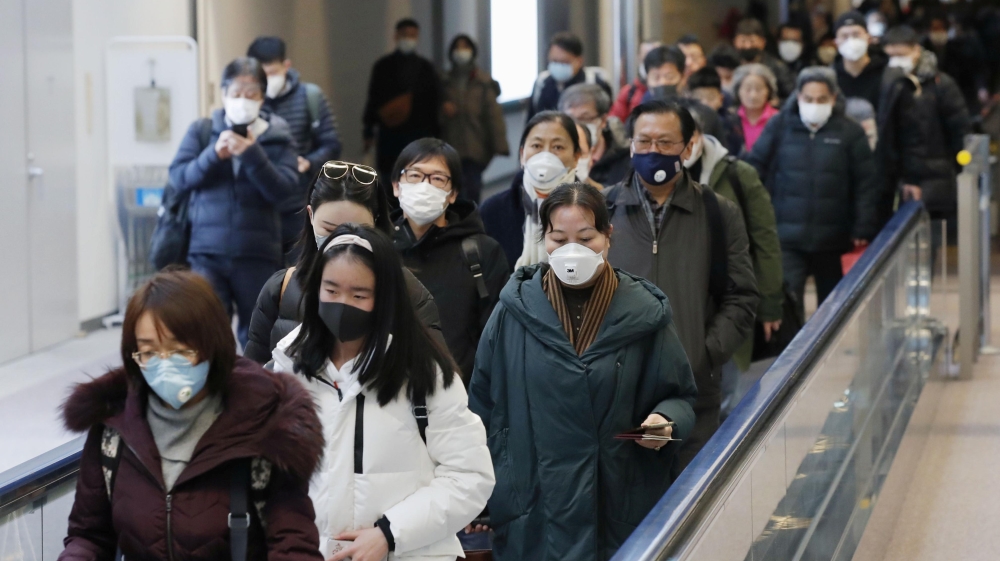 (China has banned its citizens from long-distance and international travels for an indefinite period of time. Photo by Al Jazeera)
In 2015, the Royal Cambodian Government implemented the "China Ready for Cambodia Tourism" policy to attract more Chinese tourists. The resulting double-digit growth of tourism in the country has resulted in Chinese composing 35% of international tourists for the past two years (2018-2019). The policy has resulted in almost 2 million Chinese nationals visiting the country in 2019. Policymakers target around 2 million Chinese visitors by the end of 2020.
But as the restrictions on travel groups and other international travel are enforced, we can expect a significant drop in foreign visitors in Q1 and Q2 2020, especially from China. This makes the 2 million Chinese tourist-target for 2020 a lot less feasible.
The influx of Chinese tourists has been a major catalyst in the growth of the Cambodian tourism sector, particularly in the hospitality sector where hoteliers have adjusted their offerings to suit the needs of this new tourist demographic for the past half-decade. Hoteliers must now make concessions as requests for cancellations and refunds come in. We can expect slumps in booking for the first half of 2020 due to Chinese tourists being banned from leaving China and other international tourists' fear of catching the virus.
Aside from hotels, Cambodian travel agencies will likely bear the cost of refunding tour packages if hotels and airlines refuse refund requests. Travel agencies, particularly those dependent on Chinese tourists, will likely see lower sales in Q1 and Q2 2020 as Chinese authorities signal no definite end to the travel restrictions anytime soon.
An uncertain real estate market
Property investors from China planning on visiting Cambodia may not be able to do so anytime soon. Any delays in opening and closing these deals put any potential value added to a property back in the pipelines, adding more uncertainty to an already hard-to-estimate effect of the outbreak on the real estate sector.
Developers targeting mainland Chinese buyers and visitors may experience difficulty in selling their property as these trying times for the Chinese economy may pull interested investors away from making/pushing through with their plans. As such, the primary threat to Cambodia's real estate growth is the possibility of shifting priorities by mainland Chinese investors. Only time will tell how the sector will come out once the dust settles.
Cambodia does not abandon its friends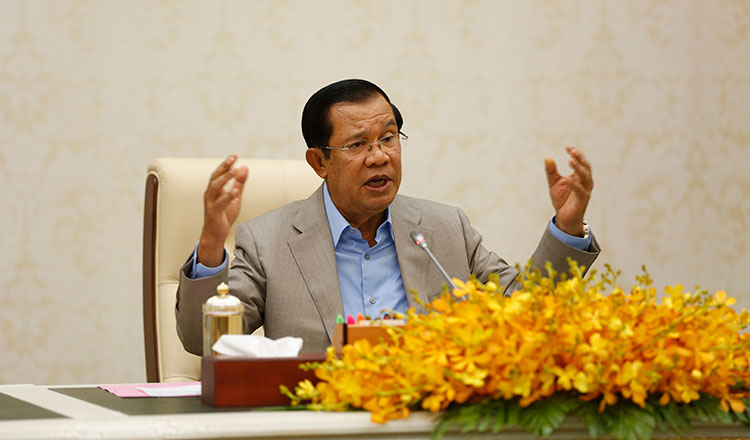 (Cambodia Prime Minister Hun Sen clarified the government's position that it will not cancel flights from China. Photo by Siv Channa from Khmer Times)
Prime Minister Hun Sen announced that Cambodia will not be closing its borders to Chinese tourists and investors. In a report by the Khmer Times, the Prime Minister told the country, "Please continue our cooperation with China. Do not ban flights from China. Do not ban China's sea transportation, and do not ban Chinese tourists," he said. "Do not evacuate Cambodian diplomats from China."
The Prime Minister said, in a Facebook post made on January 30, 2020, that closing Cambodia's borders and limiting trade are tantamount to abandoning friends in trouble.
Cambodian authorities estimate around 3,000 Chinese from Wuhan flew into Cambodia right before Chinese authorities enforced the lockdown. According to the Khmer Times, Mr. Hun Sen instructed the government, "Please don't frighten Chinese people. We are working to help them. We help treat Chinese citizens who are staying in Cambodia."
Realestate.com.kh is proud to bring back Cambodia's biggest Property & Lifestyle Market Expo which will be held on April 24 and 25 at Koh Pich Exhibition Center.
Booth sales and sponsorships for Home & Lifestyle Expo 2020 are open. 
For more information, please contact:  
Nin Kang (Khmer/Chinese)
+855 78 637 323
+855 93 552 305
Tyler Stuart (English)
+855 12 599 699
+855 81 599 669
tyler.stuart@realestate.com.kh

Article by: