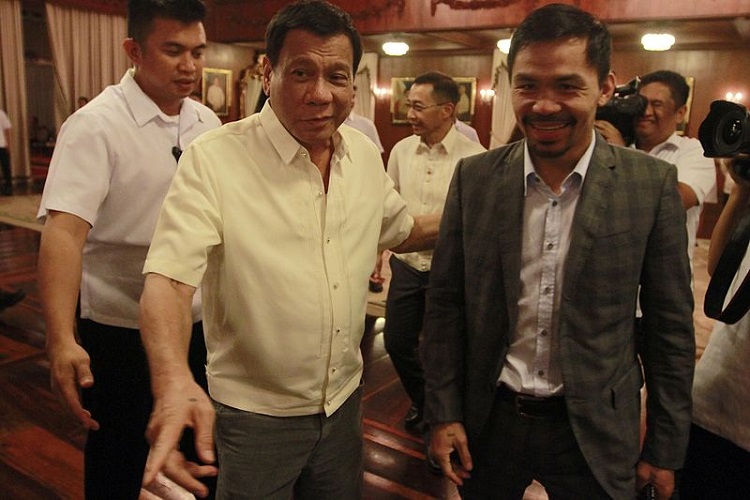 Manny Pacquiao has not only worn gloves and thrown punches. He has also put on several more masks, outside of being a boxer. We've also seen him as a father, as a husband, as a son, and as a senator of the Republic of the Philippines. But even with a bunch of titles attached to his name, the boxer still has plenty more facets about him that not a lot of people know about. Above all of these things, he is also a generous philanthropist recently building new homes for the poor.
Growing up as Emmanual:
Before he got his big break in boxing, Emmanuel "Manny" Dapidran Pacquiao was a pretty normal kid. In high school, he had to stop going to school because of poverty. By age 15, Pacquiao moved away from his family. It didn't come easy. He had to brave the dangerous streets of Manila and scavenge for shelter and food. Eventually, he discovered a passion for boxing and slowly worked his way from being an amateur boxer to being a legend. Ever since he went under the spotlight, his life was never the same. He has gone on to fight in the big arena where he faced boxing giants like Oscar De La Hoya, Juan Manuel Marquez, Timothy Bradley, and Floyd Mayweather.
A Thousand Reasons to Thank Manny Pacquiao:
Manny "Pacman" Pacquiao – as he is now more popularly known as – has identified with the poverty Sarangani is facing. This area is considered to be among the ten poorest provinces in the Philippines. This prompted Pacquiao to donate 1,000 new homes for his constituents in the province after his match with Mayweather.  Pacquiao says on his Facebook Page, "I'm so happy giving these new homes free to my constituents in Sarangani Province from my own pocket more than thousand families are the beneficiaries. and i'm still building more because I always believe what the bible says; 1 Peter 4:8-10 NIV."
Many have been less forgiving of "The People's Champ" and said that his acts of kindness and generosity are merely political moves to gain the trust of people. Nevertheless, 1,000 families will benefit and will be given homes to live on because of this new homes development.
Close Fists and an Open Wallet:
This isn't the first time that Pacquiao donated something off of his earnings. In 2015, a Philstar article reports that the boxing star signs over 50 checks a day for hospital bills for his foundation. The article also mentions that he regularly sponsors scholarship programs, medical missions, and that his house was always open for people seeking help and financial assistance.
Manny Pacquiao holds a record of 58 wins, 6 losses, and 2 draws. He's the only boxer in the world to hold 8 division titles. He has served both as a congressman and as a senator for the Philippines. But even with all these accomplishments, everyone is still excited to see what the boxing legend has in store.