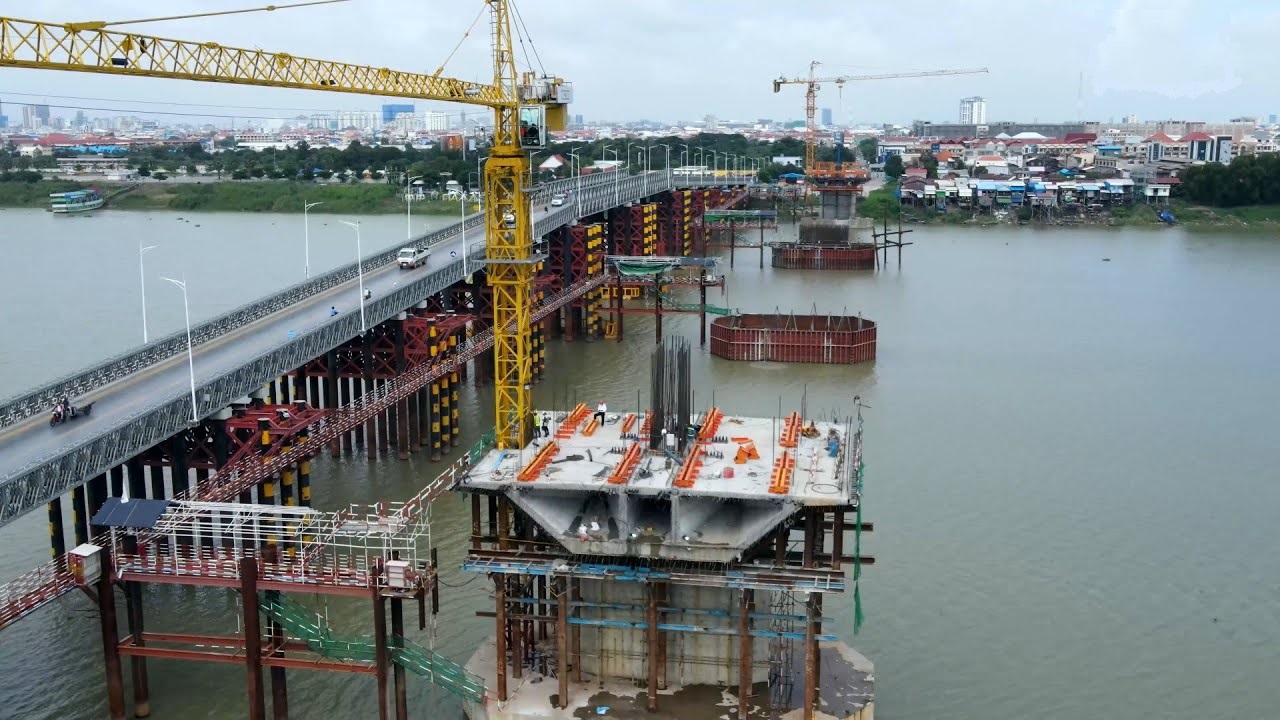 The bridge is expected to alleviate the growing traffic congestion in Phnom Penh. Photo (July 2021) from Cambodia Development.
The Ministry of Public Works and Transport recently reported that the new concrete bridge connecting Russey Keo and Chroy Changvar is about 60% complete. The new concrete bridge will connect National 5 in Russey Keo to National Road 6 in Chroy Changvar
A temporary bridge, parallel to the bridge being constructed was erected to service travelers. This bridge will be dismantled once the concrete bridge is finished sometime in October 2023.
The new bridge is around 900 metres long and 20 meters wide. A sidewalk measuring 1.25 meters is also provided on each side of the bridge. Construction of the bridge began in October 2017 with a budget of $35 million dollars.
Aside from alleviating the traffic, this new bridge will also facilitate better movement between Russey Keo and the fast growing district of Chroy Changvar, notable for its booming property market made up of high-rise condominiums in the south and sprawling boreys from big Cambodian developers towards the north.
Key developments in the area include WorldBridge Sport Village, the Peninsula Private Residences, and La Vista One.