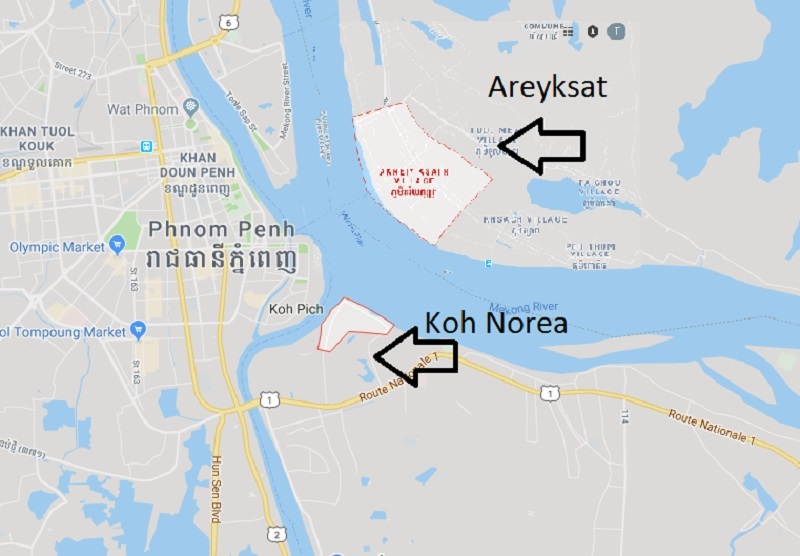 Overseas Cambodian Investment Corporation (OCIC) plans to spend approximately two billion U.S dollar in a new satellite city development in districts adjacent to Phnom Penh, according to media reports.
According to a report by Khmer Times, in February 2019, OCIC has announced the development of Koh Norea satellite city, a 100-hectare project stretching from Koh Norea to Kean Svay district in Kandal province. Some parts of the site where the project is sitting on will be filled with sand.
Touch Samnang, OCIC's deputy director at the time was quoted as saying, "The project is happening. It will be the size of an actual city, covering over 100 hectares of land. Like Koh Pich, a bridge will be built to facilitate travel."
"To build the city, we will fill the river bank with sand, starting in Koh Norea and ending in Kien Svay," he added.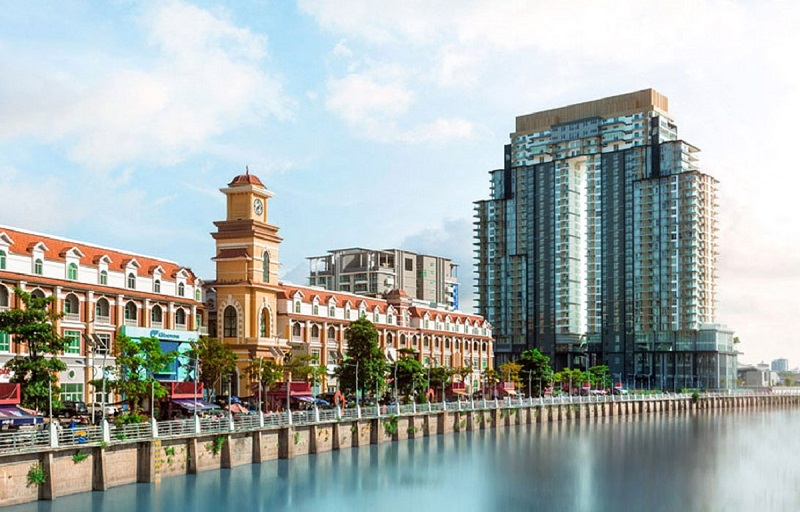 (Diamond Island, a satellite city in Phnom Penh also developed by OCIC. OCIC's website) 
OCIC is a leading multidisciplinary investment company in Cambodia, founded in 2002 and is a part of the Canadia Integrated Enterprise Group. The company's core expertise and speciality are real estate development and property management.
The company is behind some major development projects in Cambodia including Chroy Changva satellite city, Diamond Island Development city, Olympia City and Canadia Tower, to name a few.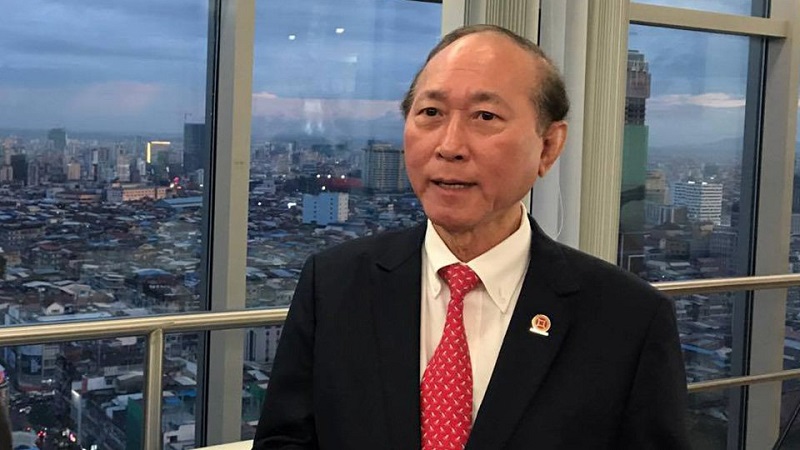 (Neak Oknha Pung Kheav Se, chairman and board of director of OCIC. OCIC's website)
Satellite city development is becoming a popular property investment among local and international real estate developers. It is something Phnom Penh needs due to the rapidly growing population in the city over the past decades, said the experts.
On Tuesday last week, while presiding a graduation ceremony prime minister Hun Sen said in 1996-1997 Phnom Penh spanned across around only 300 square kilometres, however as of now, this sprawling city has expanded to twice the size, up to 600 square kilometres.
Want to find out more about housing types in Cambodia? Read our Investment Guide 2019.
Registration for Cambodia Real Estate Awards 2019 is open.

Article by: