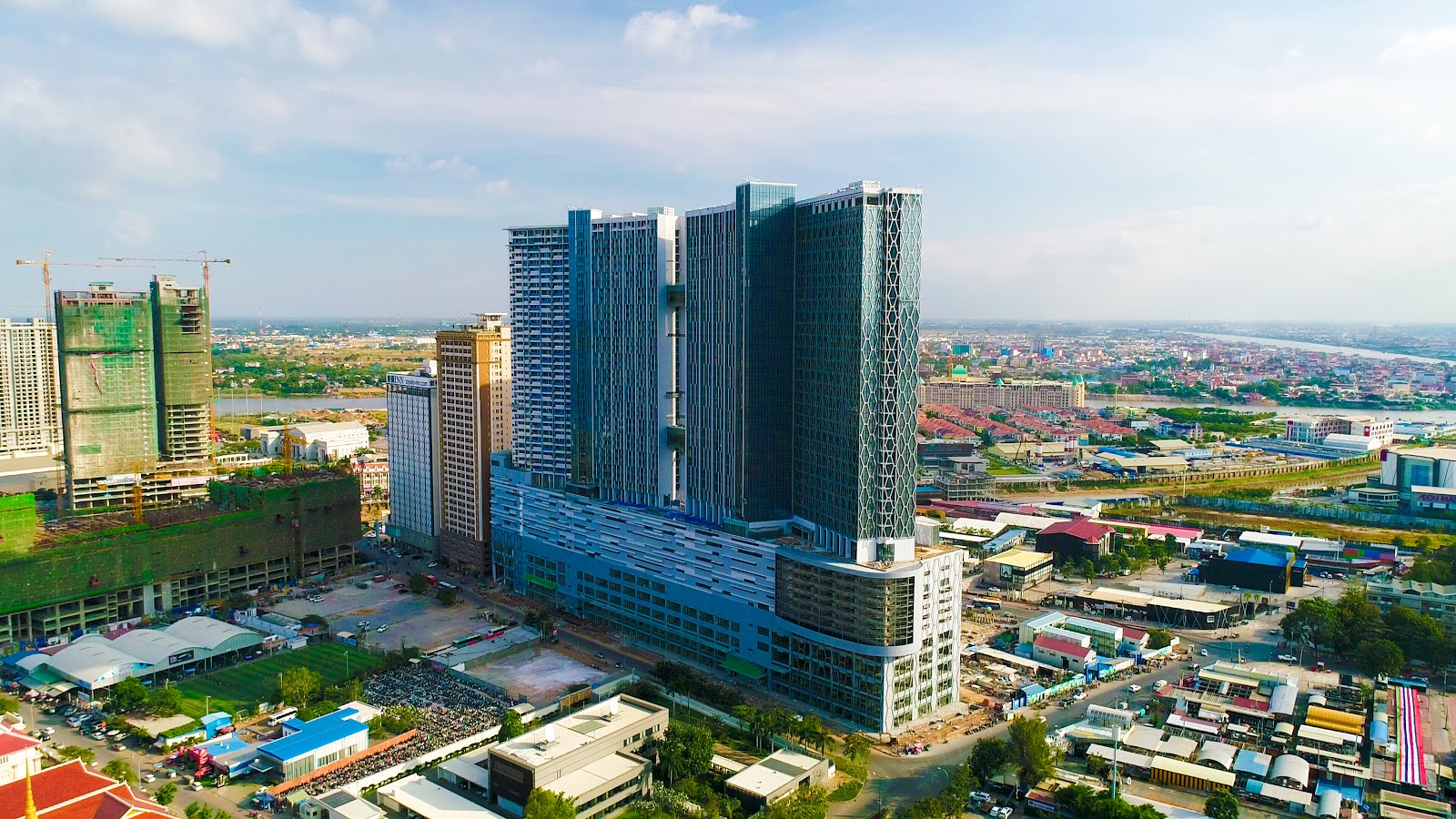 The rental sector is a prime contributor to the surge of Cambodia's real estate market. Despite COVID-19 stifling the usual international market, Phnom Penh's rental market has done relatively well in staving off any significant downward pressures on rental prices - a good sign of landlords across the Kingdom.
Key highlights for Phnom Penh rental market:
Median rental price for 3-bedroom apartments steadied at ~$2,000
Median rental price for 2-bedroom apartments steadied at ~$950
1-bedroom apartment median rental prices faced slight downward pressure of 3%; down to ~$620 to $600
Por Sen Chey, Sen Sok, and 7 Makara remain a good choice for lower-cost rentals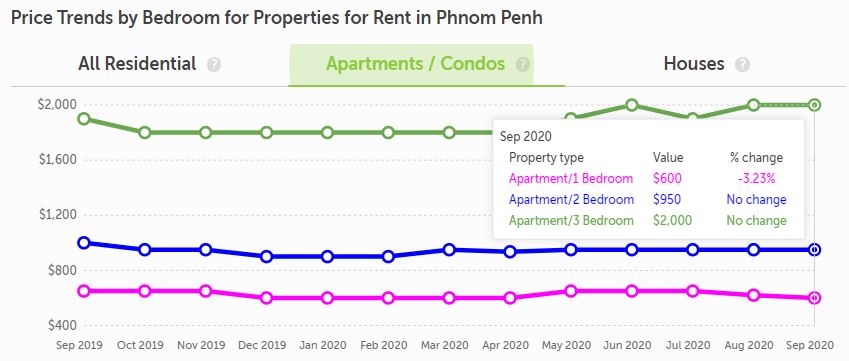 According to Real Estate Market Trends, median rental prices for 3-bedroom and 2-bedroom apartments remained steady at ~$2,000 and ~$950 respectively. While 1-bedroom apartments saw a slight decrease of 3% from ~$620 to ~$600 in median rental prices.
Real Estate Market Trends displays the median values of listed properties on Realestate.com.kh. Interested renters can still view property listings more suited for their budget/preferences in properties for rent in Phnom Penh list.
The Kingdom is currently seeing itself slowly come out of the economic downturn caused by the COVID-19 global pandemic. While not completely out of the woods yet, a semblance of international tourism is starting to trickle back in, incrementally adding to the potential renter market in the city.
Developers in the city, however, have adapted to the new reality set on by months of heavily restricted international travel. More projects have started shifting their focus towards the local market and their preference for mid-tier and affordable properties. Several new projects across the price spectrum are expected to see completion sometime in Q4 2020 and Q1 2021.
Phnom Penh's property market was initially uncertain in the early days of COVID-19. But as health authorities in the country implemented healthcare guidelines, the scare of the disease soon stabilized and more Cambodians are starting to look long-term once again, particularly in real estate. As a result, the city has seen shifts in prices and supply, presenting new opportunities for investors/buyers to take advantage of a market bound to bounce back.
Popular locations for affordable and mid-tier properties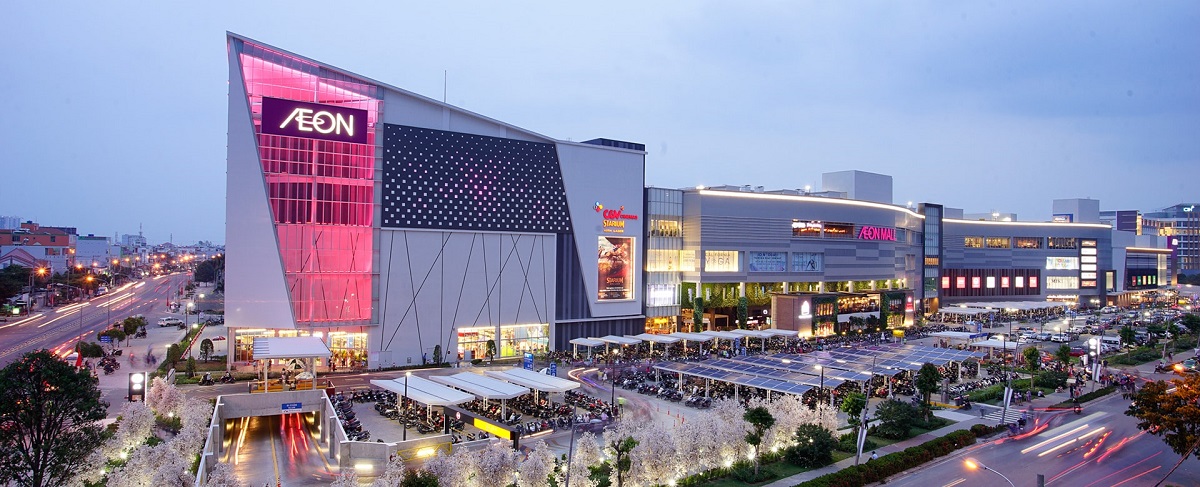 The districts of Por Sen Chey, Sen Sok, and 7 Makara remain popular choices for affordable and mid-tier rental properties. Por Sen Chey lies at the suburban areas of Phnom Penh. But this area is slowly seeing more commercial developments led on by continued borey developments in the districts.
Sen Sok and 7 Makara are closer to the city center with more identifiable city comforts. Expatriates and locals looking to live with urban conveniences nearby (such as the AEON Mall 2) can find plenty of good value rental properties here.
Real estate opportunities at the Year-End Property Sale 2020
The Year-End Property Sale 2020, organized by Realestate.com.kh, is featuring over 60 exhibitors, including Cambodia's top developments, all in one place. Starting from Nov 27-28, at the Premier Center Sen Sok, attendees can avail of exclusive discounts from top brands and properties for a limited time!
The event in the Premier Center Sen Sok will be accompanied by an online property sale, also starting on Nov 27. The Year-End Property Sale 2020 online will last until Dec 11 and will allow a wide range of buyers from across the world to view and purchase property at very attractive prices!
Get the best deals starting on Nov 27 by registering today!

Article by: