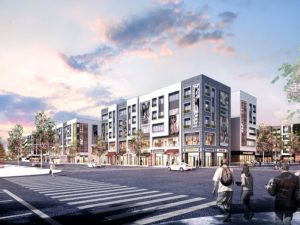 The Phnom Penh City Center (PPCC) is set to become Phnom Penh's first and only Central Business District, transferring Cambodia's rapidly developing capital into the city of the future. Strategically located at the heart of Phnom Penh, PPCC will be the choice destination for locals and expatriates where modern business, innovation and international-standard infrastructure will meet.
By 2035, the new Phnom Penh City Center district will be home to over 56,000 residents and more than 190,000 daily visitors.
CHECK OUT TWO EXCITING PROJECTS FROM PPCC FOR SALE ON REALESTATE.COM.KH NOW: 
QUALITY LIVING AT THE HEART OF THE CITY
Phnom Penh City Center's 111.6 hectares of open and futuristic urban district space will create opportunities for local and international businesses in the financial, retail, commercial, residential, hospitality, education, medical and entertainment sectors. Its public areas will feature the newest architectural buildings - with towers ranging from 20m to 150m - and will bring modern city conveniences into Cambodia, such as multiple entry points and international-standard traffic and drainage systems. The center's pedestrian green belt – sidewalks framed by lush greenery – will enable the community to enjoy leisure walks and hassle-free family days out at the 22,000 sqm central park, in addition to other recreational activities made available and accessible to all.
AN INTEGRATED TOWNSHIP
Guided by an environmentally sustainable approach, Phnom Penh City Center will enjoy a truly integrated township based on its strong, forward looking and consistent master plan. As an integrated township - unlike existing developments in Cambodia - the center is focused on setting up comprehensive infrastructure systems, which includes the deployment of an underground cabling system that will house all utility services away from the public eye, and yet systematically planned to ensure hassle free maintenance. A comprehensive drainage system is also being developed to mitigate flooding in the future. Accessibility is another key feature of the site. Set to ease the perennial traffic congestion and flooding issues Cambodia's capital continues to face, the Phnom Penh City Center will be linked to the wider city through eight access points, resulting in a more fluid inner city system. Construction of permanent roads and infrastructure have already started and the first phase of the project is scheduled for completion in 2017, with the second phase scheduled in 2019. Last but not least, Phnom Penh City Center is strategically situated opposite the municipality and surrounded by city government departments, including close proximity to the Vattanac Capital Tower, Central Market, French Embassy and Calmette Hospital.
CHECK OUT TWO EXCITING PROJECTS FROM PPCC FOR SALE ON REALESTATE.COM.KH NOW: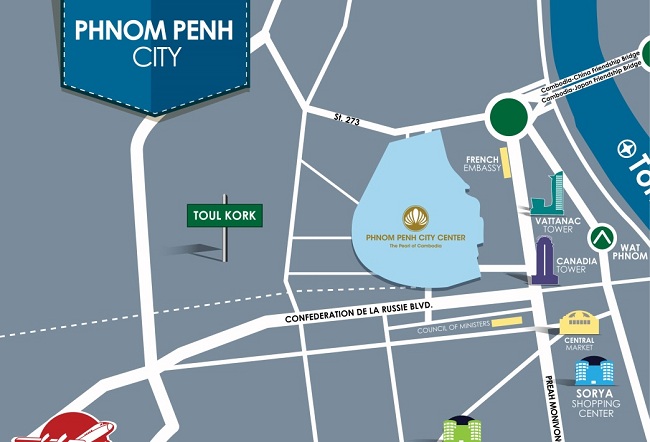 Adopting a Sustainable Approach to Job Creation
Since 2014, the Phnom Penh City Center has proactively adopted an innovative approach to community engagement and empowerment, recognizing the importance of inclusivity and giving back to the community. Designed to benefit the community as a whole, the project will boost onsite, long-term job creation by engaging with vocational training institutions, therefore pioneering inclusive development and sustainability in Cambodia and the ASEAN region.
Upcoming Developments
Retail Office Versatile Office (ROVO)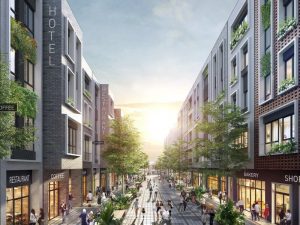 Combining inspirational architecture and functionality,
the EDGE
offers entrepreneurs and business owners alike an innovative, convenient and flexible business environment. All ROVO units are designed with flexibility in mind, providing space for businesses to be set up according to their preferences. A café, a restaurant, a start-up office, a bank, a boutique hotel, a meeting room or even a music studio, the option is limitless    
Residence 90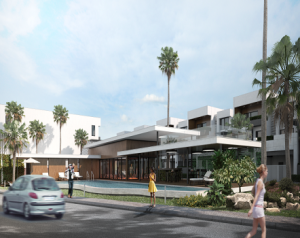 Residence 90
is an exclusive gated development, offering the perfect combination of tranquility and security with urban convenience. Inspired by European architectural models with individual lush landscaping, spacious driveways, private driveway and security features. Located right in the heart of city. Perfect for the modern family.
CHECK OUT TWO EXCITING PROJECTS FROM PPCC FOR SALE ON REALESTATE.COM.KH NOW: