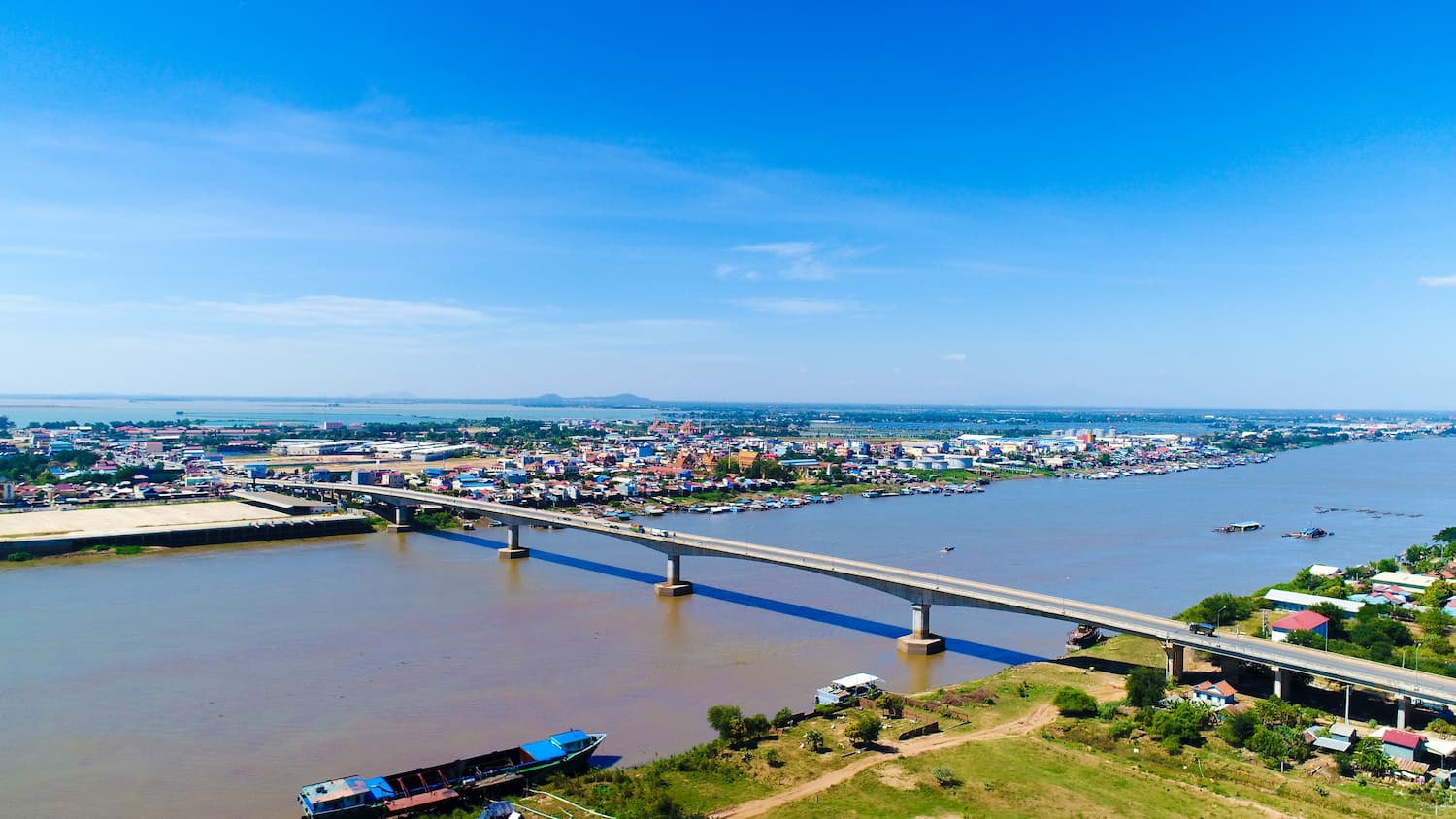 Phnom Penh's outer districts are coming into form as suburban hubs in Cambodia's largest city. Supplied.
The development of Phnom Penh's suburbs has been an ongoing endeavour for the city's urban planners, developers and other investors long before the pandemic. Prices in the city centre and adjacent districts have risen steadily over the past half-decade, only seeing a slowdown during the height of COVID-19.
But as Cambodia now leads most of its neighbours in terms of its population vaccinated, international tourists have started flying in and daily life is returning to as close as it can to pre-pandemic activity, attention is once again returning to the suburbs of the Cambodian capital.
Realestate.com.kh, Cambodia's largest real estate classifieds portal, observed that median sale prices for condominiums in the suburban districts of Chroy Changvar, Por Sen Chey, and Meanchey are relatively lower than other outer districts coming out of the pandemic.
Chroy Changvar, for example, has been a hotbed of new developments and is often shortlisted for suburban living. According to Realestate.com.kh's Market Trends, the median price for condos in the district hovers around $100,000 as of early 2022. For that price point, buyers can get a 2-bedroom unit with over 90 sqm of space in some projects in Chroy Changvar with a few thousand dollars left.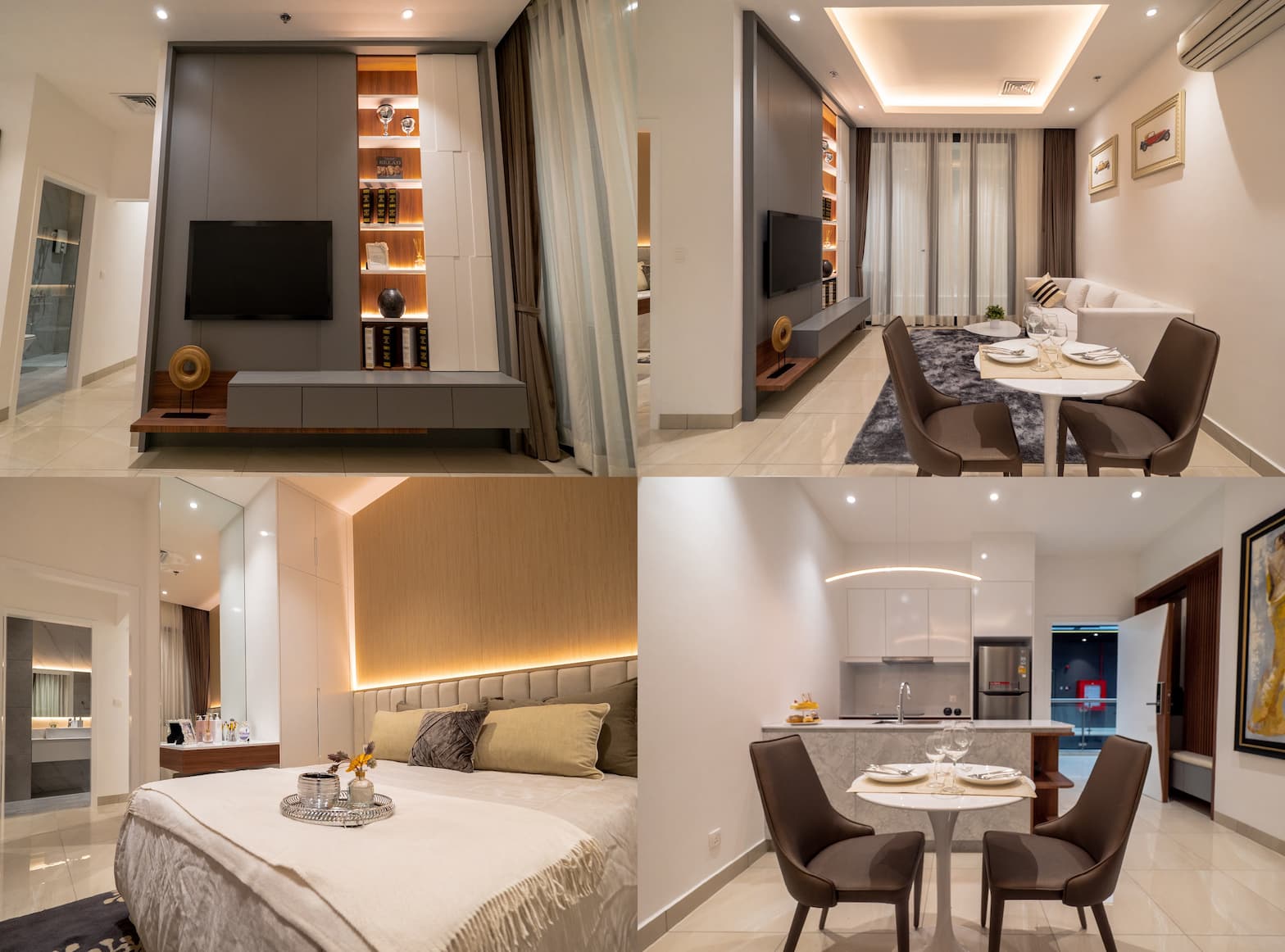 Western-style condominiums are becoming more common in Phnom Penh's property selection. Supplied.
A few notable projects in the district include the massive WorldBridge Sport Village (WBSV), the first-ever sports village in Cambodia and the venue of the upcoming SEA Games 2023 and ASEAN Para Games 2023. The WorldBridge Sport Village is adjacent to the newly finished Morodok Techo National Stadium and its sports facilities, making it an ideal choice for homebuyers looking for an active lifestyle.
On the southern end of Chroy Changvar, near the district's roundabout, is where the Peninsula Private Residences is located. The Peninsula Private Residences is a multi-awarded development having won the Best Interior Design and Best Architectural Design awards back in 2019 and consequently put Chroy Changvar back on the map.
Other notable projects in the district include Morgan EnMaison, Wealth Mansion, La Vista One and Mekong View Tower 6.
The airport district of Por Sen Chey has also been at the sights of many property developers and buyers. Located west of Phnom Penh's downtown, the Por Sen Chey area is where the Phnom Penh International Airport is located and serves as a home to over 200,000 residents or 10% of the capital city's population.
While Por Sen Chey is more known for its shophouses and other landed properties, there have been condominium/apartments available new or for resale in the district. According to Realestate.com.kh, as of early 2022, the median sale price for condominium units in the district is around $90,000 for a 2-bedroom unit, making it a choice for residents looking to live on the western side of Phnom Penh.
Then there is the Meanchey district. This district has been featured on previous editions of Realestate.com.kh's market insights for its vast lands, large population and overall potential for residential and commercial development. As of early 2022, median sale prices for condos in the district is around $115,000, having picked up over the years since the completion of the Hun Sen Boulevard, development of several high-profile boreys, construction of the new airport in Kandal and the groundbreaking of AEON Mall 3, touted to be the biggest mall in the Kingdom when it opens sometime in 2023.
Phnom Penh's outward expansion will likely continue apace as local demand for suburban homes increases. Developers are now racing to meet this demand as the Ministry of Economy and Finance (MEF) announced earlier in 2022 that almost 4,000 projects, amounting to over $10.35 billion USD were approved in the first 11 months of 2021; 90% of which are classified as residential projects.
Article by: