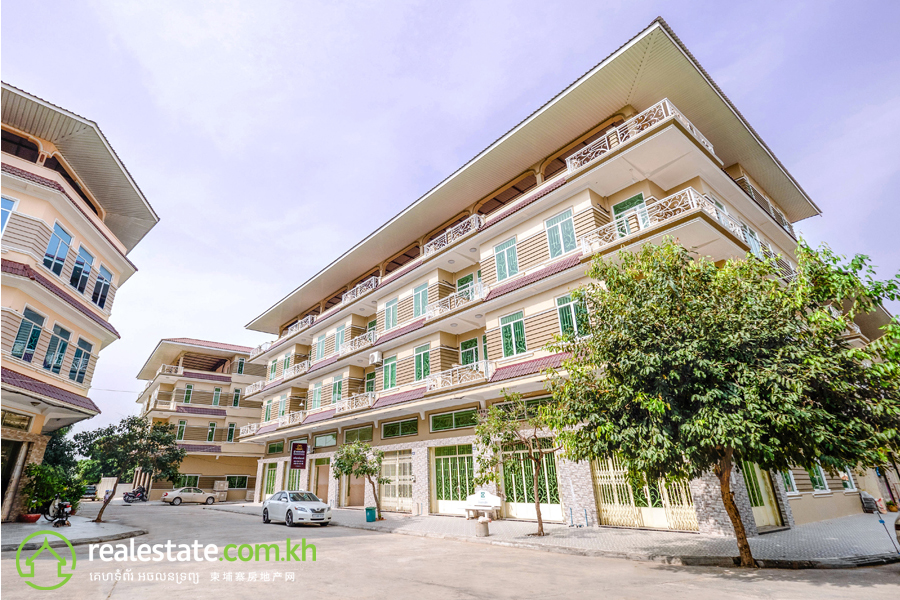 On 26th February, Prime Minister Hun Sen announced the exemption of the 4 percent stamp duty on residential properties valued less than $70k amid the global crisis caused by coronavirus outbreak.
This exemption that will last until January next was announced by the premier during his speech at the inauguration of National Road 58, a 174-kilometre road connecting Poipet city in Banteay Meanchey province to Oddar Meanchey province's Samrong city.
"In the time that the world economy is being disrupted by the coronavirus, Prime Minister Hun Sen reiterated today to everyone throughout the country that if you buy homes, condos and boreys valued lower than $70k the stamp tax duty is not required," read a Wednesday post on the premier's official Facebook page.
According to a report by Khmer Times, real estate professionals have welcomed the move and said it will help reduce risks posed to Cambodia's real estate sector by the coronavirus.
James Hodge, the director of CBRE Cambodia also welcomed the government's initiative and said while supporting the first-time home-buyers, the move also helps protect the affordable housing sector from external threats.
"It's positive. It's a great way to support first-time buyers and those looking for affordable houses. It is a very progressive policy that targets an up and coming and very relevant sector that benefits a wide range of local people," he said.
"This initiative from the Cambodian Government should help to add strength and confidence to the affordable segment of the market, insulating it somewhat from current external threats," he added.
Realestate.com.kh is proud to bring back Cambodia's biggest Property & Lifestyle Market Expo which will be held on 7th and 8th August at Koh Pich Exhibition Center.
Booth sales and sponsorships for Home & Lifestyle Expo 2020 are open. 
For more information, please contact:  
Nin Kang (Khmer/Chinese)
+855 78 637 323
+855 93 552 305
nin.kang@realestate.com.kh
Tyler Stuart (English)
+855 12 599 699
+855 81 599 669
tyler.stuart@realestate.com.kh

Article by: