Taking place this weekend, Realestate.com.kh is all set to host the Home & Lifestyle EXPO 2023 at the Koh Pich Exhibition Center. The event will bring together over 100 exhibitors, ranging from real estate projects, trust companies, agents and other property-related companies providing attendees with exclusive insights into the property market in Cambodia.
Since its inception in 2017, Steff Khiem, the Events Manager at Realestate.com.kh, highlights the evolution of the property showcase. "With each edition, our goal has been to introduce new attractions and exhibitors, all geared towards enhancing the attendee experience. In addition to showcasing ongoing developments in the market, this year we have expanded our focus on the property market by including resale properties at great prices, marking the first instance of such offerings being included."
According to Realestate.com.kh site data, the count of properties listed for sale below their market value has surged by 15% on Realestate.com.kh in the past half-year. This points towards homeowners being eager to achieve swift sales within the current market setting. This situation presents an advantageous prospect for cashed-up buyers to secure purchases at favourable prices.
Furthermore, a recent report released by Realestate.com.kh highlights a substantial adjustment in the pricing of off-plan condominiums that have occurred when contrasting 2019 prices with the present day. The report notes that the average price per square meter for off-plan condominiums has decreased from $2,800 to $2,000 / sq.m. This market adjustment has reignited off-plan condominium sales and led to robust sales rates for new condominium project launches, with particular reference to new launches from developers who have established and proven track records.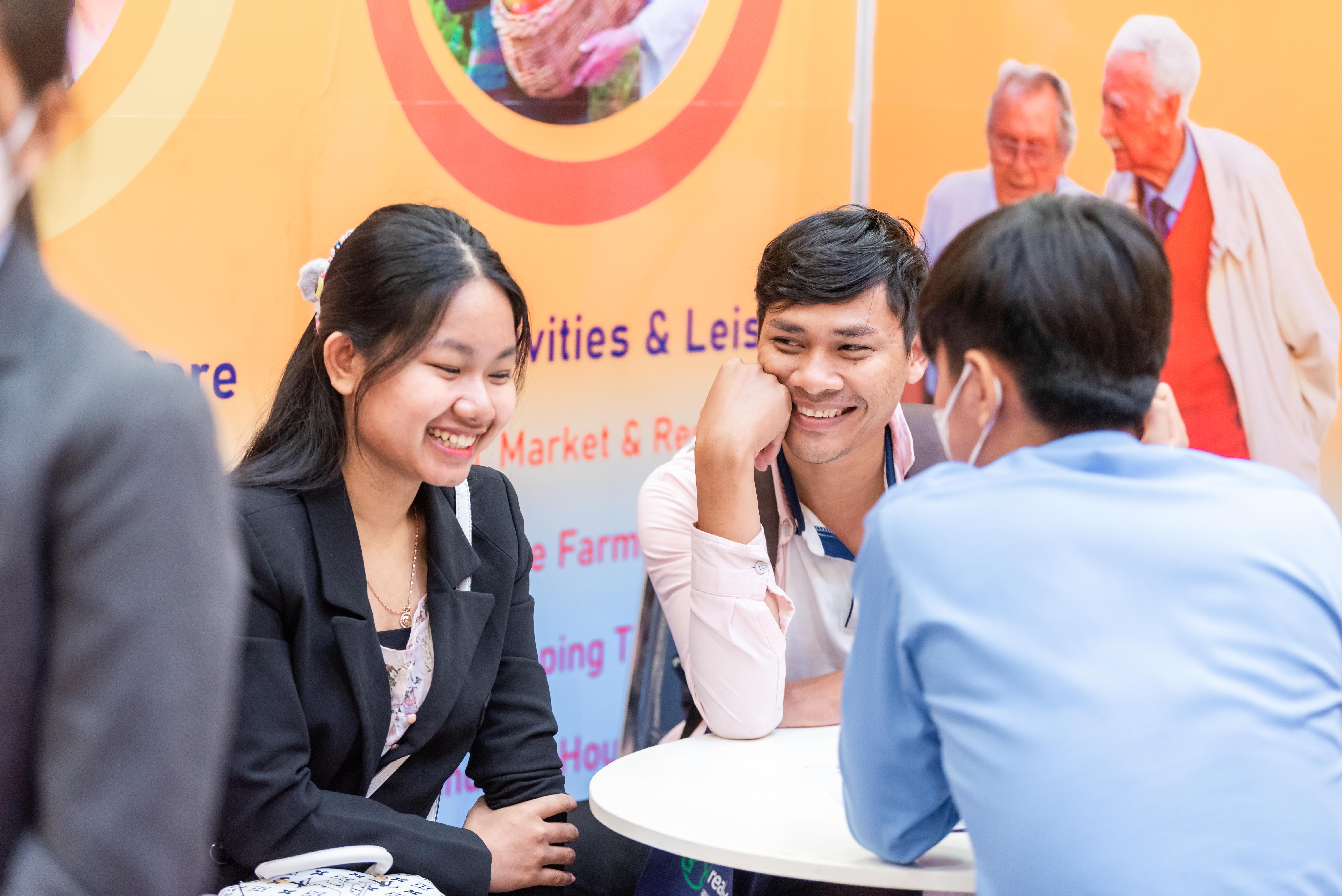 As the Cambodian real estate sector develops, potential property buyers now possess greater access to information, resources, and comprehensive reports. Consequently, property seekers are better informed prior to making decisions regarding the acquisition of a residence or investment property. Among the prominent exhibitors joining the 'Home & Lifestyle Expo 2023, Urban Living Solutions (ULS) will be showcasing their latest projects during the event. Their latest campaign 'I OWN IT', focuses on investing wisely. Ty Chea, the Head of Sales of Urban Living Solution expressed enthusiasm for participating in the event, and also getting to meet the crowd stating, "Buyers are becoming more discerning and educated, having a chance to speak to them directly is a great opportunity for us to connect, and present the growing trend of community living in Cambodia.
Well-known for community-focused projects, Urban Living Solutions, will be showcasing the newly launched condominium ODOM Living, their low-rise property Rose Apple Square, and landed property Bakong Village respectively located in Phnom Penh and Siem Reap.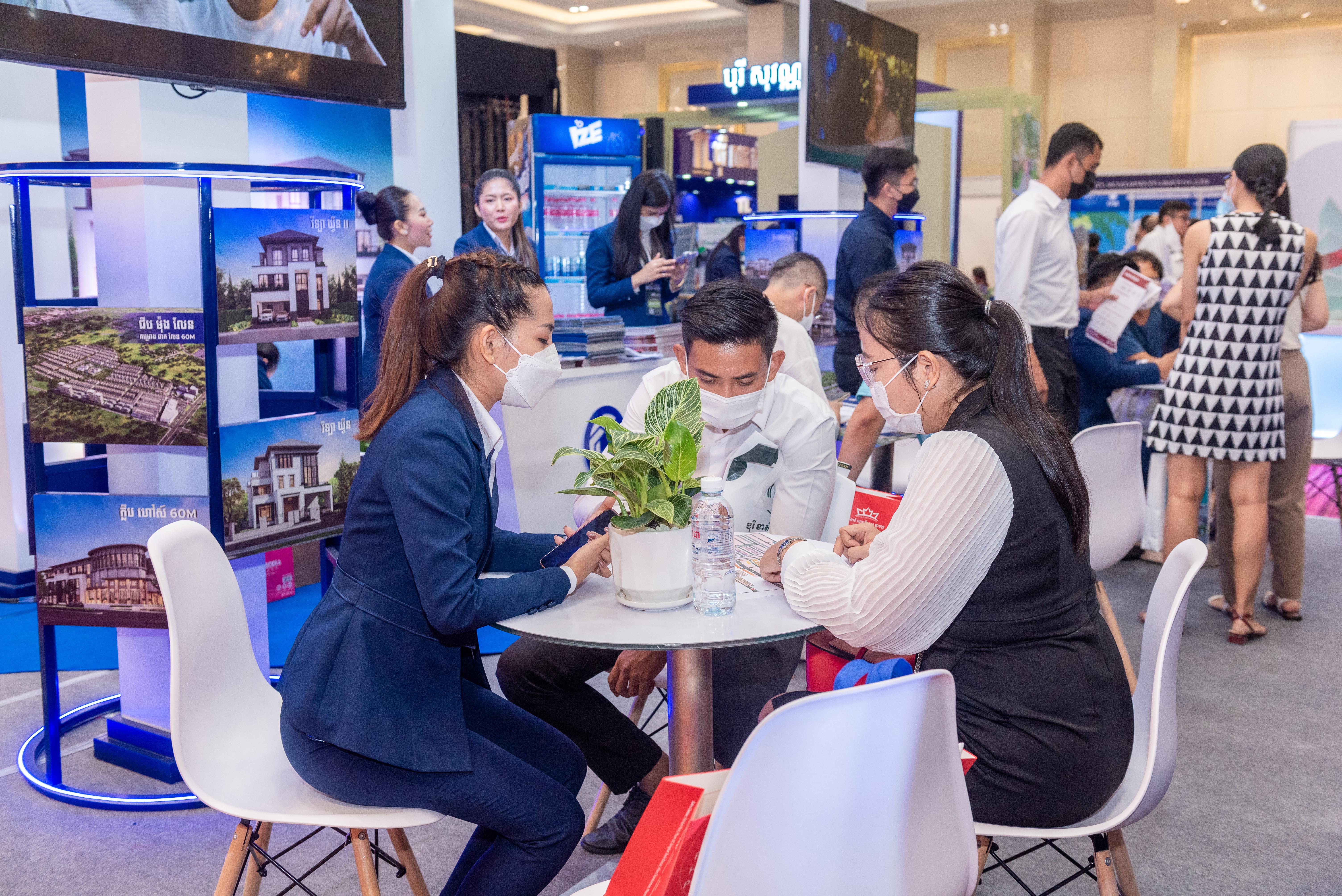 The market for landed properties will witness a strong representation from esteemed developers. Sokha Cheng (Kelly), the Sales and Marketing Director of Orkide Villa, mentioned, "Our association with this event dates back to 2017, and while it undoubtedly offers us a valuable platform to present our developments, it equally empowers attendees to explore reliable projects within the market." Furthermore, the event will feature the participation of various other property developers, in addition to Borey Peng Houth, Borey Willams, Borey Bosba, Borey Chankiri, Rose Marvel, and others.
In addition to the properties within the capital, the spotlight will extend to Sihanoukville during the event. The coastal city is a rapidly growing destination in Cambodia and abroad over the last four years. It is transforming into a key hub for trade, tourism and business, particularly with the emerging Bay of Lights, a mixed-use development project from the Prince Real Estate Group. Edward Lee, CEO of Prince Real Estate, expressed, "This expo provides us with a valuable platform to further promote Cambodia as a sought-after tourist destination and to invite multinational companies to enter the market." Furthermore, the real estate prospects beyond Phnom Penh offer a window into the advancement and growth taking place in other urban centres. Cambodia's ongoing development positioned itself as a prominent location for real estate investment in Southeast Asia.
Cambodia's Leading Boreys, Condos, Banks, Lifestyle & Corporate brands
The who's who of Cambodia's property market and ancillary services are already onboard with more coming as the EXPO 2023 on August 12 & 13 draw closer.
Major sponsors & key supporters include: IAAC Airport advertising, COGETEL (ONLINE), NHAM24, Legend Cinema, Wowee Advertising, Poma Media, Watch Empire, Provida Water, Cambodian Investment Management, B2B Cambodia, and Gold Zone Media.
Exhibitors include: Borey Peng Huoth: The Eco Collection, The Star Polaris 23 Condominium, PH Grand Hall, Orkide Development: Orkide The Botanic City, Orkide The Pochentong, Orkide The Royal Condominium, Prince Real Estate Group: Prince Central Plaza, Prince Happiness Plaza, One Tropica, Morgan Group: Morgan Tower, Morgan EnMaison, Morgan Champs-Elysees, Overseas Cambodian Investment Corporation (OCIC), RoseMarvel Property Development: Mean Chey Residences, Urban Living Solutions: Rose Apple Square, Odom, Bakong Village, Urbanland: Borey Chankiri, Borey Dragon Land 598, MSQM ZTH: Leedon Heights, Le Condé BKK1, Residence H Sen Sok, Creed Cambodia, Borey Bosba, Chroy Changva Satellite City, Borey Heng Heang, Borey New Hope, Tourism City, Borey Mongkul, KH Land, ABA Bank, Canadia Bank, Shinhan Bank, KB Daehan Bank, GAC Motor, ISUZU, Forthing, STMarket, ARISTO Developers, DeGrand Realty, Borey Mongkul, Upward Property, FazWaz Cambodia, Parc 21 Residence, eMedia Links, Simplex, Stronghold Trustee, Orkun Solutions, Hitachi Elevator, MOVE By LM CAR, DreamsTown and more.
Media partners include: Khmer Times, B2B Cambodia, AmCham, Cambodia Investment Review, Property Area Asia, Gold Zone Media, The Cambodia China Times, Enjoy Cambodia, Business Cambodia, FreshNews, Koh Santepheap Daily, Kampuchea Thmey Daily, ThmeyThmey, CNC, BTV, PNN, Hang Meas, CTV, TVK, CTN, Jianhua daily.