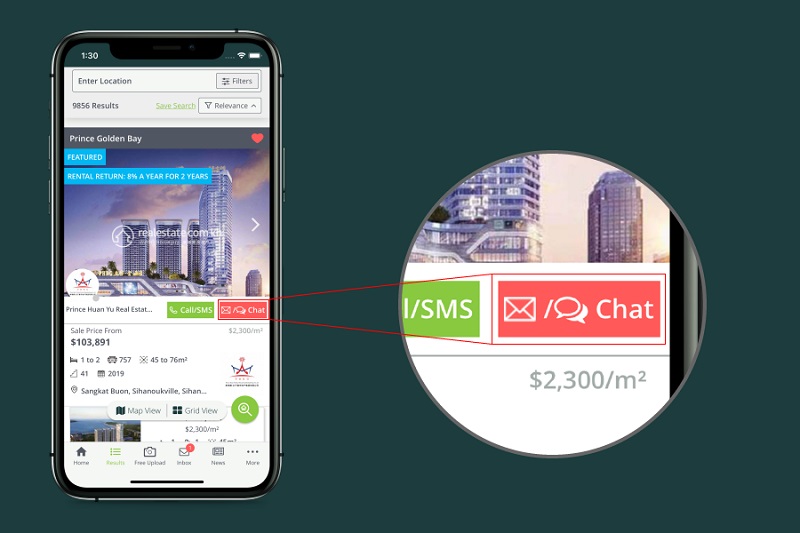 Since released by Realestate.com.kh in September last year, Direct Chat has significantly grown in popularity among property seekers looking to rent or buy properties in Cambodia according to Realestate.com.kh's data.

Direct Chat is available across the Realestate.com.kh's platforms including the website and mobile App. This new function allows property seekers to send messages or start a conversation directly and instantly with real estate agents or developers.
It is very user-friendly. It works just like other well-known messaging Apps including WeChat, Telegram and WhatsApp. It shows if an agent is online or has read the message. Better yet, it allows users to translate the message into their native languages.
Download the App here!
Click here to learn more about Direct Chat and other new features.
More property seekers turn to Direct Chat for inquiries
The data from Realestate.com.kh shows that on a daily basis, there are around 1000 active App users. On average, 180 out of1000 property seekers engaged with real estate agents via Direct Chat.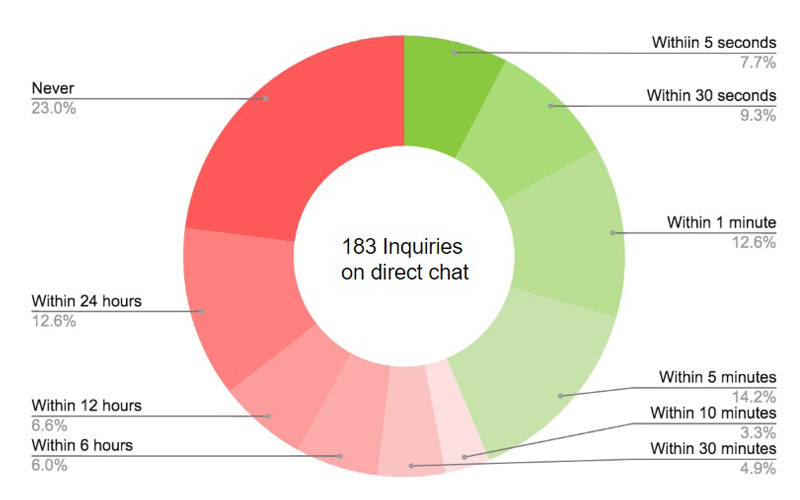 The data also show that those who chose Direct Chat as their preferred means of communication started 5 to 6 chats at a time which means they talked to 5 to 6 agents at a time. For day-to-day traffic, there are around 183 chats or conversations started by property seekers. However, only 141 of them were responded, which means 42 chats simply equals to 42 leads went unanswered.
Mr. Thomas O'Sullivan, the Realestate.com.kh CEO said the company encourages faster responses and award those who perform well by merely replying to messages quickly or in a timely manner by having their listings appear higher in the list compared to those who perform poorly.
"The most important stakeholders to Realestate.com.kh are the property seekers. We want to make sure that they receive the best experience using our platforms including the website, Realestate.com.kh and phone App," Mr. O'Sullivan said.
To do that, Realestate.com.kh has created a powerful artificial intelligence that takes into account the duration agents took to reply the live chat as well as the rating agents received from property seekers, which is exactly the same rating system on Grab and Uber, he said.
"Simply, if an agent has a good rating and fast response times on live chat, then their listings will appear higher on the list compared to those agents that have a lower rating and slower," he said.
Adding that, on the other hand, it will also help professionalise practices in Cambodian real estate sector.
"Part of being a professional agent is responding to leads and property seekers in a professional, timely manner," Mr. O'Sullivan added.
Stay up-to-date on the real estate industry in Cambodia and get real-time updates on real estate news as they happen. Download the Realestate.com.kh App now on both iOS and Android.

Article by: