Welcome to another real estate news recap, from Realestate.com.kh - your leader in property information! 
Keep up to date with market changes, and be an investor with FORESIGHT! 
The Peak by Oxley:
May 3 was a special day for Singapore-listed property group Oxley Holdings and its Cambodian partner Worldbridge Land as it marked the first day of construction for The Peak which follows the success of its predecessing project, The Bridge. Among the people who attended the groundbreaking were Singapore's ambassador to Cambodia Kevin Cheok and Cambodia's senior minister for land management, urban planning and construction, Chea Sophara. Vice-chairman of Kerry Group George Yeo were also in attendance.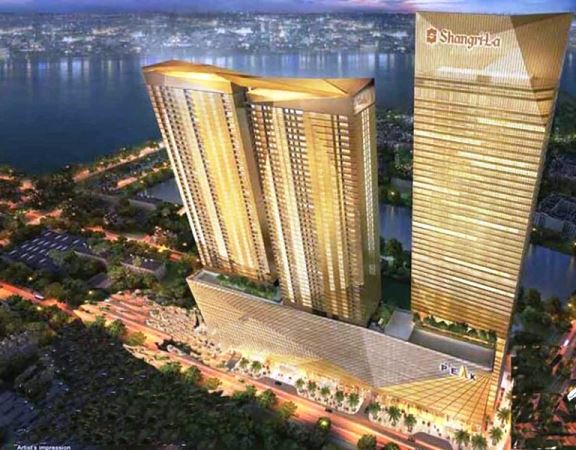 Young Game Changers:
Turnkey founder, Chim Sothea and architecture student Ly Suyi are making waves as they slowly make their mark in the Cambodian Architecture industry. Sothea hope to change the system by providing specialization in the field - as opposed to the old business practice of combining design and construction in one firm. Suyi, on the other hand has won four awards in drawing competitions; where she attributes the success to her grandmother teaching her how to draw so that she'd stop crying. The future of Cambodia's design and construction field is definitely something to look forward to with the addition of young geniuses like these.
NagaWorld Destruction:
NagaWorld in Phnom Penh has had its fair share of controversies, including a suspension due to a question of legality. So, it's nothing new when Minister Chea Sophara had ordered the destruction of an awning at NagaWorld this week which exceeded three meters into public property. The ministry hopes this would set an example for other developers who are planning to do the same. They are also hoping that this would instill respect for public land. So, if you're planning to construct something beyond your boundary, you might just follow suit with NagaWorld and lose more than you bargained for.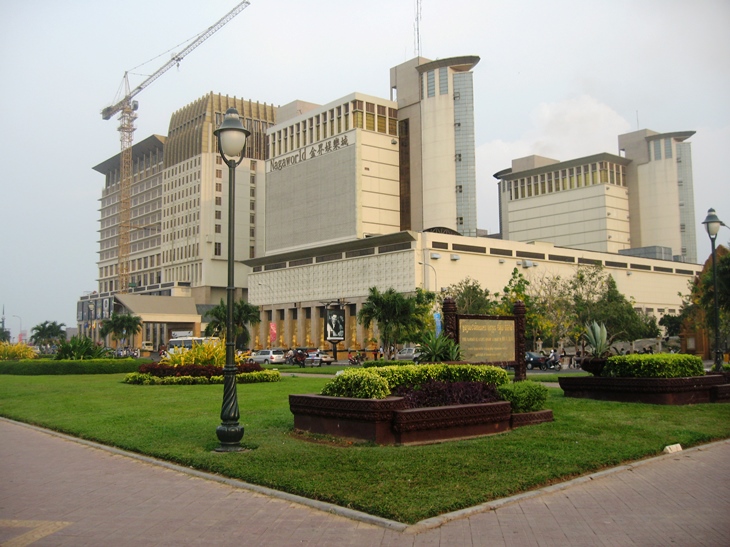 Cambodia's Patent Law:
Cambodia's Ministry of Industry and Handicraft, together with the Japan Patent Office (JPO), signed an agreement yesterday that would streamline facilitating patent grants as a means of getting protection in Cambodia. The agreement aims to mutually strengthen and protect trademarks in intellectual property, industrial designs, unity models and patents to further expand both Japan's and Cambodia's economy. This is good news for the design and even the construction industry.
Construction Investment Increase:
The first quarter of the Kingdom's investment in the construction sector in 2016 saw an increase of 267 per cent to $1.65 billion dollars from last year's $448 million. This is due largely to Cambodia's convenient investment laws. As evidence, deputy director general of the Ministry of Land Management, Lao Tip Seyha has confirmed that there are 473  construction projects that currently take up 3.7 million square meters of land.
Tourism is Booming:
Kong Sopheareak, director of the statistics and information department at the Ministry of Tourism, confirmed that along with the rise in investment in the first quarter of 2016, the tourist count had also increased by 2.6 per cent which totalled over 1.3 million. This means better opportunities for investments either from the tourists themselves or people who wish to take advantage of and create a business around the massive quantity of tourists.
Valuers Congress:
The 19
th
ASEAN Valuers Association Congress will be held in Cambodia on May 4 to May 7, 2016. This will be the first time the Kingdom will host the event and it hopes that with the visit of international movers and shakers who are part of AVA, it will conclude with an alignment to its theme which is One ASEAN, One Valuation Standard. Besides coming to terms with a single standard, this is also a great opportunity to showcase the wonderful investment opportunities Cambodia can share to the world.