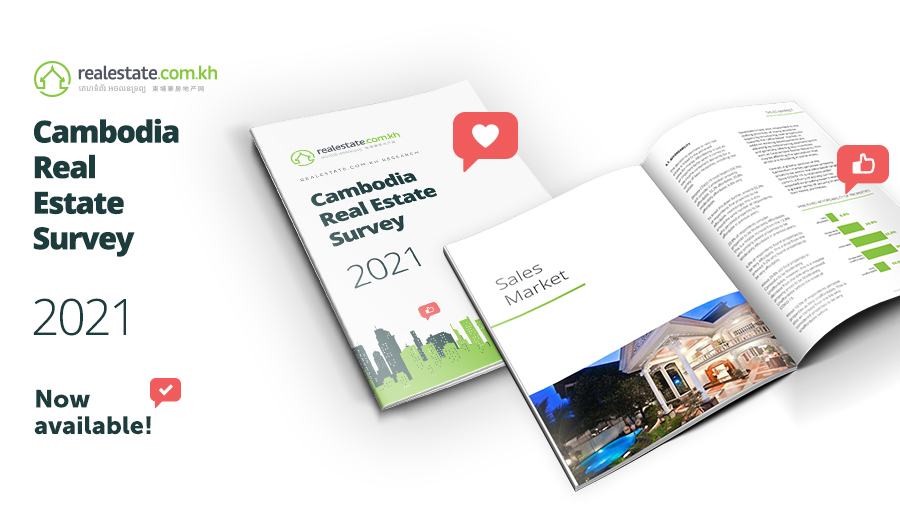 Cambodia's property market has progressed far and quickly over the past decade, appearing unstoppable to many onlookers. But as the COVID-19 pandemic spread, the country's property market slowed due to restrictions on international travel and disruptions on global supply chains. Leading many to wonder: "What is Cambodia's real estate market like during COVID-19?"
Realestate.com.kh, the largest real estate classifieds portal in Cambodia, endeavours to give the larger industry a glimpse of the state of the market and the sentiments of buyers and sellers within the contemporary context.
It is a well-known fact much of the new developments, prior to COVID-19, were geared towards foreign investors and local middle-upper classes. But as the global pandemic struck, this market largely fell off. Today, stakeholders in Cambodia's property market have shifted their focus towards the wider local Cambodian market, requiring both developers and agencies to quickly shift their strategies and offerings to a market with a different set of priorities and budgets.
The Real Estate Survey 2021 will additionally give readers a glimpse of how the property market performed over the past year. Much of the property market was able to weather the economic headwind caused by the global pandemic and the Real Estate Survey 2021 offers readers key points that played a vital role in keeping the market afloat during the global pandemic.
Much of what has transpired in the Kingdom's property market revolves around the outbreak of COVID-19. As such, the Real Estate Survey 2021 discusses the market's response to the outbreak, the state of the sales and rental market over the past year, commercial property demand, buyer perceptions of the different properties available in Cambodia, and projections of the sector's short-to-medium future.
The Real Estate Survey 2021 is part of Realestate.com.kh's long-term goal of contributing to the growth of the Kingdom's economy and gradually improving the standard of living for the Khmer people. The Real Estate Survey 2021 will be published digitally and will be made available for FREE.
The Real Estate Survey 2021 is available for