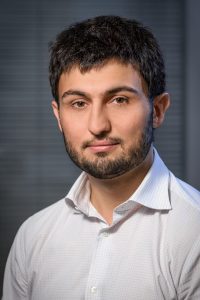 Realestate.com.kh caught up with Mr George Kachmazov, founder and managing partner of Tranio.com, an online overseas property start-up. Kachmazov is a respected real estate and investment expert, as well as a keynote speaker at many national and international property conferences, and regularly contributes to print and online media with insight on real estate trends and advice for first-time investors.
We know there is a large population of Russians in Cambodia. Are Russian's interested in the Cambodian property market now? If not yet, what might be attractive about Cambodia for property investment for Russian buyers?
It's true that there are many Russians who spend winter seasons in Southern Asian countries, including Cambodia, Thailand and Vietnam. Many of them rent out their Russian apartments and rent homes in Asia. We have had enquiries for apartments and townhouses in Sihanoukville in 2013–2014, but demand on Cambodian real estate is very low compared to other countries.
There are several things that might be attractive about Cambodian property: low taxes, low prices, relaxed lifestyle, friendly people, new experiences.
There are Russians who see drawbacks, though: lower market transparency (compared to Europe) and Cambodian property ownership restrictions for foreigners (they are not allowed to own land).
What other ASEAN regional countries are attracting attention from Russians?
We see interest in Thailand and Vietnam.
In the whole, ASEAN countries are more popular among far-eastern residents of Russia because of the distances. For example, our research shows that people from the Vladivostok region (east of Russia) are three times more interested in Thai property than Muscovites who prefer to buy property and spend holidays mainly in Europe because it's closer.
How can a Cambodian property seller make their property more attractive to potential Russian buyers? what features are they particularly interested in? what terms of sale etc?
Be trustworthy and convincing. Russians are often skeptical and ask for substantial facts and proofs. They tend to be in doubt: "Why should I work with this seller? Should I purchase this property or wait until I find something better?" This often results in prolonged or delayed transactions. Also a Cambodian property seller needs to be open and transparent, because Russians are afraid of scams.

If you sell residential property for buyer's own use, sell lifestyle and emphasise aspirational features of a property and location. Unlike many Westerners, Russian buyers tend to buy more on emotion and less on price. As for features, Russian lifestyle buyers prefer houses and apartments in a close proximity to beaches, and sea view may be demanded.

Do support and advice at all stages.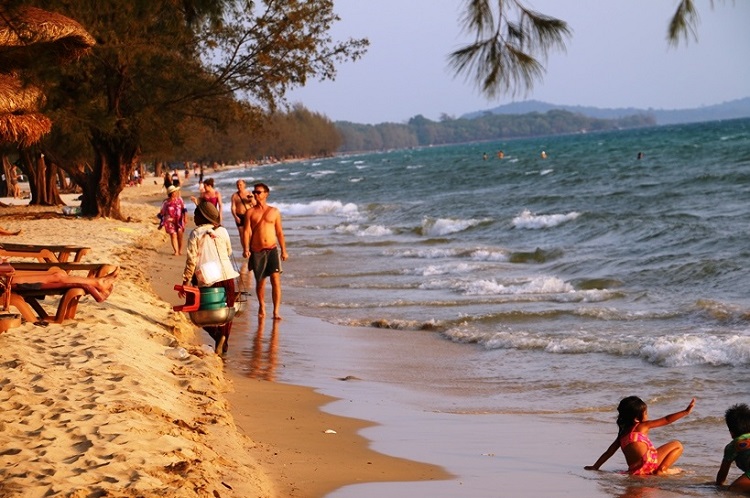 What are the most popular locations for Russian investing overseas?
Judging by the number of enquiries on
Tranio.com
in Q1 2016, the most popular countries are Spain, Germany, Italy, Montenegro, Czech Republic, Finland, Austria, Hungary, France and Slovenia. Spain has maintained absolute leadership during the last several years, and buyers stay attracted by relatively cheap property (prices dropped by 40% in seven years), sea and warm climate. Germany, strongly placed as number two, is preferred by those of our clients who want to invest in rental real estate, diversify investment and protect capital from Russian risks.
What type of properties are they Russians usually seeking abroad?
A big proportion of clients buy apartments by the sea for their own use – either to spend holidays overseas or to move permanently. This kind of buyers are active in Spain, Italy, Montenegro, France and Turkey. Since 2014, we are working closely with clients who want to invest in real estate rather than spend money on holiday villas and flats. This kind of buyers tend to purchase residential property to rent it out (according to our
research
conducted in 2015, 63% of respondents in commercial property market choose rental apartments). Mini-hotels are also popular (21% of respondents), as well as rental blocks of flats (16%).
What are some facts and figures on total outward investment in property by Russians?
Investment into overseas property was gaining in popularity since early 2000s. 2012–2013 showed a considerable increase in the number of Russian-speaking clients. In many countries, including Spain, Bulgaria, Latvia, Turkey and Montenegro, Russians took leading positions in the residential property market. But after 2014, when the ruble had plummeted, investment volumes decreased dramatically. In 2012–2013 Russians invested in property overseas more than 400 thousand dollars every three months, and in 2014–2015 about half as much. According to the Russian Central Bank the volume of transfers was down 30% year-on-year, checking in at just 199 million dollars, compared to 281 million dollars in Q1 2015 and 484 million in Q1 2014.
Not only is the investment volume is shrinking, but so are buyer budgets. On the other hand, we have noticed a growing demand on investment property, particularly in terms of income-generating buy-to-let residential and commercial premises. Also our clients become more and more interested in development projects.
What are the key motivating factors for outward real estate investment for Russian buyers?
Five-six years ago, Russians were motivated by a "superplus" of money, they had enough liquidity to invest into seaside resort villas and enjoy European lifestyle. Between early 2014 and May 2016, the US dollar rose against the Russian ruble by over 80%. So, property overseas became much more expensive for people who earn income in rubles. The main motivations for Russian buyers now are extremely low mortgage rates in Europe and opportunities to invest money into safe, low-risk markets.
Why is online marketing so important for international property buyers?
According to National Association of Realtors of the US, three quarters of buyers start searching for property by looking at Internet listings. Word of mouth simply isn't enough, every real estate company has a website, and it's essential to promote it and raise its visibility in search engines so that potential buyers would be able to find it among thousands of other sites. Since 2014, we're promoting the English version of our website, Tranio.com. Today at least 5% of our audience are clients from Europe, Asia, America and the Middle East, and their share is constantly growing.
Tell us more about Tranio:
Tranio is an international real estate broker. We help our clients buy and rent property directly from foreign agencies and developers without extra charges and unnecessary intermediaries. We are not just a real estate website because we provide support and advice at all stages of selecting and buying a property, and we are not a traditional real estate agency either, because we have about 500 partners all around the world, and we do not favour any particular agency or developer at the expense of the others. Also we publish news and reports on property overseas and give an expert advice. In 2013–2016, we closed 500 deals.
How long has Tranio been around? What inspired it?
We've been on the market for six years. After my family had bought a second home in Croatia in 2010, I had an idea to create a real estate business. I saw potential in this segment, as there were many clients, a lot of interesting products, and low competition in Russia compared to the vast market capacity.
We started to design and develop the website in 2010, and launched the full working version in March 2011. At first, we planned to monetize the website the same way most real estate sites do — by selling advertising and paid listings. But very soon we disliked the idea because abundant advertising always makes a website less user-friendly and lowers its quality.
In 2012, we changed the mode of monetization and became a mix of Internet portal and real estate agency. We were selling second homes by the sea and helping people spend their money on lifestyle.
In 2014, we launched the English version of our website, started working with international clients and sell buy-to-let commercial property. The change in business strategy helped us not only survive the crisis but also rise sales volumes despite decreasing demand on real estate overseas.
As the crisis hit the Russian market in 2014–2015, we changed our strategy once more. We saw investors rising their yield expectations as yields were falling gradually in every European country due to high demand and relatively low construction volumes. We understood that the only way to earn money in today's market is to invest it into projects of added value, namely into redevelopment and renovation projects, and we started to offer them in 2016.
Our next goal is to create our own redevelopment project. We are planning to find investors, purchase a multifamily building in Spain, renovate it, create micro-apartments and sell them to end users who will either use units themselves or rent them out. At the same time, we will go on expanding the share of international property buyers in order to protect our business from Russian risks.
Some other articles George has recently contributed to: Five reasons why guaranteed high yields don't exist ; Russian crisis breeds a mature generation of property investors ; How property plays a role in balanced pension investments ; Buy-to-let investments in Germany are a boon for small budgets ; Risks: macro and micro pitfalls in property investment strategies ; Overseas Investors: Tricks To Financing Your Property Investment In Europe