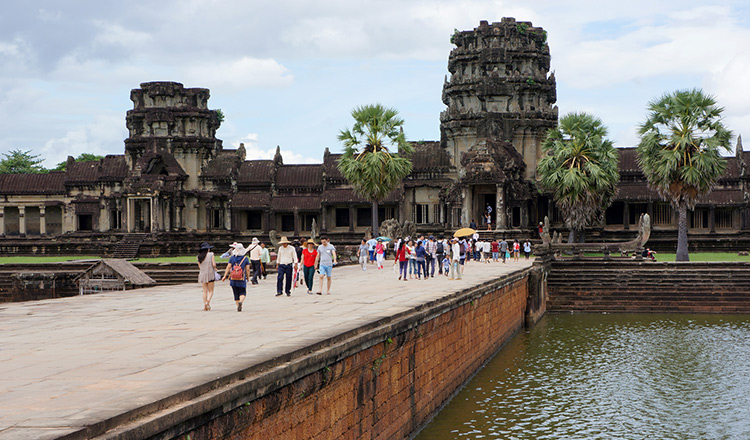 (The Angkor Wat bridge opened for the New Year. Photo courtesy of Apsara Authority)
Siem Reap is internationally known as a tourist destination for its ecotourism spots, thriving nightlife, and of course, the iconic Angkor Wat temple. These offerings, combined with the support of the hospitality sector, are the major economic drivers of the city.
But Siem Reap has recently seen a slowdown in tourist arrivals in 2019 compared to 2018. According to data from the Ministry of Tourism, visitors to Siem Reap dropped by 12.6% in the first 9 months of 2019 compared to the same period in 2018. 
Should this be a cause for alarm? Not at all, says Prime Minister Hun Sen on a report by Khmer Times. He stressed that the media should look at the total number of tourists coming into Cambodia which has been a result of the government's efforts to diversify the country's tourism offer away from just the Angkor Archeological Complex and the coast. He said that alternative tourism sites are now becoming more popular with international travelers, including Kampot, Kep, Koh Kong, Ratanakiri and Mondulkiri provinces.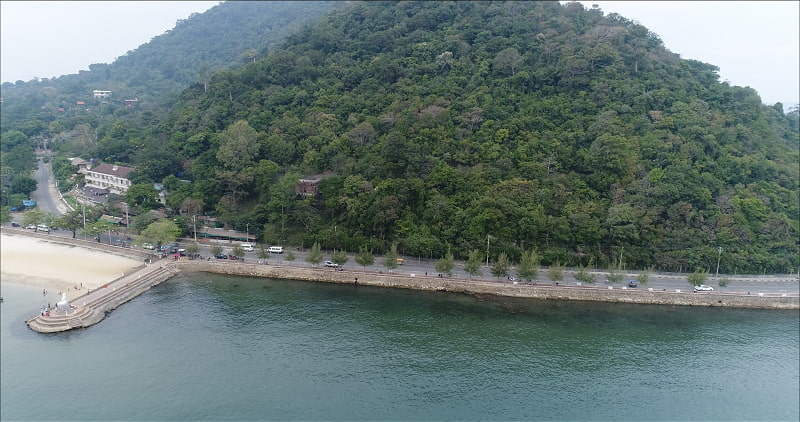 (An aerial view of a bay in Kep province. Realestate.com.kh)
Data from the same report of the Ministry of Tourism supports this claim. While it does indicate that tourists in Siem Reap dropped in the first 9 months of the year, arrivals in Phnom Penh and the coastal cities greatly offset the losses from Siem Reap. Tourist arrivals in Phnom Penh jumped from 2.4 million visitors to 3.1 million visitors (27% increase) by Q3 2019 compared to Q3 2018. While Sihanoukville saw a 40% jump from 650,000 tourists in Q3 2018 to 910,000 in Q3 2019.
It is worth noting that the overall increase in tourists is mainly fueled by the Chinese. Tourist arrivals from China make up almost 40% of all tourists to the Kingdom as of Q3 2019. As such, hotels, restaurants, and even apartment rentals are starting to see a shift towards the preference for high-end lodgings and services of this new tourist demographic.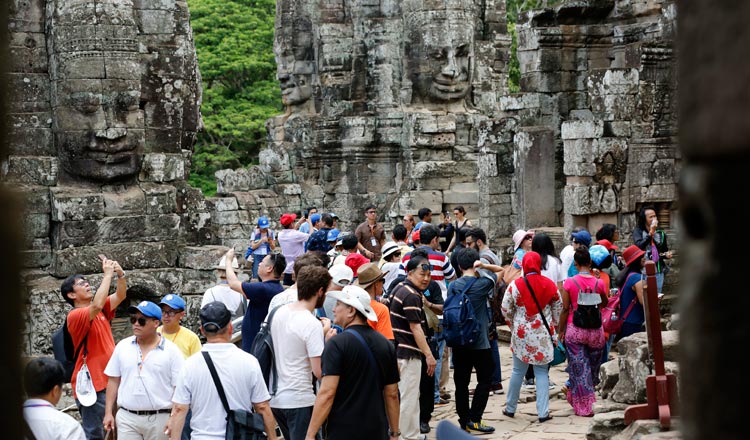 (Chinese tourists are a major source of tourism revenue for the Kingdom of Cambodia. Photo courtesy of Khem Sovannara from Khmer Times)
Beyond tourists and hoteliers, however, Siem Reap is diversifying its market offerings by attracting the attention of property developers. Knight Frank, an international real estate consultancy firm, suggests that Siem Reap is seeing an increase in investment activity through residential and retail space development.
Residential property developments in Siem Reap have been met with a positive response from the market. Knight Frank's Real Estate Highlights H1 2019 says that Borey developers in the city cite strong sales figures, with one reporting having sold out the initial phases of their project.
Several other developers have taken interest in Siem Reap's emerging taste for Boreys, namely Bakong Village, Vnom Empire, and Borey Royal Angkor Village. These developers already have their properties up for sale in Realestate.com.kh's Siem Reap Borey listings.
While Siem Reap does not have a lot of high-rise condominiums, it does have a healthy stock of apartments for rent available to both locals and foreigners looking to stay long-term. These apartments could range anywhere from USD $250 per month for studio type apartments to even USD $7,000 per month for entire 18-room apartments. Siem Reap has a huge market for rentals that accommodate different needs and wants.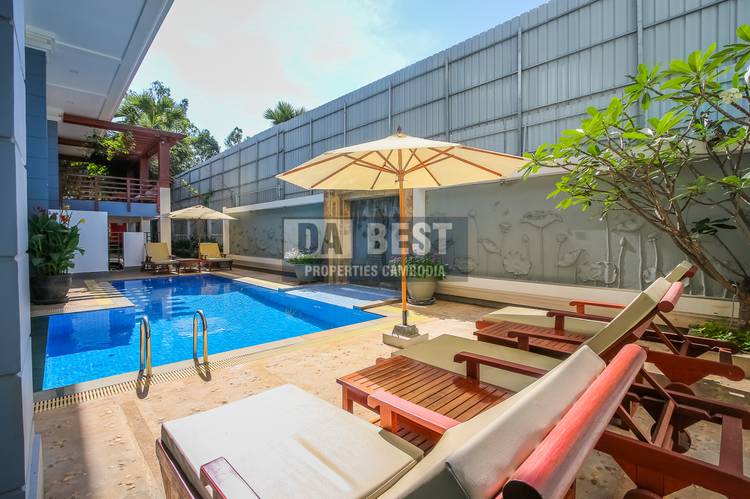 (A sample 1-bedroom apartment with a pool available for rent in Siem Reap. Supplied by Da Best Properties)
As more people are attracted to live in Siem Reap, it only follows that retail developers are close behind. While the retail space in the city is still largely dominated by shophouses and hawker stands, purpose-built malls have seen their share of the market increase over the past few years. Retail spaces currently have around 60,000 sqm of net leasable area (NLA) with Knight Frank projecting this to increase to 80,000 sqm NLA in 2020. This continuous growth of retail spaces has attracted international brands to Siem Reap such as Starbucks, Amazon Cafe, Dairy Queen, Tous Les Jours, Burger King, KFC, Makro, and Legend Cinema, to name a few.
Siem Reap's population has also increased from 900,000 in 2008 to a little over 1,000,000 residents, according to the General Population Census 2019. This growth in residents, coupled with Siem Reap's still impressive tourist figures of over 1.5 million per year will likely continue to attract more residential, retail, and even office spaces in the near future.
Stay up-to-date on the real estate industry in Cambodia and get real-time updates on real estate news as they happen. Download the Realestate.com.kh App now!

Article by: