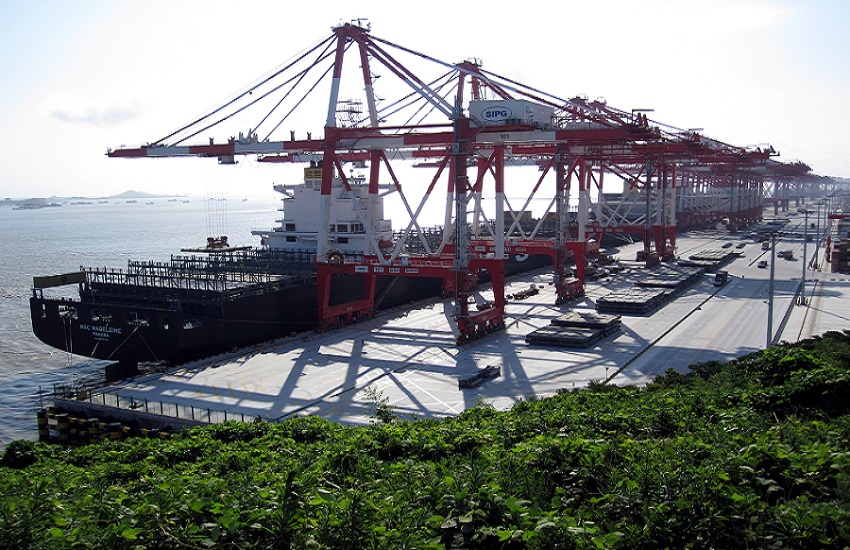 The Sihanoukville Special Economic Zone (SSEZ) is an overseas economic and trade cooperation zone made possible through the partnership of the Jiangsu Taihu Cambodia International Economic Cooperation Investment Co., Ltd and the Cambodia International Investment Development Group Co., Ltd.
The Sihanoukville Special Economic Zone is located 3 kilometers from the Sihanoukville airport and 12 kilometers from the Sihanoukville international deepwater port. It's also close to National Highway No. 4 and 210 kilometers away from capital city of Phnom Penh. Sihanoukville is the only international port city in Cambodia.
In an article by Koh Santepheap Daily released on October 24, 2016, Mr. Jack Chen
–
CEO of the Special Economic Zone of Sihanoukville
–
explained that the Sihanoukville Special Economic Zone is turning into a counterpart of China's Shenzhen City. It offers great potential for the development of the economy and the industry sector.
The SSEZ has a total area of 11.13 square kilometers. 5.28 square kilometers of this will be dedicated towards the leading industries in the SEZ such as textile and clothing, machinery and electronics, and light industry products.
Jack Chen continued to say that across eight years of development, the SSEZ had created an international industrial park that had absorbed investments from China, Japan, France, South Korea, and the European Union. Currently, the special economic zone holds 103 enterprises with 88 operating and employing over 16,000 thousand people.
Chen also said that "moving forward, the SSEZ will have a total of around 300 industries coming into the area and will have the manpower of about 200,000 employees.
Other than employment opportunities for residents of special economic zones, workers and students will also be trained to use the Chinese language for workers and students. There will be a school building fund for the Bet Trang commune. The special economic zone will also build a vocational training center to teach people in order to obtain greater integration to compete in the ASEAN platform. Moreover, the special economic zone will see the construction of a standard hospital  to provide health services for citizens and workers.  
President Xi Jinping of China during a recent state visit to Cambodia acknowledged the progress of the special economic zone in the Sihanoukville province. He also pointed out that the economic zone's model of cooperation between China and Cambodia started with the vision of infrastructure connection and cooperation within the strategic framework of "one belt, one road".  
The SSEZ will provide better opportunities and livelihood for locals. This project will significantly  benefit the whole country, Jack Chen said.
Read more about development in Sihanoukville province on Realestate.com.kh