Realise your long-awaited life of leisure and luxury with the Sky Villa; the latest prime property to rise in the heart of Phnom Penh.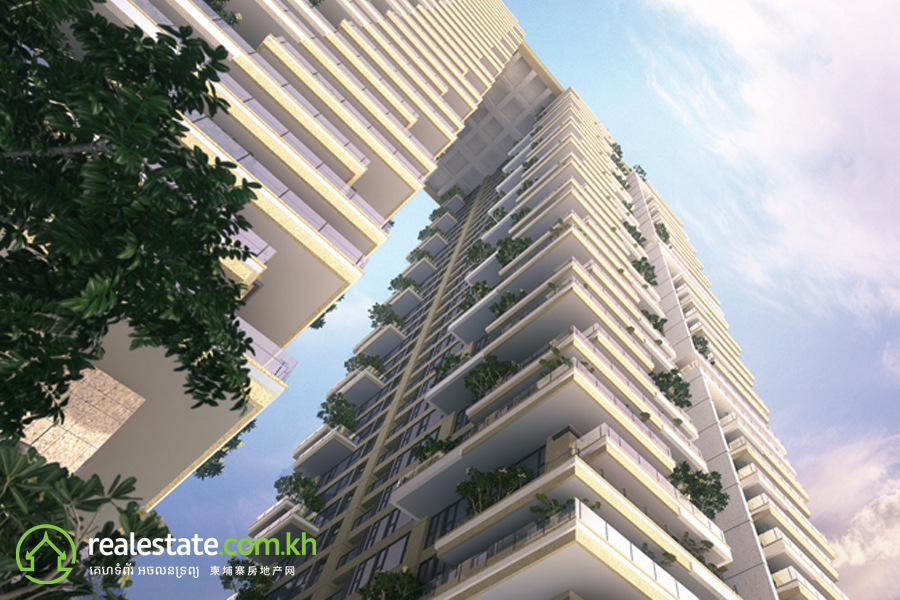 The twin-tower Sky Villa is the latest addition to Phnom Penh's thriving city center. Each tower stands tall with 35 storeys adjoined at the top 34th and 35th floors offering a variety of top-class amenities: an infinity pool, curated gardens, fitness centers, saunas & spas, gourmet restaurants, and an exclusive lounge: The Sky Villa Club, which grants residents a spectacular sky-high view of the city.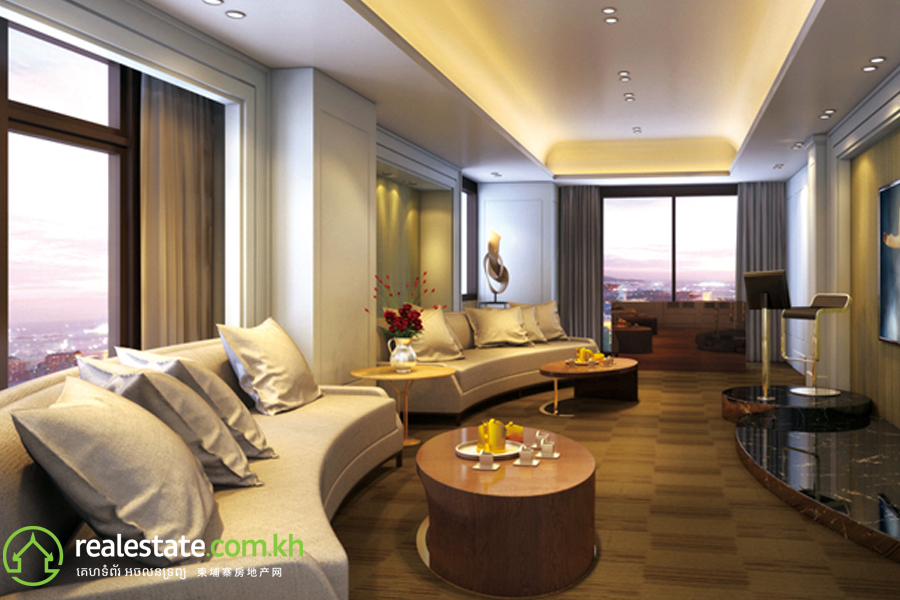 The Sky Villa residential condominium was designed by one of the renowned architects of the iconic Taipei 101, C.Y. Lee. With the best talents behind Sky Villas' design, every room from the Grand Lobby's reception, to the Mezzanine and up the hallways and into your bedroom - all become seamlessly reminiscent of the comforts and luxuries of home.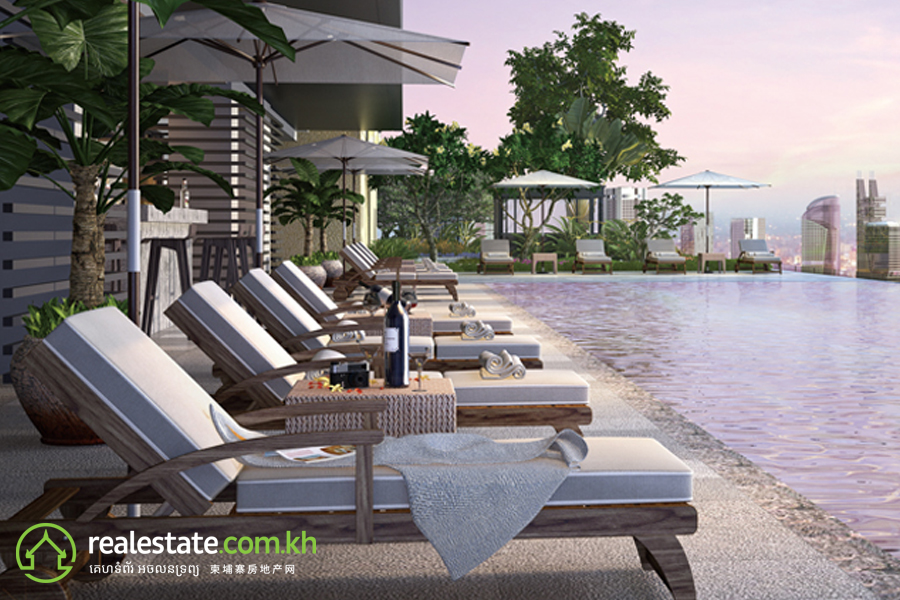 The Sky Villa offers a total of 256 units for sale. The units range from 270 to 500 sqm of living space, making them the biggest condos in Cambodia. These units were specifically designed for both personal and multi-generational living with luxurious leisure. Seniors, Millennials, and everyone in between can find a corner of the Sky Villa they can call their own.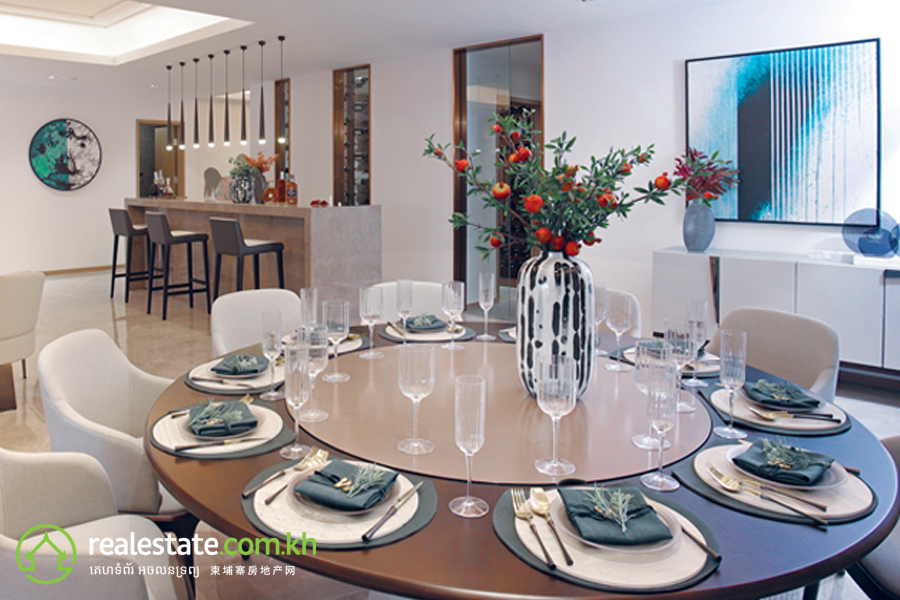 And much like any dream home; every need and every want are within reach. The Sky Villa sits along the Poland Republic Boulevard within the capital's busy Khan 7 Makara. Right at its doorstep is Cambodia's National Olympic Stadium and the Olympia Mall. The Sky Villa is also conveniently located at a midpoint between Phnom Penh's AEON Mall 1 and Central Mall, making your shopping decisions all a matter of which mall do you feel like going to today?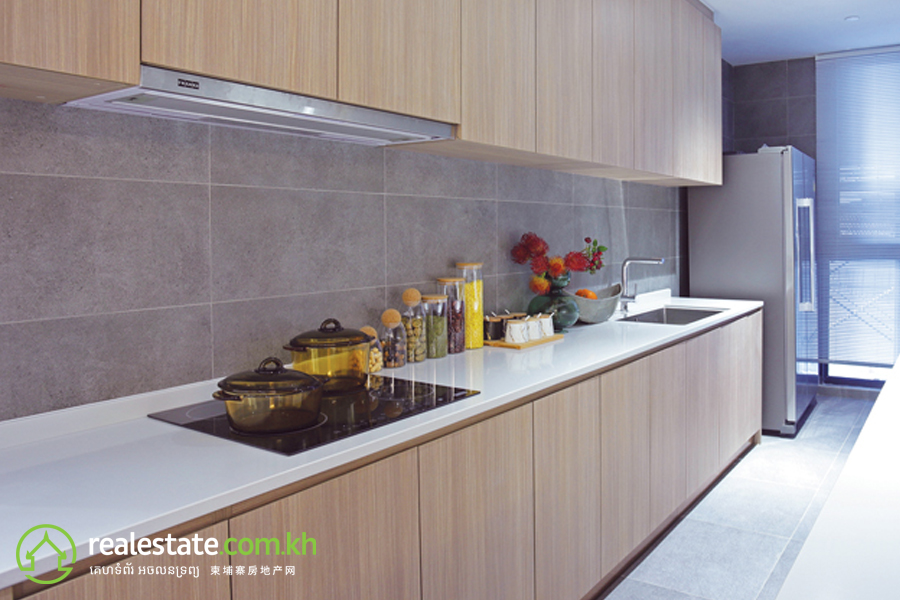 The Sky Villa's in-house services make it a genuine extension of a luxury lifestyle as its staff can assist you in making everyday life much easier. These include organizing transport, housekeeping & laundry, grocery shopping, secretarial services, events planning, and many more. Its 24/7 concierge can help give you inside knowledge of the surrounding area; granting you a more vibrant experience of Phnom Penh's many facets of business and entertainment.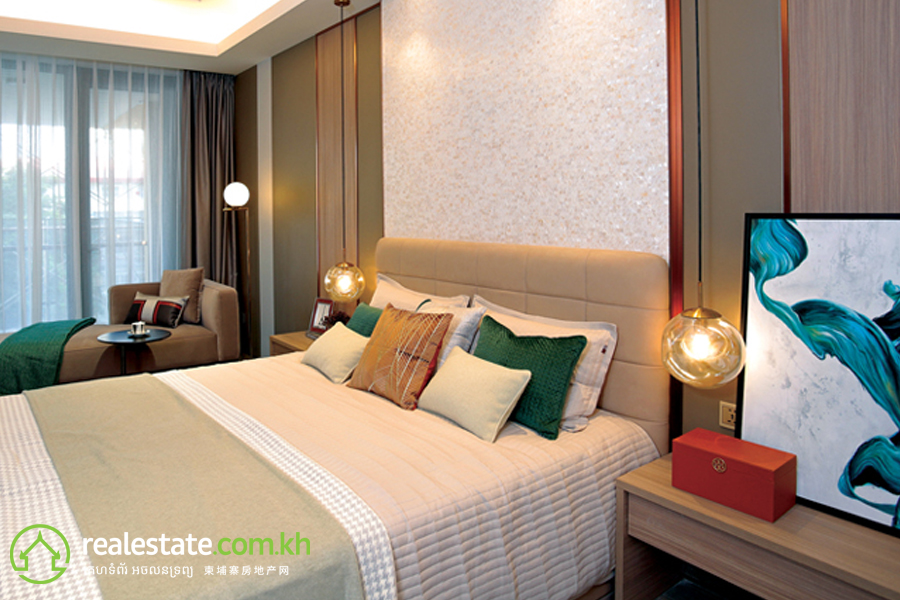 The Sky Villa takes the security of its residents as a major priority. Around-the-clock surveillance of CCTVs is strategically placed in both towers. Each unit is also outfitted with an electronic lockset to give you the peace of mind you deserve.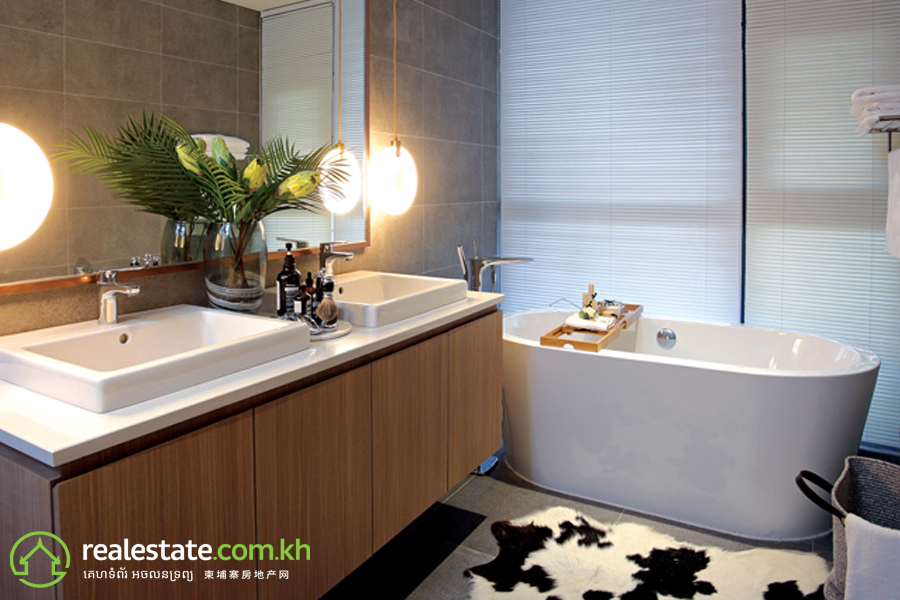 Take a peek of the life you can have in Sky Villa's luxury units. Experience walking from its entrance to its gorgeous lounge area, its elegant living room, and its charming bedrooms at your own leisure through a 360 virtual tour:
The Sky Villa is a joint-venture between GreatView Investment Pte Ltd., and MCC Land Singapore, both companies being Singapore-based companies focused on real estate development and engineering.

Realestate.com.kh is proud to bring back Cambodia's biggest Property & Lifestyle Market Expo which will be held on 7th and 8th August at Koh Pich Exhibition Center.
Booth sales and sponsorships for Home & Lifestyle Expo 2020 are open. 
For more information, please contact:  
Nin Kang (Khmer/Chinese)
+855 78 637 323
+855 93 552 305
nin.kang@realestate.com.kh
Tyler Stuart (English)
+855 12 599 699
+855 81 599 669
tyler.stuart@realestate.com.kh