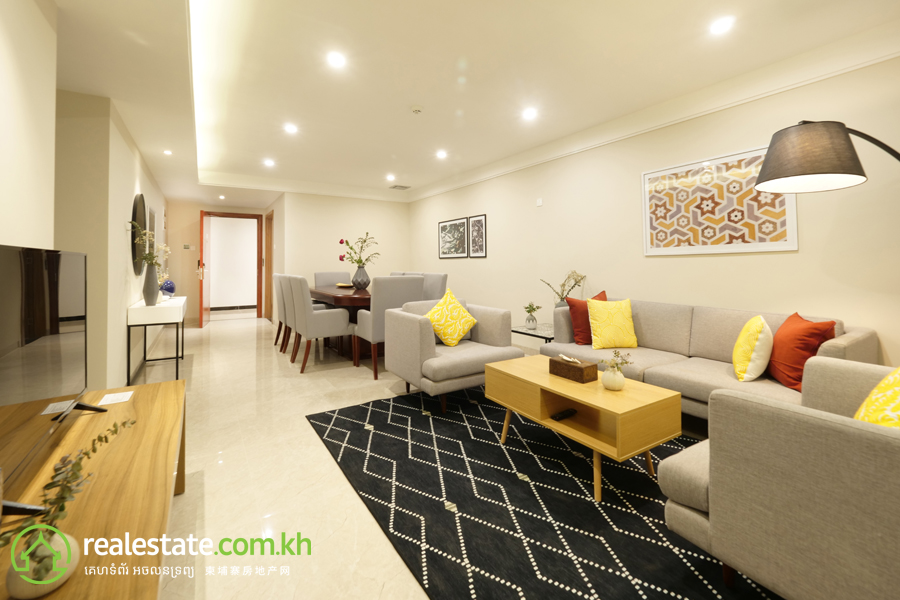 It's not lost among residents that Phnom Penh's once tame skyline has grown more imposing over the years. Structures of concrete and steel loom over the city's pagodas, shophouses, and colonial neighbourhoods as developments rise after another. But in the middle of this rough concrete jungle, a hidden gem symbolising the city's rise as a regional economic hub can be found.
The Elysee by Dara, a residential development by Dara Hotels, is located in the French-inspired suburban area of Diamond Island, widely known as Koh Pich and is designed after the majestic Arc de Triomphe. The Elysee pays homage to the iconic French monument as its surrounding buildings take inspiration from the townhouses and boulevards that make Paris one of the most famous cities today. Concrete shophouses line the vicinity of The Elysee, as well as offices and other commercial spots giving it the proper ambience of a mini-Parisian neighbourhood.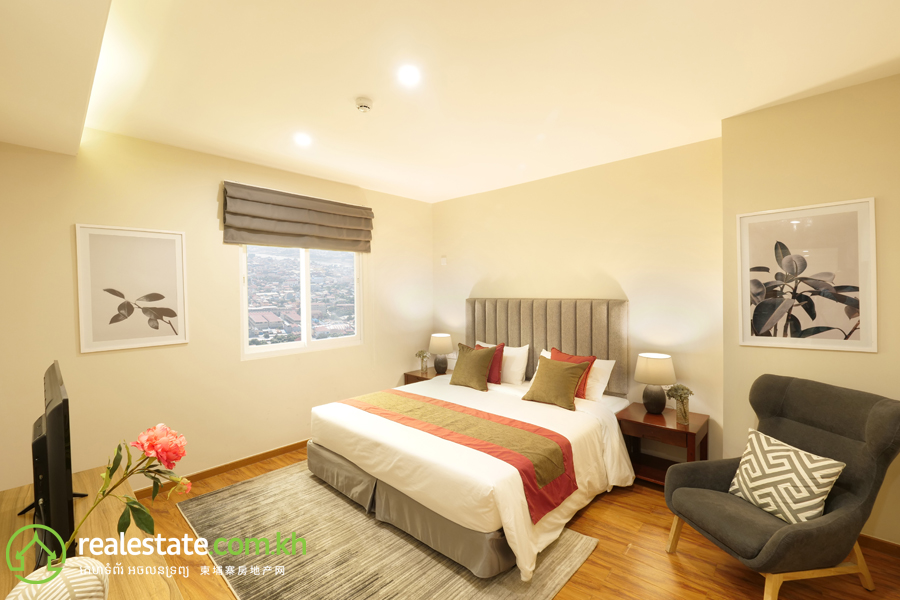 Much like its namesake, The Elysee's residential units feature living spaces fit for a president. Rooms are spacious and fit for families with 2 to 5 bedroom units available. All units are designed to allow residents to get from one room to another seamlessly. Big windows line where there's a sight to be appreciated, a benefit worth double its value to renters who are now enjoying spectacular views of the Mekong River.
Units are fully-equipped with modern furnishings that fulfil every renter's wish for a comfortable life. Modern conveniences such as Cable TV and Internet WiFi are also available upon turning the key so as not to trouble tenants of applying for a connection. Additional comforts are also offered through regular services such as housekeeping - a bonus to some, but a much welcome benefit to anyone who appreciates the peace of mind.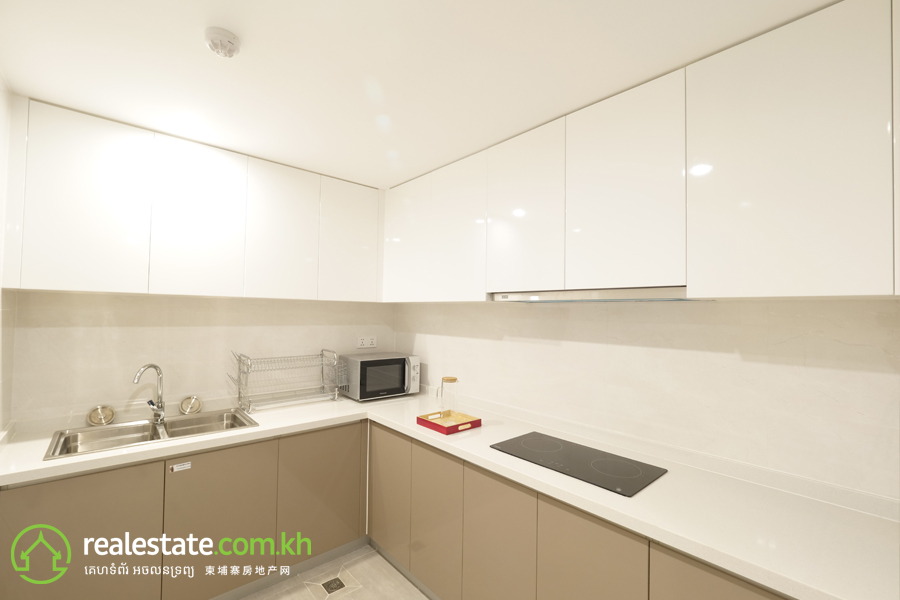 Being cooked up in a nice apartment all day isn't the vision of most would-be renters, at least, it shouldn't be. The Elysee's comforts extend well beyond its spacious rooms. Renters who are looking to stay active by exercising can find the lifestyle they're looking for in its well-equipped gym. While those who seek to work out a sweat in a more relaxed fashion can lay back and enjoy company or solace in the steam & sauna.
But what is a Parisian-style neighbourhood without the staples of a modern city? Koh Pich island lies to the east of central Phnom Penh and is directly connected to the mainland via four bridges. Being situated right along Koh Pich street, The Elysee's main road access leads directly into the southern bridge entering a crossroads between the de-facto CBD, Daun Penh, versus the quaint-but-developing area of Chamkarmon. Both areas house the city's most premier attractions and entertainment spots; The Elysee's renters never go wrong if they want to experience everything Phnom Penh has to offer.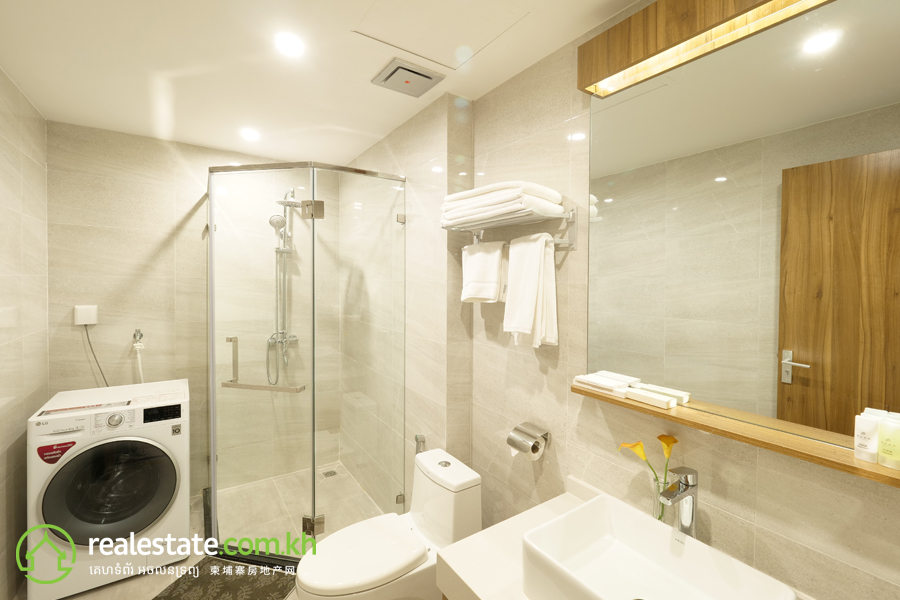 Realestate.com.kh is proud to bring back Cambodia's biggest Property & Lifestyle Market Expo which will be held on 7th and 8th August at Koh Pich Exhibition Center.
Booth sales and sponsorships for Home & Lifestyle Expo 2020 are open. 
For more information, please contact:  
Nin Kang (Khmer/Chinese)
+855 78 637 323
+855 93 552 305
nin.kang@realestate.com.kh
Tyler Stuart (English)
+855 12 599 699
+855 81 599 669
tyler.stuart@realestate.com.kh