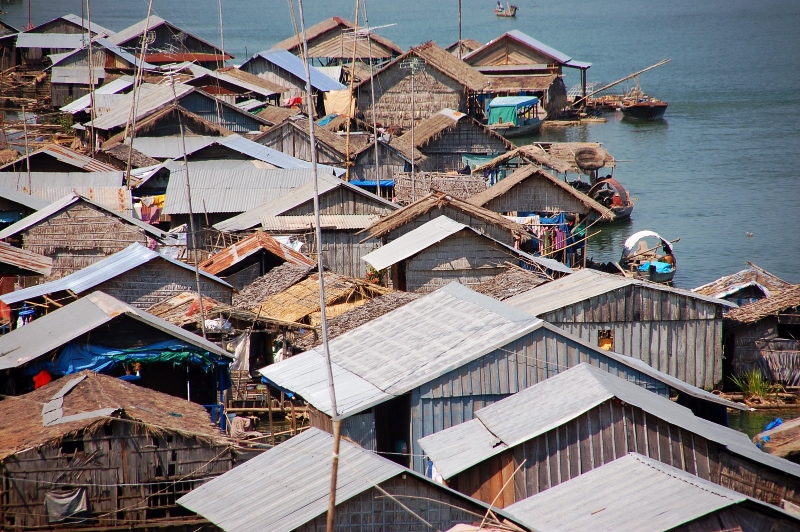 In a statement published on its website last Thursday, the World Bank will resume lending to Cambodia, marking the first loans since the World Bank froze all new loans in 2011 surrounding controversy over the Boeung Kak Lake dispute.
When the Bank announced the freeze in 2011, Country Director Annette Dixon stated: "Until an agreement is reached with the residents of Boeung Kak Lake, we do not expect to provide any new lending to Cambodia."
The bank's board of directors have agreed to restart lending for four Cambodian infrastructural projects as of last Thursday's release, "aimed to bring tangible benefits for Cambodians," said Ulrich Zachau, Country Director of the World Bank for Southeast Asia.
In statements this week to realestate.com.kh, the World Bank Cambodia stated that "The World Bank Group prepared the Country Engagement Note (CEN) in partnership with Cambodia, and in close dialogue with Cambodia's development partners...The CEN envisages financing for seven investment projects, totaling about $250 million, from the International Development Association, or IDA, the Bank's fund for the poorest." 
"Over the next year," said the Bank, "our focus will be to engage closely with all relevant stakeholders to ensure adequate completion of the preparation of planned projects."  
As a build up to recent announcements of restarting loans, the World Bank Group (WBG) had conducted a series of consultations across Cambodia last year, from June 29 to July 13, inviting a range of stakeholders to exchange their opinions with the Bank regarding Cambodia's development opportunities and potential issues in coming years.
While the consultation process included 17 face-to-face meetings with 635 stakeholders, including national and sub-national government officials and representatives, parliamentarians, private sector and civil society representatives, development partners and UN agencies, according to a summary of the Bank's website, the remaining evictees and community leaders of Boeung Kak were not involved in the process at any point. 
According to a host of NGO representatives, community leaders and past and present evictees of Boeung Kak Lake, such a new loan would undermine the World Bank director's statements, the Inspection Panel Report 2011, and the 2014 Consolidated Appropriations Act - US regulation that calls for remedial action from the Bank regarding the Boeung Kak case, supported by the US Treasury, one of the Bank's largest funding sources. 
Eang Vuthy, executive director for Equitable Cambodia, who has met with the Bank's Washington office on several occasions,
the latest in early 2015 with World Bank management staff,
says the Bank has consistently cited the same excuse for inaction over the Boeung Kak issue: "Nothing can be done without Government cooperation."
In statements this week to realestate.com.kh, the World Bank Cambodia has said that, "Land issues remain an important development agenda for Cambodia. Fair and peaceful resolution of land conflict is critical to Cambodia's sustained economic and social development. We welcome the substantial progress made to date in the provision of land titles in the Boeung Kak Lake area, where only a few remaining families remain in negotiations with the Municipality of Phnom Penh over size of land titles now."