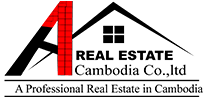 A1 Real Estate Cambodia

#0270, Wat Domak Village, Sangkat Salakomroerk, krong Siem Reap , Cambodia Sala Kamraeuk Siem Reap Siem Reap
Based in Siem Reap, A1 Real Estate Cambodia consists of a knowledgeable and professional team, that take pride in delivering a wide range of services for property sales and letting throughout Phnom Penh and Siem Reap. In particular, the team is focussed on aiding the expatriate community in finding housing and assisting any potential investors and property owners in handling all aspects of the sale and rental process.
Services Provided:
Property Management and Consultancy Services:
Our team will ensure that all owners, occupiers, and investors in any of our properties will have no concerns regarding marketing their rentals and handling maintenance and repair issues. Further to this, our knowledgeable team will thoroughly ensure that all of your property specifications and needs are completely listened to and adhered to, which will ensure you receive the best possible advice regarding your future home.
Properties for Sale or Rent:
Whether you are searching for your next rental home, looking for an investment property, or are ready to rent or sell an existing property you own, our website has a comprehensive and up to date range of property types to suit your needs. Our properties include a diverse range of residential and commercial properties and land plots for sale in Phnom Penh and Siem Reap, as well as a host of businesses for sale.
If you are looking for a real estate agency that embodies professionalism and focuses on catering to your specific property needs, please contact A1 Real Estate Cambodia today. Simply click to call or send an email inquiry with your property needs!
Need help?