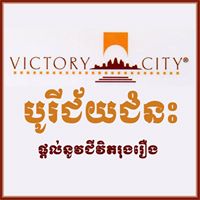 Borey Chey Chumneah

Stueng Mean chey Meanchey Phnom Penh
Borey Chey Chumneah is a well-planned development on an area with great potential value. Borey Chey Chumneah is located in Sangkat Stueng Meanchey, Khan Meanchey, Phnom Penh.
As a professional international real estate development company, Borey Chey Chumneah has focused on studying and satisfying the needs of Cambodian residents.
Based on advanced first-class designing concept and operating techniques, their ambition is to create product beyond the expectations of the customers. Their five-year experience in successful property organization has proven that 'Better House, Better Life' is not just a slogan but a widely approved feeling shared by all house owners.
Need help?