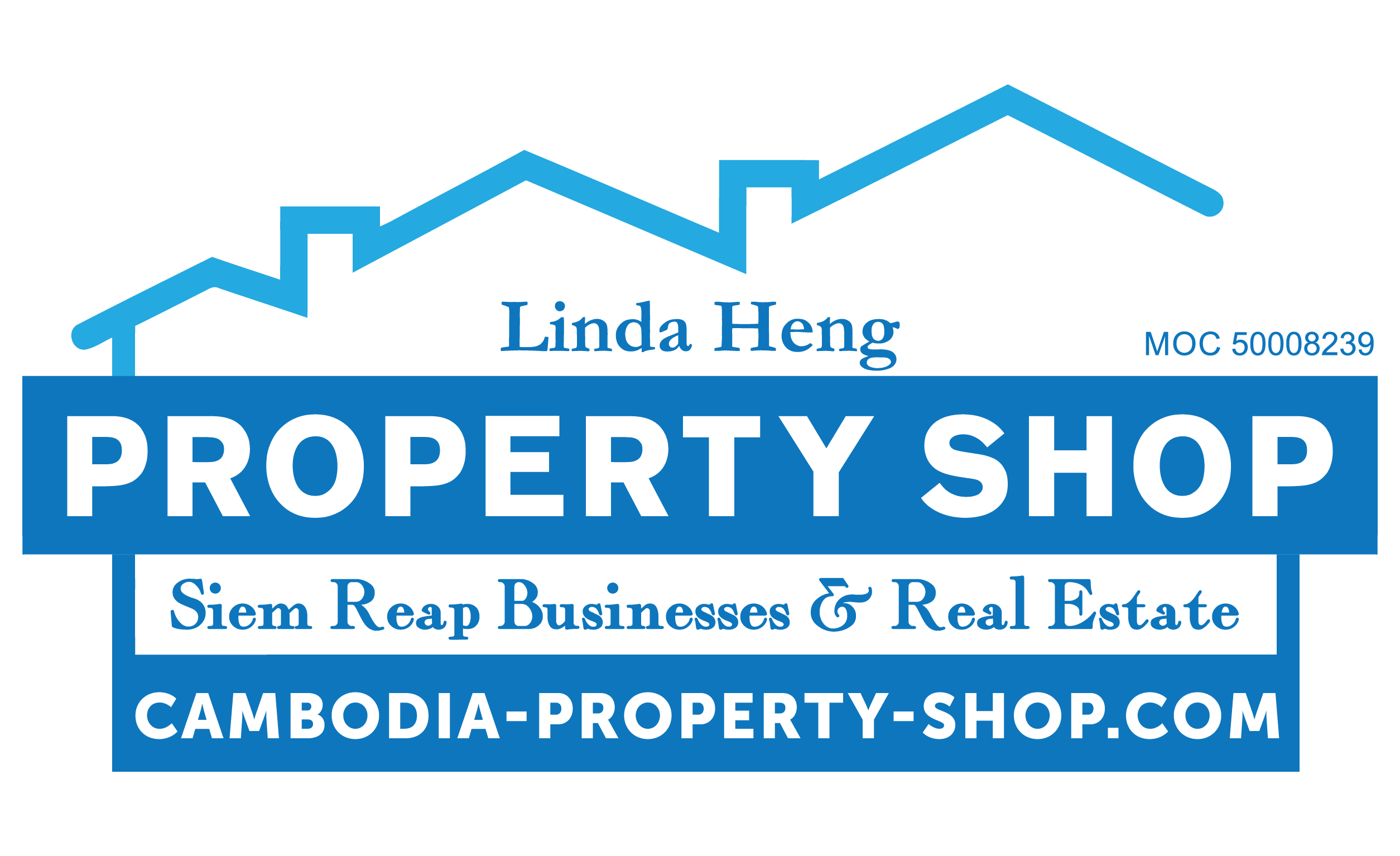 Cambodia Property Shop
18 National Rd 6 Group 2 Siem Reap Siem Reap
About Cambodia Property Shop
Local is tangible and practical to us. Cambodia Property Shop is locally owned and focused, built on relationships with people in our community whose trust we don't take for granted. Eighty percent of our business comes from those who already know us, who have worked with us, and refer their friends, family and co-workers to our two business owners.
The Cambodia Property Shop Commitment
At Cambodia Property Shop we have a simple philosophy: Every prospective client will meet directly with one or both of our business owners. Both are experienced and passionate about their work and are focused on results for their clients.
American Broker-Owner Charles R. Evans, was an Independent commercial Broker with Merrill Lynch Realty, Ft. Lauderdale, Fl. He is from N.Y.C., USA, and has traveled extensively as a long (1981-2001) time, independent corporate/global marketing communications contractor for Exxon USA, Esso International/Mobil Oil. Charles first visited Bangkok, Thailand in 1981. He relocated there permanently in 1999. Charles is the past President of Sathienrapong-Evans Law and Accounting and the Taksin-Pattaya Chapter of Rotary International, both in Chonburi, Thailand. He first visited Phnom Penh and Siem Reap, Cambodia in 2001. Charles has lived in Siem Reap since 2009 and is the Past President of both Skal International Cambodia and Skal International Siem Reap Chapters. Charles is an experienced Hospitality focused Business Advisor & a highly qualified Legal Advisor for commercial business contracts.
As a Global Realtor, Charles was awarded a CIPS (Certified International Property Specialist) degree after successfully completing USA sponsored Realtor training, 2008 in Bangkok, Thailand.
Cambodian Broker-Owner Linda Heng is a proud graduate of ACE University, a local land owner, and Mother of two small children. Linda is a native of Siem Reap City, where her family holds title to many prime parcels of land. Linda's experience includes being a personal translator-assistant to the very successful Canadian Fashion Designer and owner of Lotus Traders, an online Clothing Emporium. She was also the personal translator-assistant for the two Russian owners of Dubinin Resort, a five star boutique hotel & apartment complex.
Linda began her real estate training in early 2017 working with clients in our Bang Saray-Sattahip, Chonburi, Thailand office, and has a wide range of important business, social, and government connections in Siem Reap. Linda is a Land & Hotel Business Sales specialist.