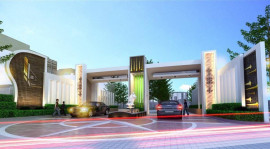 East Mini Condo អ៊ីស្ត មីនី ខុនដូ

Akreiy Ksatr Lvea Aem Kandal
East One apartment project, forever view from any angle of this skyscraper, a very good project with the best location in the city center with the guarantee 22.5% within 3 years upon rebates. More than 70% sold out already.
Have a look our showroom today where is in front of Cellcard head office, Sihanouk Blvd.
choose your preferred space and style.
Need help?