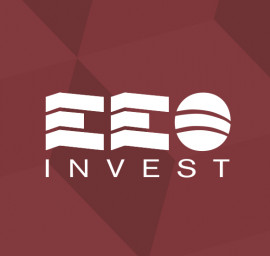 EEO Invest - Real Estate Investment Group
#269, Russian Boulevard Kakap Por Sen Chey Phnom Penh
About EEO Invest - Real Estate Investment Group
EEO Investments is real estate investment company that owns, manages and develops a growing portfolio of multi-family properties, single family homes, residential high-end buildings and commercial and retail properties.
EEO Invest Real Estate Investment's platform embraces all aspects of real estate including acquisition, disposition, repositioning, financing, property management, construction, and development. Today, the Company continues to expand into new markets, both domestically and internationally. Our experienced staff assists clients in acquiring new properties, managing existing properties or portfolios of properties, and arranging appropriate mortgage financing.
HISTORY
Since its inception in 1997 by its founder, Vaclav Bartos, EEO Investments has increasingly delivered profitable results. The Company has become known for the strength of its acquisition team with its unique national access to off-market portfolios and its excellent track record of identifying value-added opportunities. EEO Investment Group currently owns and manages a well-diversified portfolio valued in excess of $100 Million, composed of more than 88 single family homes, 900 multi-family residential apartments and 40,000 sq. ft. of retail space.
VISION
EEO Investment's clear vision for the future is based on our principles of quality, innovation and integrity. We are fully committed to all our stakeholders including tenants, employees and the communities in which we serve. Our mission involves portfolio growth through the bringing together of the latest technology and design for our current and future residential and mixed-use properties, as well as ongoing excellence in management and overall business practices. At EEO Investments we understand that one of our most important assets are our employees. Throughout our history, the Company has assembled a unique team of professionals who all strive to become the best at what they do. Together, we work toward our common goal of creating the most outstanding real estate and development firm possible.