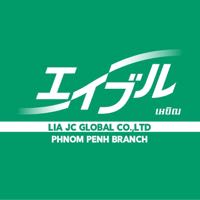 LIA JC Global
LIA JC GLOBAL is a Japanese corporation based in Phnom Penh to serve as a comprehensive support counter for Cambodia, by focus on the real estate business.
We believe that "trust" is the most important factor in human relations.
In the course of my own investments and business development overseas, I have often felt cultural differences, problems, and anxieties unique to foreign countries. We have shared those experiences with our staff while identifying cultural differences, and have always considered and implemented the best ways to satisfy our customers.
With confidence and responsibility, we will strive to be a trusted partner, with attention to detail and service, and with a corporate attitude that is community-based and values each and every customer.
To achieve this, we are convinced that we must never forget to thank our blessed business partners, our staff, and everyone who has a relationship with our company, and, always responding to them with sincerity will lead to customer satisfaction. Together, we aim to be a company that constantly grows and evolves in order to contribute to the development of Cambodia and to society as a member of it.
We would like to be a reliable counter for customer at any time, and provide services with Japan quality.
Need help?