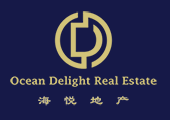 Ocean Delight

G-Floor of Emerald No. 64, Preah Norodom Blvd corner St.178 Phnom Penh. Kingdom of Cambodia. Chakto Mukh Daun Penh Phnom Penh
Ocean Delight Investment Co., Ltd. (ODIC) was founded in March, 2017 with the purpose of bringing Cambodia many good investment projects and we make sure not only us but the whole community will earn benefit from these projects. Ocean Delight Real Estate is the first child company of ODIC.
We are not only interested in the development of enterprise but also seeking to invest in the industry sector for foreigner and Khmer elitist.
Besides being so professional with our service, our Ocean Delight Investment Team is also speak clients' languages in order to ease the process of visiting and giving our clients a clear and valuable information about local and international market in Cambodia.
Our Investment Objective
Our investment objective in Cambodia is to invest in the development of hotel industry. In 2017, we plan to build an international standard 4 stars hotel in Sihanouk Ville and we will use this hotel for the development of the community, investment and to help in the development of tourism sector in Cambodia.
Ocean Delight will actively use our 4 corporate dynamic powers such as: behavior, ability, diligence and outcome for the same purpose of helping in the development of our Kingdom of Cambodia.
Our Moto
"Thousands of rivers flow to the sea bringing happiness to all family"
"Thousands of rivers flow to the sea attracting capable people from everywhere"
Ocean Delight's Values: Customer's first
"Customer's first by exceeding customer's expectation and fulfills the customer's need"
Demand of Excellence
"No matter where or when, we are always in trends of finding new ideas and more effective solutions and better quality products"
Living Behavior
"We are always active and ready for any competition and seek to work happily"
Respect human's need
"We need to be honest to each other and share the same caring, respect , information and benefit"
Need help?