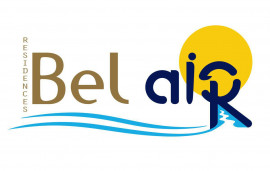 MK Centralland co.,Ltd
St. Tonle Mekong, Residential street, St. 66, Chrouy Chongvar Chroy Changvar Chroy Changvar Phnom Penh
About MK Centralland co.,Ltd
The owners of Residences BEL AIR (Cambodian and French) believe in ethical, environmentally-conscious, responsible business and thus have adopted a management policy that includes values such as excellence, integrity, transparency, gratitude, inter alia.
Moreover, these individuals have a love for design and beauty and craft in addition to their deep experience in the real-estate and construction business.
The result is this Residences BEL AIR building that is for your living enjoyment in an affordable elegance. In 2016, Cambodia experienced a construction boom.
However, there is only one peninsular and Residences BEL AIR sits on a prime real estate within this peninsular. As the saying go, "Location, location, location." Accordance to one CBRE report, the return of investment is around 7,5% and 9% yields.
The politicians know this and work toward the preservation of stability. It is, however, normal for political wrangling during election seasons.