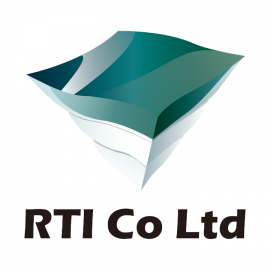 RTI Co., Ltd
License #
Street 150, Teuk La' rk Commune, Toul Kork District, Phnom Penh Tuek L'ak 2 Toul Kork Phnom Penh
About RTI Co., Ltd
About RTI Co., Ltd.
Professional agent
Phnom Penh real estate, Sydney's real estate, Vancouver's real estate, Nagoya's real estate, and California's real estate. Taiwan's luxury house real estate selling and leases.
Origin
2002 To establish Rich-Trillion International Real Estate Co. Ltd.
Head-office is located in Taipei Taiwan.
2015 To set up International Oversea Real Estate Investment Department.
Supply more safer and high investment of VIP assets service for Taiwan's client. Not only have oversea professional group partners, but also have franchisees all around the Taiwan and salesperson.
2018 To found VIP Rent Management Department.
Chairman Mr. Liang introduce Australia's lease manage specification, set up core group of risk management, screen out tenant background and enter the house to check periodically. Hold long-term operation and good long-term relationship between homeowner and household.
Since RTI Co., Ltd creation, uphold ''Quality professional'' and ''Sincerity managing'' for our mission statement and operational policy. Sticks to all the estate investment need to use the most direct and high quality to put yourself in my shoes for our company's brand and foundation of image. By suitable investment strategy, let client not only Domestic production but also external investment can achieve high investment.
Motivation
There are major International Real Estate Business Administrators, Overseas Warrants Asset Investment Management and Asset Advisor in our group.
Combined with international construction company and oversea estate professional agent, planning complete one continuous service. From choose object, construction company credit evaluation, lawyer contract review, explain, terms of payment sign and fond remit account check, oversea people trading specification and property lease sale management after settlement. Each link are attentive and responsible.
Partner
Australia TITHE Property Co.,Ltd
Suite 201, 10 Help St, Chatswood NSW 2067, Australia
+61 400 800 840
Japan エルマント有限会社
〒461-0002 愛知県名古屋市東区代官町39−22
+81 52-935- 2166
Canada Sutton Group –West Coast Realty
7547 Camble St, Vancouver,B.C.V6P 3H6 Canada
+1 604 762 8118
Introduce about profession and our group
Complete international real estate experience, including land Planning, market analysis, real estate evaluate, construction project planning analysis, estate investment trend analysis, lease management regulations, profession manage construction company, lawyer, buyers and sellers' communication platform. Over hundreds oversea residential, commercial, land sale's qualification.
Executive Director Introduce
Ivy Huang, who relocate to Sydney, Australia in 1995. Was a domestic real estate agency planning leader before she move to Australia. In 2002, she untitled Australia government registered L.R.E.A. real estate agent license, professional agent and acreage estate company's Director Position.
Experience
Australia Cordeau Marshall Group Marketing Adviser
PRDnationwide Pymble Real Estate Company Partners
Australia Government Registered L.R.E.A. Real Estate Agent
Sydney, Australia's Taiwan Association Vice President between 2008 to 2010
Australia's Taiwan Chamber of Commerce T.C.C.A
Sydney Real Estate Award between 2004 to 2007
Australia's The Sun-Herald Newspaper Column Case Report in 2004
The Best Real Estate Installation Art Award in 2005
Professional Project
- Professional international real estate trading advice
- Professional luxury house lease asset management
- Oversea investment trends and analysis
- International real estate salesperson employee training
Our company agent's countries all have local company and government registered real estate manger take a look and explain.